Lea Michele has paid tribute to Cory Monteith on the third anniversary of his death.
The
Glee
star posted a sweet message to Twitter on Wednesday (13 July) to mark three years since Cory's death at the age of 31.
They had been dating at the time.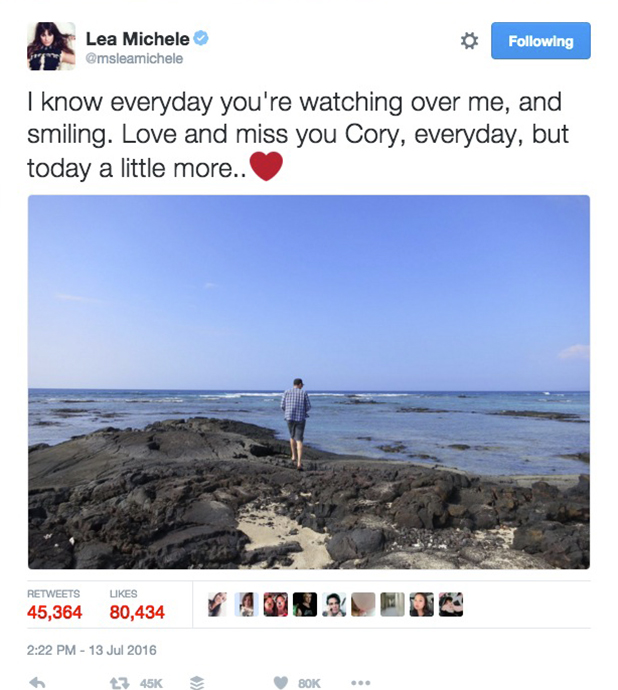 Alongside a photo of Cory walking across a rocky beach, she said: "I know every day you're watching over me, and smiling. Love and miss you Cory, every day, but today a little more."
Cory - who played Finn in Glee - was found dead in a Vancouver, Canada hotel
room in 2013 following an accidental alcohol and heroin overdose.
His then-girlfriend Lea - who played Rachel in
Glee
- has paid tribute on the anniversary of his death each year.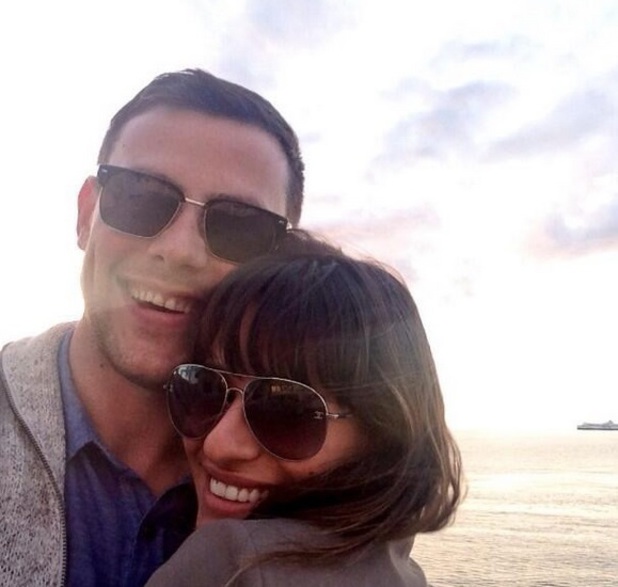 Last year, she said: "Today we remember the laughter and joy you brought into our lives every day. We think of you always and love you so... I know you would want us all laughing and smiling today.. So we think of you and remember all the laughter and joy we shared together. I hold you in my heart always and love and miss you so..."
On the first anniversary, she tweeted: "We hold you in our hearts today, and every day we remember your smile. We will love you and miss you always."
Lea has frequently spoken about her love for Cory
and devastation at his passing.
She told Ellen DeGeneres: "I literally lived every day of my life feeling like the luckiest girl in the whole world. l thought he was the greatest man."
"[My mum] told me at one point there is an empowerment that comes with grief. At some point you find it. It's hard but you'll find it. I think at a certain point you can choose to fall from this or choose to rise. I'm trying to do my best for him as I know that's what he would have wanted."
Lea had the number '5' tattooed on her side in April
, referencing the football jersey number of Cory's character in
Glee
.
Watch Lea talking about Cory below: