Stephanie Davis has finally shared a photo of her baby bump to social media!
The former
Hollyoaks star, 23, announced her first pregnancy in May
but kept all images of her blossoming midriff away from the internet until this week, when she debuted her bump in a glossy magazine photoshoot.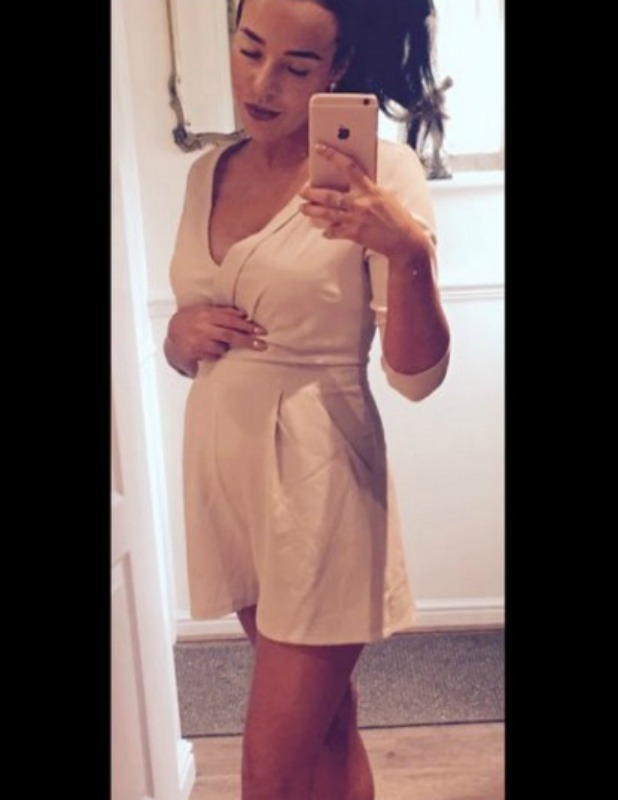 Now she's also posted an image to Twitter showing the size of her bump a few weeks ago. In the photo, actress Stephanie is wearing a pale pink playsuit and has one hand resting on her stomach.
Her caption read: "Few weeks ago, how my bump is growing and fast!!!"
Stephanie had earlier tweeted she's finally enjoying her pregnancy after a difficult start. She'd
just split from boyfriend Jeremy McConnell when she announced the pregnancy
, then had to contend with doubters accusing her of faking the baby, and
Jeremy's public declaration he wasn't the father.
In a message to fans, she said: "Thank U for all my lovely comments,my pregnancy has been made hell up untill recently & now im Loving it. At least I can sleep easy at night (sic)."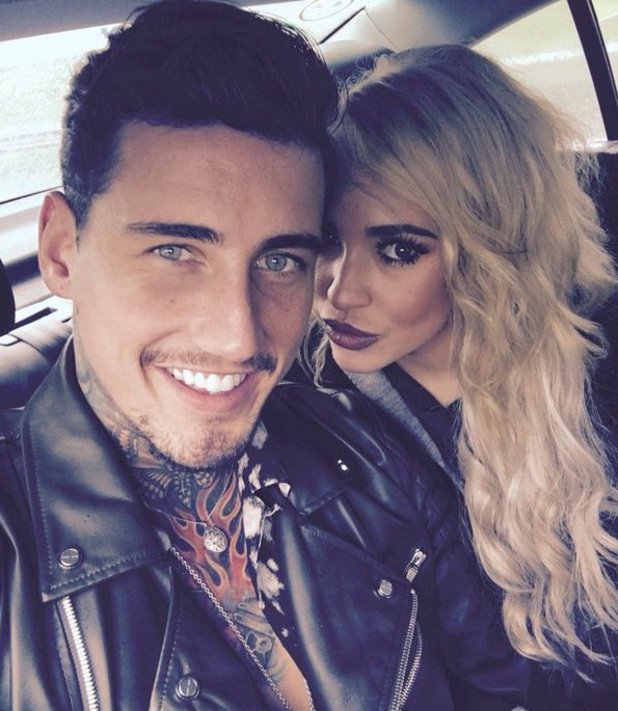 Following her baby bump pictures and interview this week, Jeremy tweeted
: "Everything will be dealt with accordingly and mature, but a baby doesn't fix a toxic relationship, end of discussion."
He also said of those quotes he wasn't the father: "Article I done months ago, time will tell, I don't need to reiterate again. We were broke up for weeks."
Afterwards,
Stephanie reacted by tweeting and deleting a message
that read: "Ps… U were that conceded u would be a dad u could have asked for a pre DNA test, don't pretend u give one f**k. Only piping up for the press."
She also tweeted: "Gob sh*te. Right off for a nice day. Only 1 with egg on their face now is him. Hope every1 has a fab day. Thank you SO much for [lovely]comments (sic)."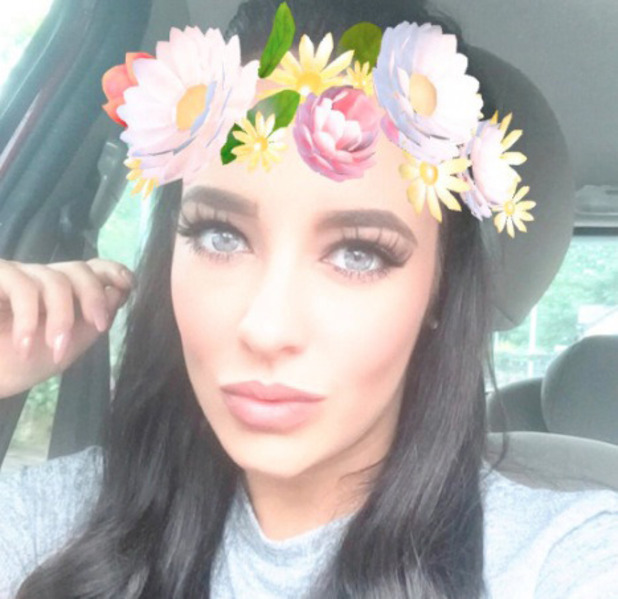 Stephanie later shared a message to Instagram that read: "Guys, think about how you would feel if a man treated your daughter the way you treat your lady. Now decide if you need to change."
In her interview with
OK magazine
this week,
Stephanie revealed she'd already chosen her favourite baby names
, although she doesn't yet know her child's gender.
"If it's a boy I'd like to call him Albie as my granddad's name was Albert. He was my everything so I would love his name incorporated with my new baby if I can," she said
"My favourite girls' name at the moment is Freya-Lucia. Either way, the baby will have my surname, not Jeremy's."
Fancy winning some GREAT prizes? Check out Reveal Competitions here!