Love Island's Terry Walsh has hit back over criticism of his decision to dump girlfriend Malin Andersson in favour of Emma-Jane Woodhams.
Viewers of the ITV2 show know
Terry and Malin were officially boyfriend and girlfriend when Malin was eliminated
. Then, Emma entered the villa and hooked up with Terry.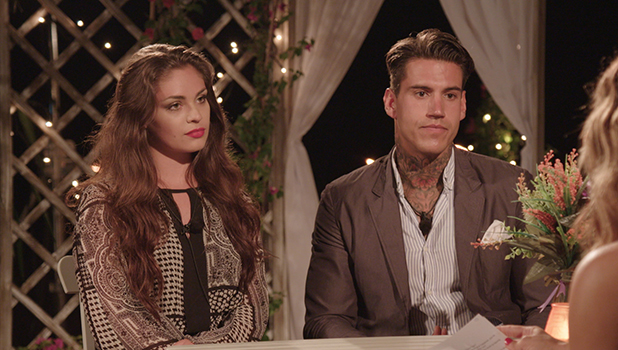 Now back in the UK,
Terry and Emma are giving their romance a go.
But not everyone is a fan, leading Terry to respond on Twitter today: "It's called Love Island not Love Malin Island. The whole point is to settle with someone u can see a future with (sic)."
One user jokingly replied to him: "No the whole point is for everyone to fall in love with Malin and live happily ever after, did u not read terms and conditions?"
Tel quipped: "Haha apparently I missed that part out."

Emma, meanwhile, made her feelings clear when she retweeted a Twitter user who said: "Am I the only person who can't stand how Malin is being in this situation???? Leave @emmajwoodhams and @terrywalsh88 to it. They're cute aw (sic)."
The couple's romance has been shrouded in controversy since the very start.
Emma entered the villa as Tom Powell's ex-girlfriend
, which was rather difficult for Tom as he was happily coupled with Sophie Gradon at the time. But it was Emma and Terry that made the headlines after falling for each other and
having sex in a scene that had EVERYONE talking.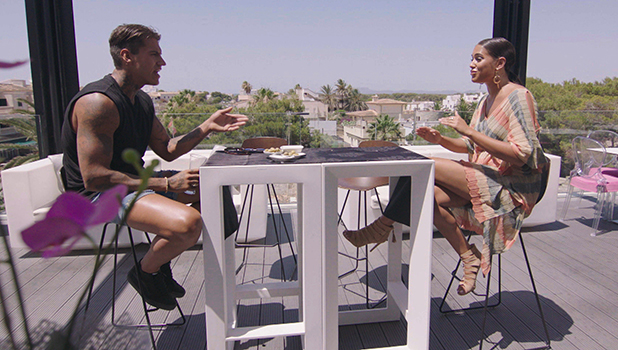 Malin, watching from home, wasn't too happy and
actually returned to the show to confront Terry
, surprising him while he was out of the villa with Scott Thomas.
She accused Terry of cheating on her and being disrespectful, while he said he'd never promised her anything when she left. "I said it was a test for me didn't I?" said Terry. "I didn't say to you I was 100% going to be with you."
But Malin told
The Sun
: "When I left, I was put in lock down for a day and that is when I was told he wasn't leaving. I was allowed to video message him but that wasn't shown and he sent me one.
"He said to me 'I'm not here for the girls, I'm here for you. I'm here to enjoy the experience with the lads now, I'm looking forward to spending my time with you on the outside so just wait for me.' He's completely gone back on that word."
After leaving the villa, Terry tweeted: "So much has gone unseen. Me and Malin spoke the following day she left and I told her I was staying and it was still a test for me. Unfortunately I failed due to me not wanting to be with Malin. Why would I stay in a relationship I don't want to be in? Be real.
"I was with her 3 weeks not 3 years. End of chat."
Malin, meanwhile, has said: "Could have told me before hand instead of pretending to leave."