Since leaving TOWIE, reality star Lucy Mecklenburgh has made a name for herself as a fabulous fitness guru. Her brand, Results With Lucy, is thriving, offering subscribers recipes, exercises and healthy eating tips.
She's also appeared in BBC gymnastics show
Tumble
and is now training for Channel 5 cycling challenge
L'Etape Du Tour
in France, which has been dubbed the "toughest physical and mental challenge on TV."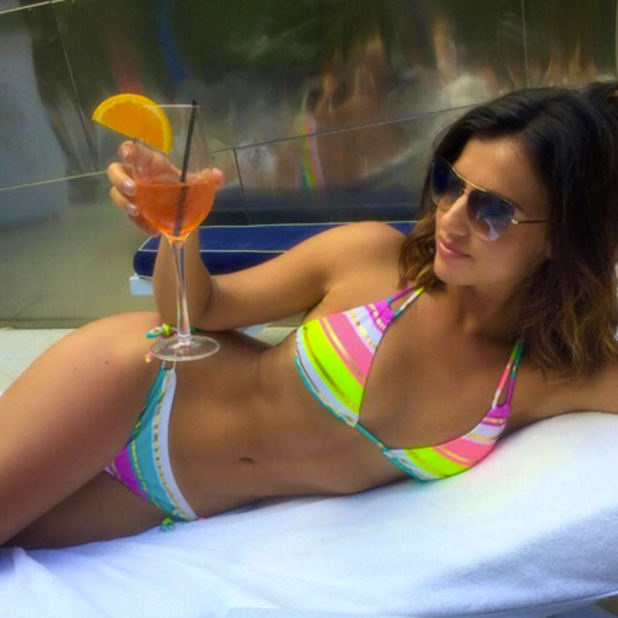 So, who better to give us some bikini body tips?!
1.
Reduce sugar content. So I swap sugary snacks for healthier treats. For example, I'll have homemade frozen yoghurt instead of ice cream because it limits your sugar intake and it's much better for your skin too. It will also aid weight loss and toning! My favourite is our Result's with Lucy banana frozen yoghurt- yum!
2.
Focus on HIIT (High Intensity Interval Training) workouts - that's the whole reason behind the business. I do a combination of burpees, which work your entire body, lunges and squats, in different sets. Honestly, that for 15 minutes, however many rounds you can do, is enough.
3.
Train more. In addition to my HIIT training, I do some yoga and Pilates, which is brilliant for your core!
4.
Add a bit of cardio. I'm doing the cycling show at the moment, so I've been doing a lot of bike-riding recently. It's new for me, but the fitness has massively helped me.
5.
Plank it! if you're looking to get into a bikini and want to tone or tighten up it's all about the planks. You can also add a few press-ups for your arms.
Results with Lucy celebrated their third birthday last month. Check out Lucy's HIIT harder plan at https://www.resultswithlucy.com/