Right, hear us out! We obviously ADORE and are very just a tad obsessed with the fabulous Love Island here at Reveal.co.uk and we're seriously upset it's ended :*( But, we like to be happy, sunny and positive people, so we've been looking at the pros that come from the show finishing!
Here's 10 reasons why it's GOOD that
Love Island
is over.
1. NO MORE SUPERDRUG ADVERTS!
"I'm not usually into feet but I'd let her walk all over me." We love Superdrug. We hate that advert. And we're definitely not alone...
One. More. Superdrug. Advert. About. Feet. #LoveIsland

— Dan (@hotlinedan) June 3, 2016
Worst thing about #loveisland... The bloody superdrug adverts! She needs to take her pedicured feet somewhere else

— Heather Elise (@heather_elise28) June 30, 2016
when them superdrug adverts talk about feet and interrupt love island

— EMI AGONY (@EmiAgony) June 12, 2016
Best thing is we won't see these anymore! So annoying #LoveIsland pic.twitter.com/CT4A8zAZLZ

— Gavin Lee Lewis (@gavinleelewis1) July 11, 2016

2. Speaking of which… NO MORE SURVIVAL OF THE FITTEST!
It's exciting the first time Caroline Flack reminds us it will be "survival of the fittest" this summer. After 42 episodes, we've kind of got the message…
Only thing I won't miss about #LoveIsland will be Caroline Flack talking about survival of the fittest

— Brighton Girl Probs (@BtonGirlProbs) July 7, 2016

3. No more FOS (that's Fear of Spoilers)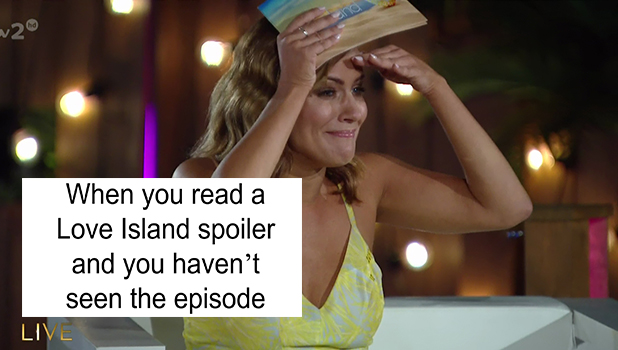 We can browse our social media channels freely now, no longer chained down by fear of learning who has been eliminated when we're out and the episode is on record.

4. That being said… Now we can actually GO OUT panic free!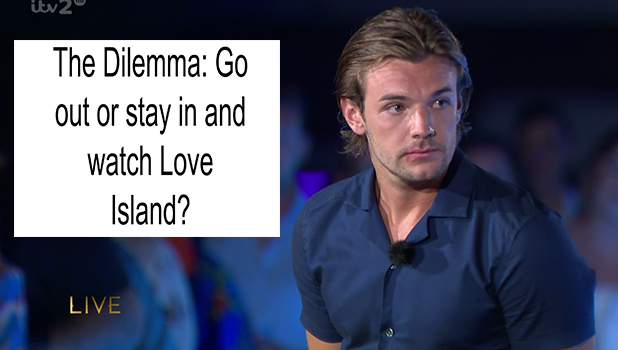 Hands up if you've either a) avoided a social outing so you could watch
Love Island
or b) actually felt sad you were missing
Love Island
because you have to see friends. We know ITV Hub and Sky+ exist but, still, there's something about watching a show live, right? When a new episode is on every night bar Saturday, however, it pretty much takes over your life.

5. And friendship groups are no longer divided!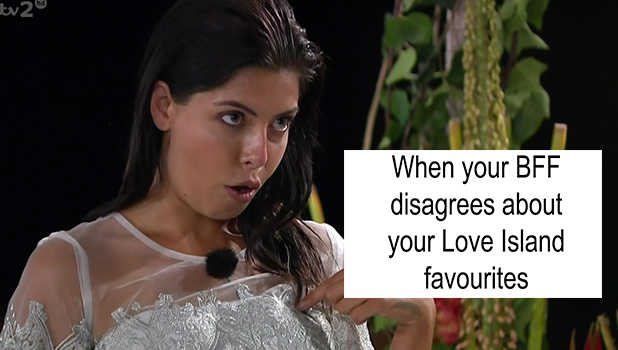 Team Sophie or Team Tom? Team Emma or Malin? Alex or Scott for Fittie of the Villa? No longer will our WhatsApp chat groups be divided by differing opinions! Peace and harmony for all! (Until
TOWIE
starts, anyway.)

6. No longer will we have *bikini/holiday/weather envy (*insert preferred word)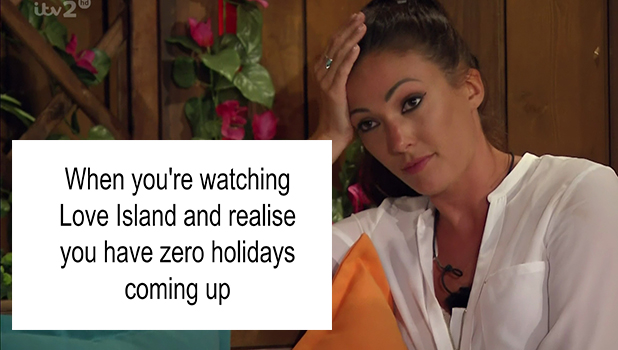 When you're stuck in a grey, dreary, drizzly UK when it's meant to be high summer, watching a group of tanned, gorgeous people lounge around a luxury villa in the sunshine, wearing bikinis and sipping bubbly, it's not exactly mood enhancing.

7. We may get a repeat of the boys in tuxes!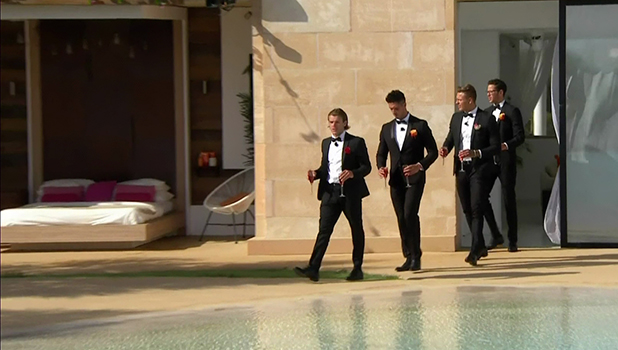 Being out of the villa means our islanders can hit the party circuit, perhaps some film premieres, which means we may see Alex in a tuxedo again! (Please, please, please!)

8. And we can stalk, er, we mean politely follow everyone on social media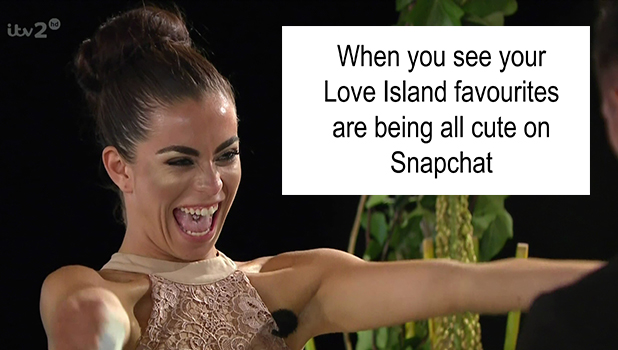 They're out of the villa but not out of our lives! With all the islanders back on Insta, Twitter and Snapchat, there's a plethora of fun for us as we watch which relationships are going strong, who stayed friends with who, and what everyone actually gets up to in their non-villa lives.

9. More productivity at work!
"Did you see
Love Island
?" followed by a lengthy discussion on what happened the morning after an episode = a sluggish start to the day. Particularly when you repeat with every colleague who comes in! Bosses around the country rejoice!

10. And earlier bedtimes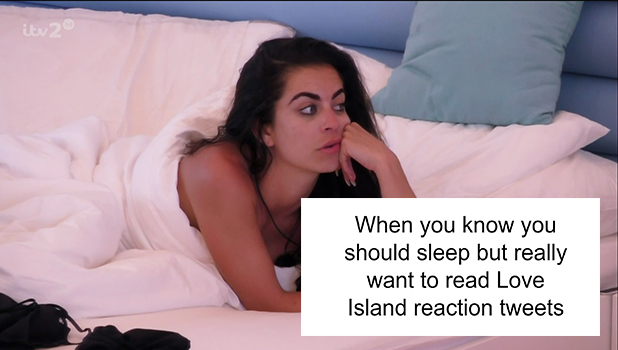 While
Love Island
ended at the reasonable time of 10pm on school nights, we obvs had to stay up checking out all the Twitter reaction from ex-islanders. What did Malin
really
think of Emma and Tel's night of passion? Was Tom going to say anything about Sophie and Katie's kiss? We had to know before we could sleep!
And if you're still upset and having withdrawal symptoms, take comfort in fact
Love Island
has been renewed for a brand new series to air in 2017! And if you're really, really keen, why not apply to be on the show?!
Fancy winning some GREAT prizes? Check out Reveal Competitions here!