Are Love Island's Sophie Gradon and Tom Powell back together, then?
If they even split up in the first place?
We're a bit confused!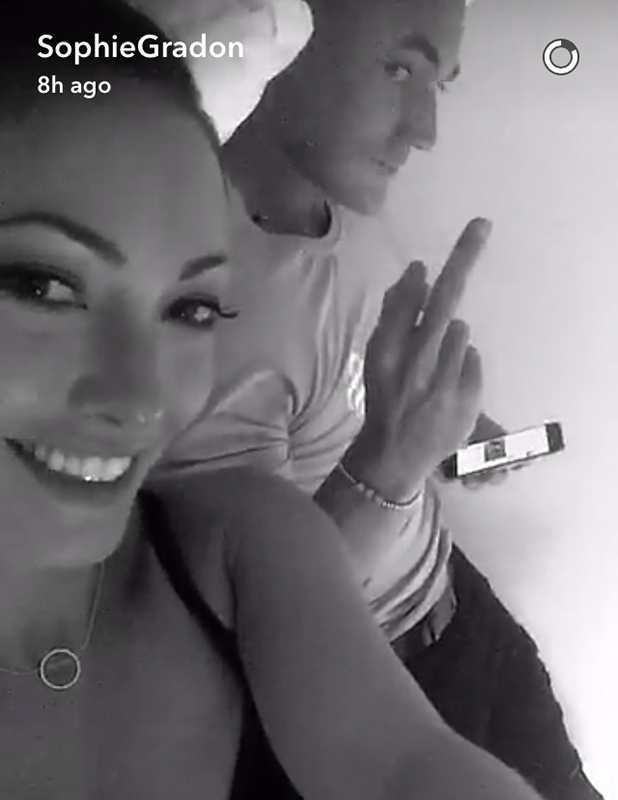 Former Miss Great Britain Sophie, 30, shared a Snapchat on Monday evening (11 July) showing herself and Tom, 24, appearing to lie on top of a bed while watching TV.
He gives the finger to the camera, prompting a giggling Sophie to scold him: "Be nice Tom!"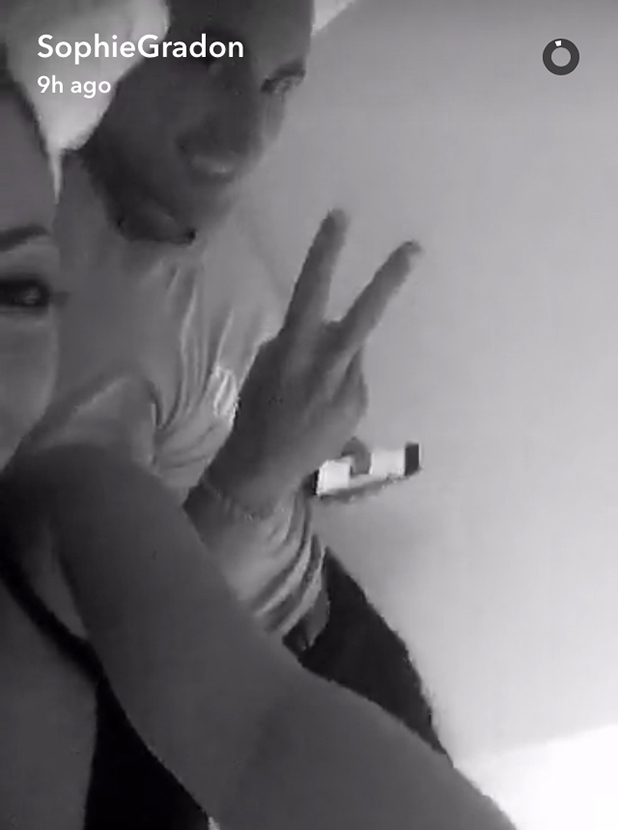 So he changes it to two fingers up.
Is this Snapchat a sign all is well and good between them now?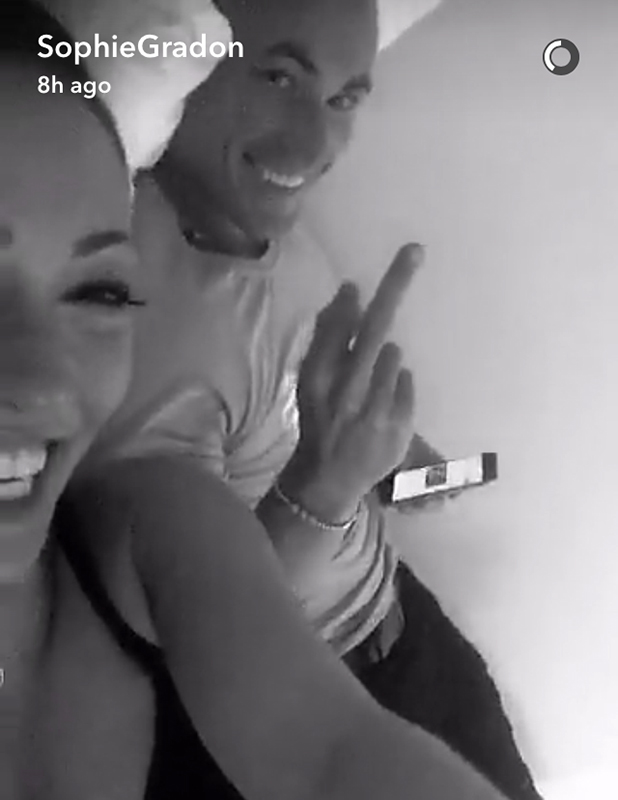 Love Island
fans will know they've had a whirlwind ride lately from
making it official in the villa, to briefly splitting,
then reuniting,
only for Tom to be eliminated and leave Sophie behind.
The fitness trainer told her he loved her but a few days later
Sophie had kissed then-newcomer Katie Salmon
and coupled up with her. That, however, fizzled out after a
game revealed Sophie had been compared to Terry Walsh by a member of the public.
Terry being the islander who d
itched his eliminated girlfriend – Malin Andersson – to hook up with Emma-Jane Woodhams.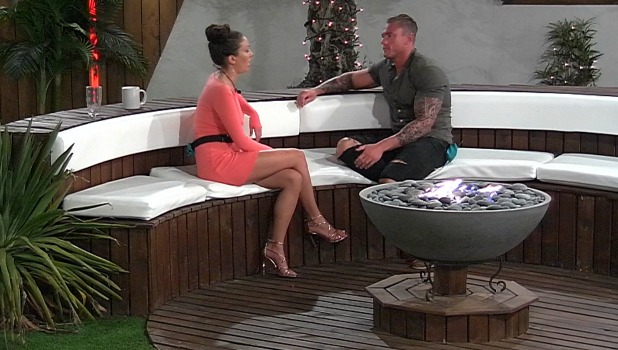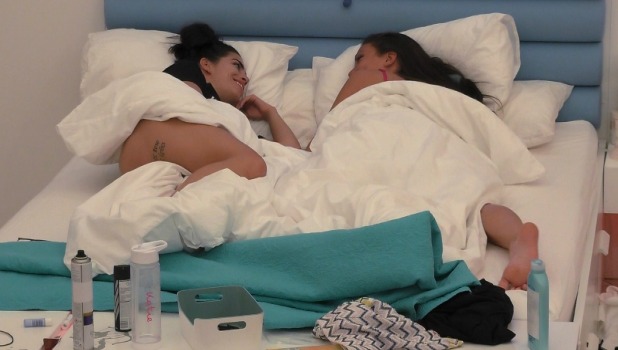 Sophie told Katie they had to cool things down so as not to jeopardise her relationship with To
m, before
quitting the villa a week before the final
in order to see Tom asap. She's since said the whole thing with Katie was devised as a game plan for them to win, though Katie denies this.
Tom, meanwhile, has gone from tweeting he's "done" after the kiss, to saying he loves Sophie but doesn't trust her, telling
The Sun
: "I don't trust her. I am just going to take it one step at a time and see what happened and see what she has to say .She needs to be 100 per cent honest to me… I don't want to hear any bullsh*t lies. I still love her. But I want to talk about it, I want to understand it. I want to know everything - no lies."
Following her exit, Sophie told us: "I'm not going to do a Terry on him. There's far too many feelings there between me and him. It's still an open book with me and Tom – in my eyes we are still in a relationship and I've got to go home and reconcile with him as soon as possible."
They got fans excited when they
Facetimed after Sophie walked
, then yesterday,
Tom tweeted he was going to London to meet with Sophie
, prompting many fans to keeop their fingers crossed the couple were giving it another go.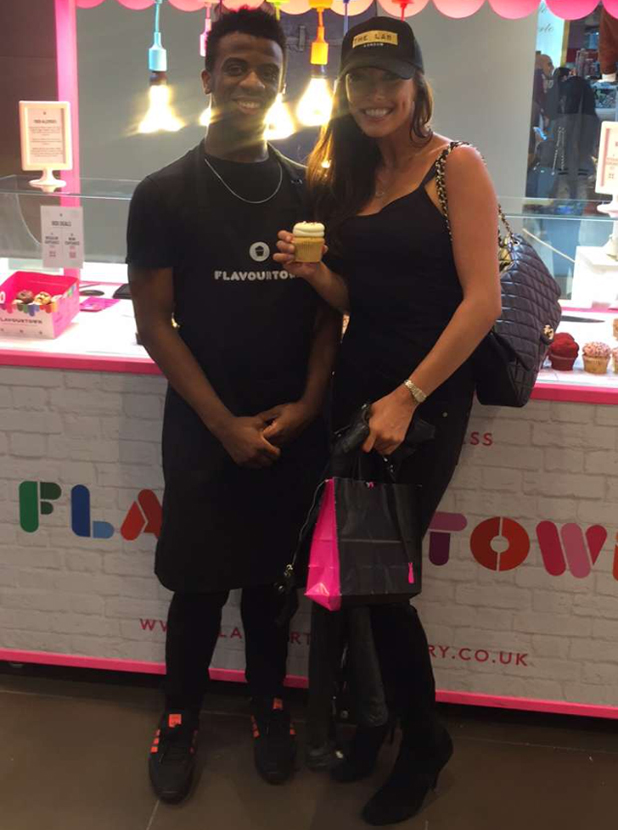 A photo was retweeted by Tom showing the pair posing with a fan while out shopping, before Sophie shared the Snapchats of them on bed together.
buzzing to just meet @sophiegradon & @ThomasJ_powell pic.twitter.com/BHl5tRx8B4

— Tom Purdue (@tj_purdie) July 11, 2016
They've been great at keeping fans updated with what's happening in their relationship, which we're v. thankful for as we're all so invested!
So, over to Sophie & Tom to fill us in on what's happening!
Love Island: Heading Home
airs Sunday at 9pm on ITV2.