Olivia Buckland and Alex Bowen are this year's Love Island runners-up!
In a nail-biting finale episode, Caroline Flack announced that Olivia and Nathan had finished in second place.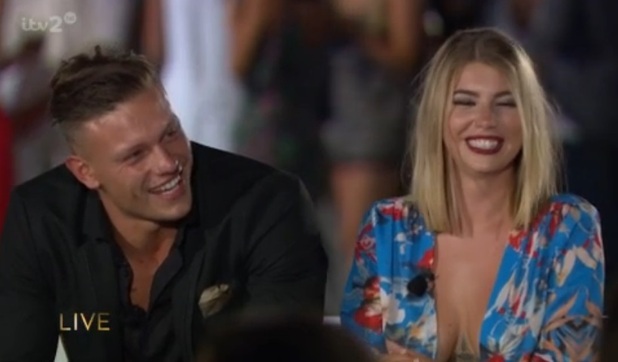 On hearing the news, the couple kissed and congratulated
this year's winners, Nathan Massey and Cara de la Hoyde
.
Earlier in the show, the couple had made their relationship official. In a speech, Alex told Olivia: "I came into
Love Island
with no expectations. I came here to have a good time and enjoy the opportunity to the fullest.
"I've realised now that I've done exactly that and it's all down to this one girl. We have this crazy connection and I can't even begin to describe it. When we get out, it's going to be our time.
"I've never felt like this before and I just want you to know, I'm all yours and you're mine."
It's certainly been a drama-filled six weeks and even Caroline has experienced all emotions!
Earlier today (11 July), she said: "It's brought out all the emotions, made you laugh, cry, a little bit shocked, and I think people have really got invested in it this year. I think the storylines this year have been really real and you get hooked on people's relationships and what happens.
"The cast and characters have been fantastic. The pace of it has been really good. It's just felt like it's been real life. It's also been a nice form of escapism this summer. I think people have got into it with all the things going on and it's been a nice thing to watch every night."
Caroline talks her series highlights here: