Love Island presenter Caroline Flack has admitted she was shaking with nerves when telling Rachel Fenton that Rykard Jenkins and Olivia Buckland had slept together.
Ahead of tonight's finale, Caroline has taken part in an online Q&A and revealed she had to practice dropping the bombshell several times beforehand as she was so worried.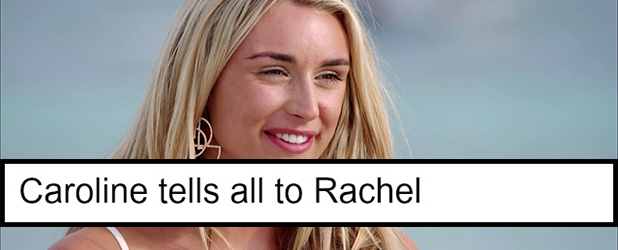 Rykard and Rachel had been coupled up on the ITV2 show but,
in scenes that shocked viewers, he got down and dirty with Olivia
- in the NEXT BED!
And,
unfortunately for Caroline, it was she who had to deliver the bad news
when Rachel was dumped last month.
Recalling that moment, Caroline today said: "I was very nervous. I think actually I was more worried than nervous and I practiced a lot about how I was going to break it to her.
"It's never a nice thing to hear, and never a nice thing to hear that everyone knows something has happened and you don't."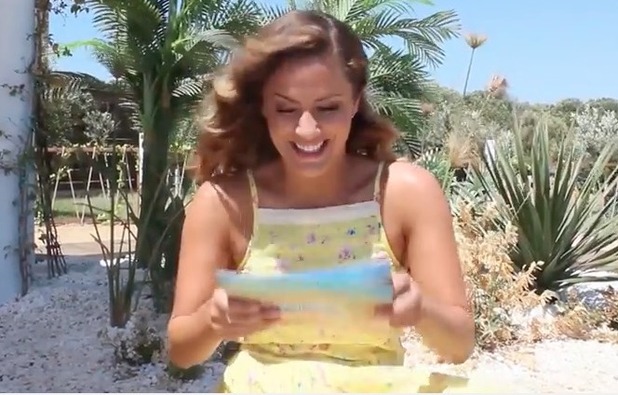 She added: "I had to sit down and practice a lot of times about how I was going to tell her. I was shaking, it was horrible."
Meanwhile, Caroline has also confessed that her favourite task out of the entire series was the one where the girls had to sculpt their guys' manhood out of clay!
Giggling, she said: "I was quite shocked when they had to mould the clay into the size of their partners' [whistles]. That was quite shocking. I don't know if it was my favourite...no, it was my favourite!"
Love Island's
finale episode starts at 9pm tonight on ITV2.