Love Island's Alex Bowen and Olivia Buckland have made it official!
With the
Love Island
finale airing tonight, the couple have finally decided they're officially boyfriend and girlfriend, after sharing their feelings for each other during the Love Island Summer Ball.
In scenes to air tonight, we'll see Alex and Olivia admit they're crazy about each other, before Olivia makes the first move and asks Alex if she can call him her boyfriend.
Yay!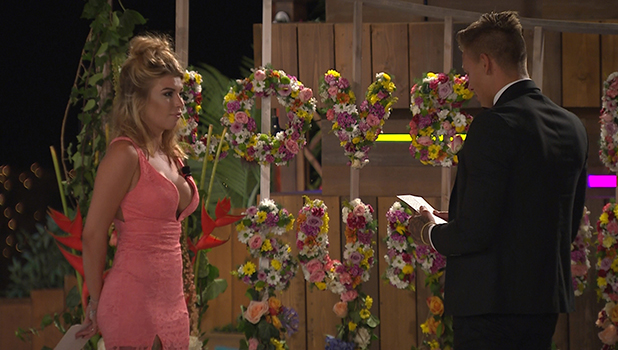 All the islanders had to write a speech to their partner during the Summer Ball and, for Alex, it was a chance to reassure Olivia just how much she means to him and how much he can't wait to see her on the outside.
"I came into
Love Island
with no expectations. I came here to have a good time and enjoy the opportunity to the fullest," says Alex. "I've realised now that I've done exactly that and it's all down to this one girl. We have this crazy connection and I can't even begin to describe it. When we get out, it's going to be our time.
"I've never felt like this before and I just want you to know, I'm all yours and you're mine."
Okay, could he
be
any more romantic?!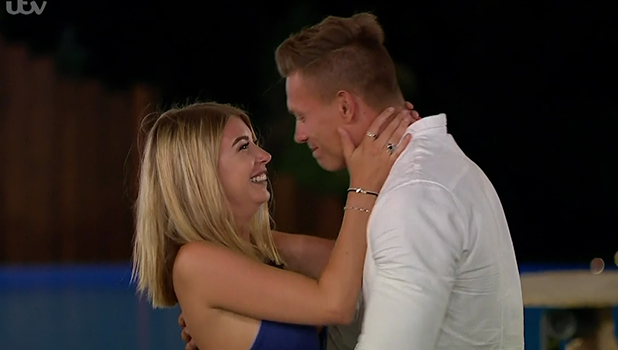 Olivia feels exactly the same, telling Alex she's always struggled with security and trust in relationships, but he's made her feel wanted and special.
She even calls him her "prince"!
"As you may know, trust and security is something I haven't been able to conquer in my past. I came into
Love Island
with no expectations for that to change and for three weeks it didn't," says Olivia.
"Then my prince walked in. Alex, in short, you have allowed me to learn to trust again. You've been the perfect gentleman and have been so patient with me and my many meltdowns. We've had more tests than I ever thought I could handle, but I've always had faith in us both as a team.
"My feelings for you get clearer and louder every day we spend together and I cannot think of a better way to finish the Love Island journey than to be on your arm. We'll smash this final together and then start smashing a blinder of a future together, stronger than ever."
After those pretty epic declarations, it was only fitting that the sealed the deal and made it official, with Olivia saying: "In my lifetime I haven't experienced happiness quite like this, and it's all down to this one. I can call you my boyfriend?"
Alex replies: "Yeah. I've got a girlfriend. It's mad!"
Love Island
's finale airs 9pm on ITV2.