Love Island may be ending this evening (nooooo!) but we've still got one extra very special episode left after that… the Heading Home episode!
Mark your diaries!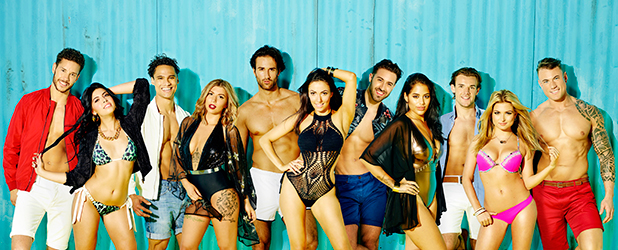 We've loved watching the islanders' antics over the past six weeks as some coupled up, some rowed, some avoided sex, some definitely didn't, they parented fake babies, played with dogs, got eliminated and formed friendships.
But what happens after they head home?!
Love Island: Heading Home
follows each contestant as they leave the villa and return to the UK, where they'll have to face families, friends and see what's been said about them in the press and on social media.
They'll also be reunited with each other at the wrap party. Great news for people like Kady and Zara, who were close… less good news for those like Malin, Terry and Emma, or Sophie and Katie, whose villa interactions sparked fireworks…
We cannot WAIT to see what happens.
As well as exclusive interviews with the islanders and their closest friends and family, we'll be getting the answers to burning questions including:
1.
What happened when Rachel's mum quizzed Rykard on *that* night with Olivia?
2.
How did Malin
really
feel when she saw Terry and Emma having sex?
3.
What did Tom's grandparents say about his wardrobe sex with Sophie?
4.
How did Tom react when he watched Sophie and Katie kiss?
Everyone's favourite narrator Iain Sterling returns to voice the show, as we say goodbye to our series two islanders. Sob!
The remaining couples in the running for the £50,000 prize are:
Alex Bowen and Olivia BucklandScott Thomas and Kady McDermottNathan Massey and Cara de la HoydeAdam Maxted and Katie Salmon
Love Island: Heading Home
airs Sunday 17th July at 9pm on ITV2.