Kady McDermott has been answering fans' questions in the Beach Hut ahead of tonight's big finale, tackling everything from what she and Scott Thomas will do on the outside to which islander she'd bring back if she could.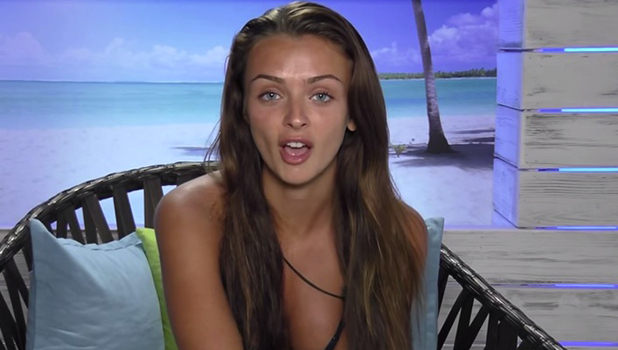 Here's five things we learned from Kady's chat!
1. Nathan Massey is the funniest islander!
"Oh my God, if there's one thing I take from this experience it's meeting Nathan Massey. He's the funniest boy ever! I look at him and burst into tears. He's hilarious!"
2. Scott's a LOUD eater
"Sometimes he eats loud! It's my pet hate when people eat loud. Do you know when you can hear them munching in your ear? At first it was so bad but he's a lot better now."
3. If Kady could bring back any islander, it would be Zara Holland
"I would have to bring back Zara. Aww, I miss her. She was a bundle of sunshine."
4. She thinks Cara de la Hoyde and Nathan are the strongest couple (excluding her and Scott)
"They've been coupled since day one and they're still coupled up. They might bicker among themselves but they're so strong, they're soulmates and best friends."
5. She wants Scott to get a whole new wardrobe
"[When we leave the villa] we are going to do normal things at first. You know, like going to Nando's or the cinema and all that stuff. We're going to go to Manchester so I can take him shopping as he needs a new wardrobe!"
Watch Kady's Q&A below:
The remaining couples in the running for the £50,000 prize are:
Alex Bowen and Olivia BucklandScott Thomas and Kady McDermottNathan Massey and Cara de la HoydeAdam Maxted and Katie Salmon
Love Island
airs 9pm on ITV.