Ibiza Weekender is coming back!
Yes, we have some good news for your Monday morning! The ITV2 reality show will return for an extended sixth series. The bad news? We have to wait until next year to see it!
Some of our favourite reps will be returning alongside some brand new faces as the show delves behind the scenes at a hotel in Ibiza, giving us full access to what the reps – and guests! – get up to during their summer hols.
Ten one-hour episodes have been commissioned to run in 2017.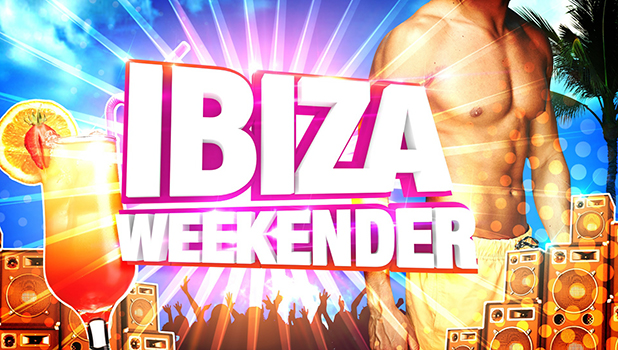 As always, we've been told to expect "high jinks, outrageous nights out and dramas around the clock" as the reps and guests soak up the sun, look for romance and get into the spirit of island life.
The show's exec producer Gyles Neville said: "It's great to be back with the Weekender brand for an extended summer of fun. Not only is the rig setup perfect for unearthing those true seminal holiday moments but also for revealing the humour and lightness of great characters as we welcome back some familiar faces along with some new ones too."
Satmohan Panesar, ITV Commissioning Executive, said: "For young Brits looking for a holiday abroad, you can't beat Ibiza, and for ITV2 viewers looking for a show packed full of fun, laughs and cheeky drama you can't beat Ibiza Weekender."
The identities of the returning reps haven't yet been confirmed by ITV, but
Jordan Davies
has tweeted he'll be back!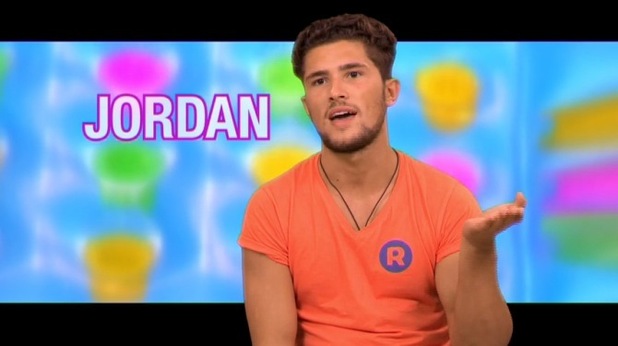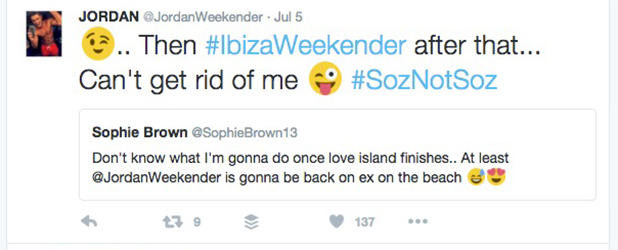 After it was confirmed he'll be appearing on
Ex On The Beach
series five next month, he tweeted: "Then #IbizaWeekender after that... Can't get rid of me #soznotsoz."
Jordan quit the last series of Ibiza Weekender early, after deciding to focus on his relationship with then-girlfriend Megan McKenna
. Despite making the coveted head rep position, he told the reps he had to leave.
"She's back home, I'm out here, it's not working. Even though I'm smashing this head rep role and I'd love to keep on it, I have to decide which one I want more. So I thought I'd call another and my final team meeting."
An emotional Jordan continued: "I couldn't have asked for a better team. You make my job as head rep one thousand times easier. I know I've been strict and I've been horrible at times, but I just wanted us to be the best team ever and that's what we've done.
"I've made the decision that Megan means more to me than this job, so I have to put my relationship with Megan first. This is why I've got to leave this job and go home.
"I've made up my mind and I know it's the right decision. As much as I love being head rep, I can't be the best head rep I want to be because I'm worried about Megan back home."
Jordan and Megan – who became engaged on
Ex On The Beach
series four – later split, and
Jordan began teasing he could make a return to Ibiza Weekender as a single man…
We can't wait!
Fancy winning some GREAT prizes? Check out Reveal Competitions here!