Love Island's Emma-Jane Woodhams has hit back at accusations of "bullying" behaviour on the show, saying she faced an uphill struggle to be accepted from the moment she arrived.
Project manager
Emma, 19, was a late arrival at the villa, turning up as Tom Powell's ex-girlfriend
. Initially, she and Tom's new girlfriend Sophie Gradon got on famously, until a massive row when Sophie accused Emma of having a game plan to mess up Tom's time in the show.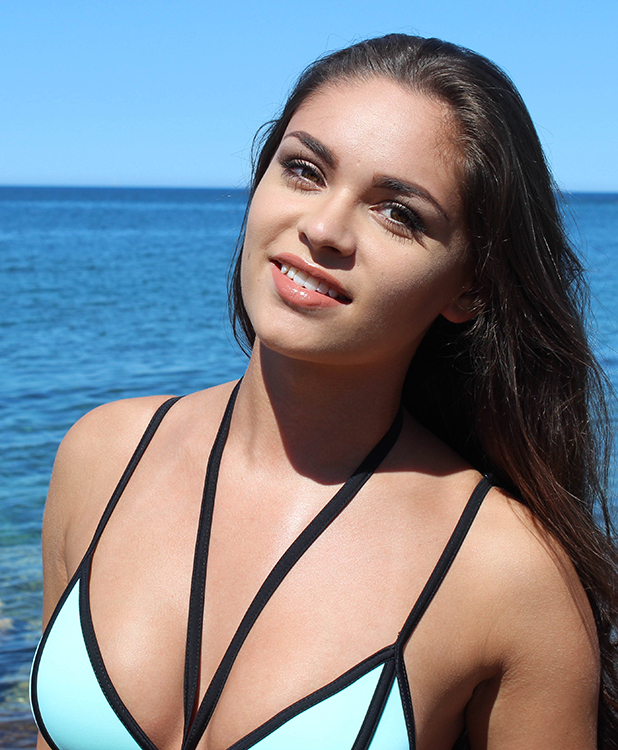 Meanwhile,
Emma also faced criticism over her romance with Terry Walsh
, which started just after his girlfriend Malin Andersson was eliminated from the villa.
After her own elimination on Friday night (8 July), Emma took to Instagram to post a lengthy defence of herself and Terry, no doubt after reading viewers' comments about their time on the show.
"I would just like to squash this bullying accusation against myself and Terry now. I would never and have never bullied anyone and nor would Terry," wrote Emma.
"I feel as though because we were up against it from the second we met, I have been branded a bully for confronting nasty bitching and simply making my feelings vocal… as every other cast member has at times in the villa."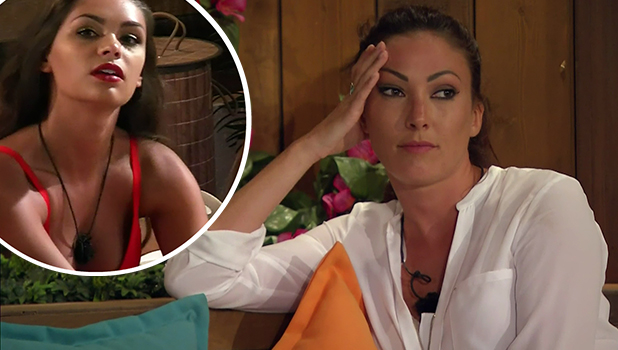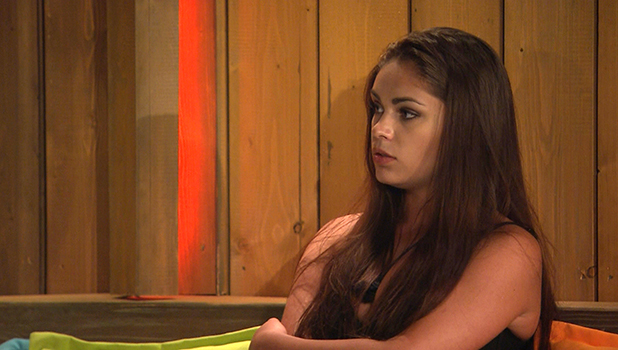 Emma went on to discuss her fall out with former Miss Great Britain Sophie, 30. They had been good friends until it all went downhill, partly because Sophie was unhappy Emma had slept with Terry after vowing not to have sex on TV, and partly because she felt Emma had a game plan to mess up Tom's time in the villa.
"I think we should remember here Sophie is a 30 year old woman who has proven she can look after herself. I have not repeatedly targeted Sophie with anything plainly insulting or untrue. I also have 0 negative vibes towards Sophie or Malin through this situation.
"I am disappointed at Sophie's behaviour since she has left towards myself and Terry as I feel it was unnecessary and we shared such a nice goodbye, I was clearly a fool to believe we had actually put the drama to bed.
"I have to say I am disgusted that she has since admitted to faking hers and Katie's same sex relationship to 'win'. That all being said I wish Sophie all the best and I am very confident I will be more than capable of acting like an adult should we see each other in the future. I appreciate and am fully aware people will support each of us for different reasons and dislike each of us for others.
"God bless. #sayingmypiece."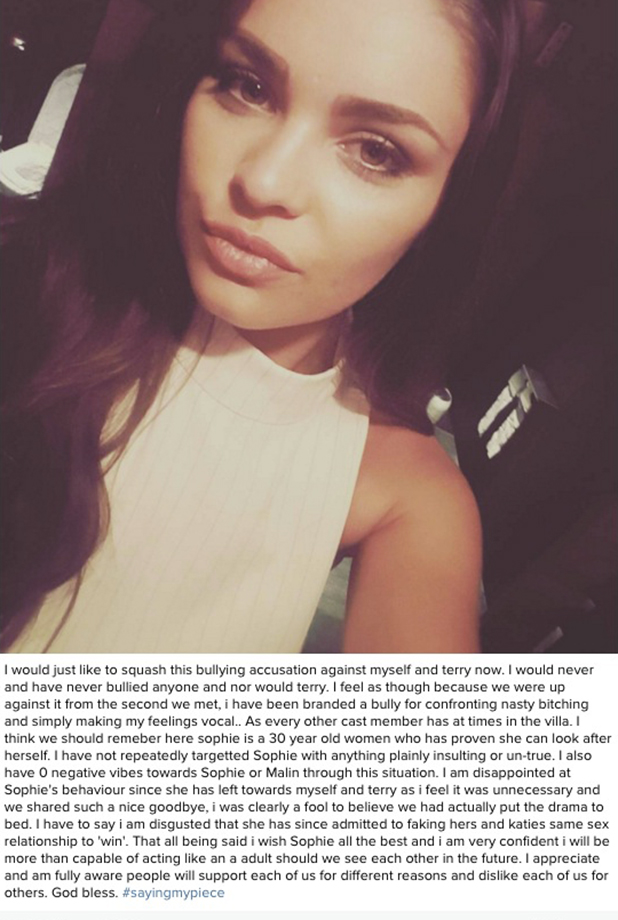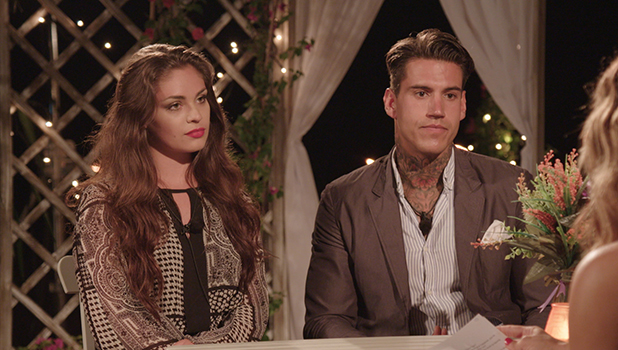 Emma and Terry were eliminated on Friday evening alongside Lauren Whiteside and Adam Jukes
in the last public vote before tonight's final.
Chatting to host
Caroline Flack afterwards, Emma was quizzed on whether her entering the villa truly was partly "an element of revenge" towards Tom.
She replied: "When me and Tom split up I warned him 'Don't f**k me about', I'm not a piece on a chess board that you're playing'. We were back in contact before he came here. He'd set up his relationship with Sophie and me walking in was a big bombshell. [I did it] for the experience. I knew I wasn't there for Tom, I was there for the experience. Bottom line, there were no intentions with Tom."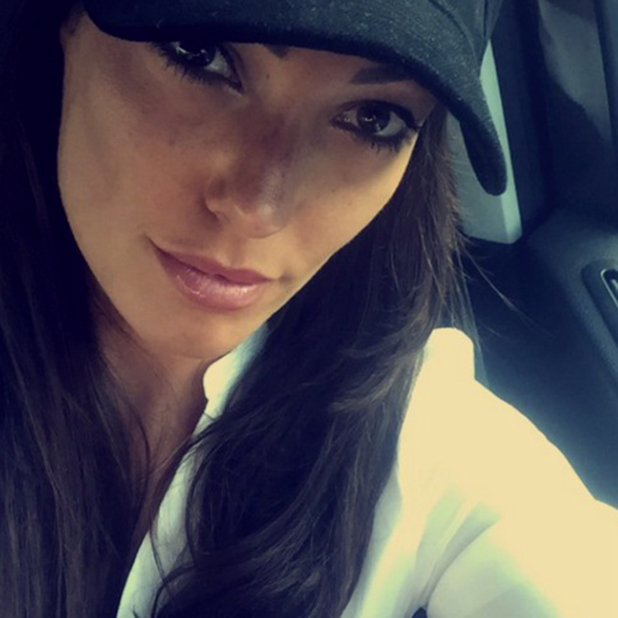 Sophie, meanwhile, chose to quit the villa last week in order to salvage her romance with Tom, which she feared was on the rocks after she kissed Katie Salmon.
Sophie's claimed via Instagram that she and Katie colluded off mic to hook u
p in order to boost their chances of winning, but
Katie has denied this
, when told by her brother on Sunday night's episode.
Sophie has since tweeted: "I wud just like to remind everyone that this is a game. Although me & Emma didn't get on, she hasn't killed anybody. #perspective (sic)."
Love Island
's final airs tonight at 9pm on ITV2.