Love Island's Terry Walsh has said sorry to ex-girlfriend Malin Andersson… then retracted it almost immediately, it seems.
Viewers know
Terry and Malin were official before she was eliminated from the villa
two weeks ago, leaving him solo… but not for long. When newcomer
Emma-Jane Woodham arrived
, he quickly hooked up with her.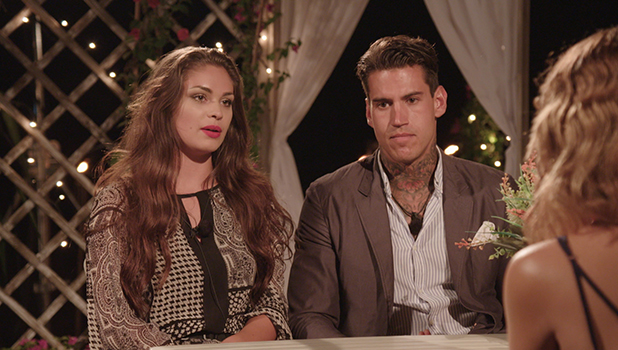 Malin – who left thinking she had a boyfriend – had to watch that romance unfold on TV. So, when she had the chance to go back on the show and confront Tel, she took it, hoping for an apology. Which didn't happen.
So, after Terry and Emma were eliminated tonight, host Caroline Flack asked Tel why he hadn't said sorry to Ma.
"What viewers were most surprised with was that you just didn't say sorry. Why didn't you?" asked Caroline.
"I can't remember to be honest," replied Terry. "It was so heated."
When Caz asked if he
was
sorry, he replied: "Yeah, of course I am."
But then, he went on to ask if viewers had seen when Malin called him a "snake" and warned him the public reaction wouldn't be good when he got outside.
Told we
had
seen that, he then said: "That's why I'm not apologising to her, I'm not going to apologise to someone who calls me fake."
So it went from sorry to… not apologising?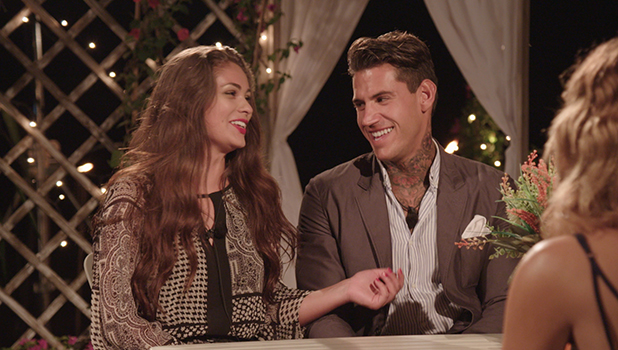 Terry told Caroline he understood why Malin was so upset, but he also felt she needed to realise the situation he was in, being locked in the villa with no communication means.
"I can understand, 100 per cent. But when she walked in, I felt like we could have spoken about it like adults," he said. "What can I do? I'm in a villa where I can't ring her or text her.
"I said it more than once [when we were together] that she was acting like a child. I had to reassure her every day and there were so many little arguments that didn't need to be there. I knew it wasn't gonna be nice for her [seeing me with someone else] but I'm not going to stay with someone for the wrong reasons.
"I wanted to be with Emma. Life goes on."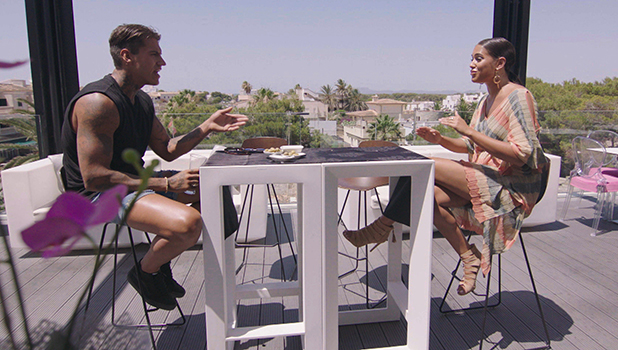 Meanwhile,
Malin tweeted after the conversation:
"I had respect for him even after cheating… Was civil. Before I confronted him… Nah not now. Bye boo."
Terry and Emma, and Adam Jukes and Lauren Whiteside, were eliminated on Friday night after the latest public vote to save, which took place the previous evening.
The remaining couples in the running for the £50,000 prize are:
Alex Bowen and Olivia BucklandScott Thomas and Kady McDermottNathan Massey and Cara de la HoydeAdam Maxted and Katie Salmon
Love Island
airs 9pm on ITV2.