Love Island's Alex Bowen and Olivia Buckland have put *that* lie detector test behind them and are now focusing on the future.
There's just THREE days to go until the series two finale (nooo!), so it's understandable couples are starting to wonder what will happen when they leave the villa.
For Alex and Olivia, that's a particularly important question after last night's emotional episode.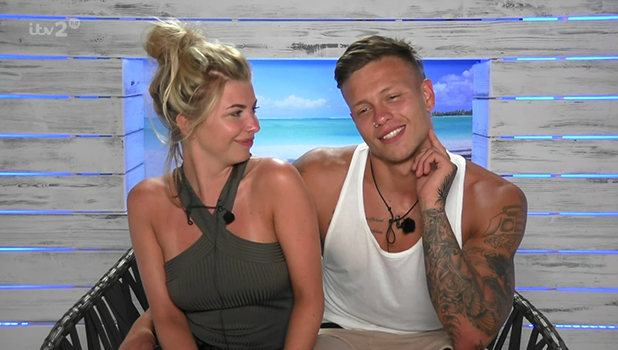 If you didn't watch it, basically all the
boys took a lie detector test as part of a challenge
, and it
claimed Alex was lying
when he said he a) had a future with Liv b) she was right to trust him and c) he thought she was the most attractive island girl.
Of course, it caused massive upset, with Olivia raging around the villa and Alex shedding a few tears in the garden before they sat down, talked things through and agreed they shouldn't let a machine wreck what they have going on.
In scenes to air on Friday night (8 July), Alex says: "Every day I've got to know her, I am getting feelings for the girl. That lie detector test, I still don't believe it detects the way you feel. I've already said to Olivia, I don't know what's going to happen, but all I know is I do want to see her and I do want to make a go of it.
"I want to prove she can trust me."
Olivia feels the same, as she tells the girls: "I think that's what I've learnt with Alex. I've been so scared of letting myself go with him. Every night I can see him looking at me more deeply than the night before, and it's growing. It's scary, but it's very exciting because he means a lot."
Aww. We're so keeping our fingers crossed for these two!
Love Island
airs 9pm on ITV2.