Love Island's Katie Salmon has said she'd like to visit Adam Maxted in Northern Ireland once the show has ended.
Glamour model
Katie has been getting close to Adam in recent days, sharing a kiss
with him during their first date on Thursday night (7 July). And then making out poolside on the outdoor bed!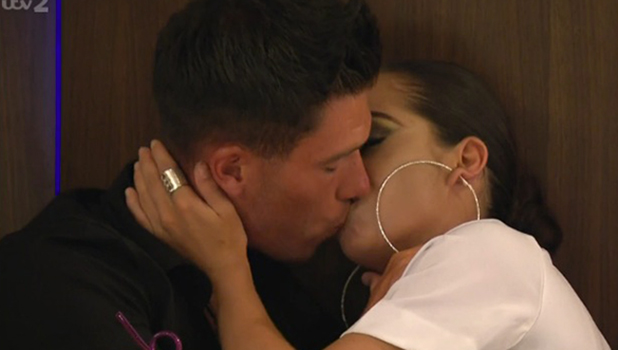 In scenes to air this evening, the model says she hopes to keep getting to know Adam when they both leave the villa, and will visit him in Belfast.
"We're getting on nice. I like the fact that he's such a chilled laid back guy. I'd go to Ireland and see him, definitely," she says.
"I'm looking forward to getting to know him more because it still is early days, obviously. It's nice you can have someone in here you can have a little kiss with and a little cuddle."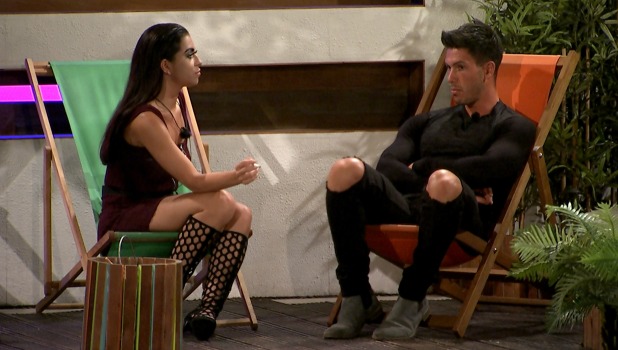 Adam, meanwhile, says tonight he's "happy" to have found romance in the villa – though he left it late, as the show ends on Monday!
"It's still very fresh, very new," he says. "I think the date yesterday was a turning point because I've never been on a date like that ever. We just bounced off each other the whole time. There were no awkward silences. She makes me laugh as well, which is a big thing."
Adam and Katie shared a kiss during a date outside the villa, and were looking forward to their first night sharing a bed…
But as we'll see on Friday night's episode, their plans are wrecked by the arrival of six very noisy, very demanding fake babies!
Each
couple has to parent a baby
, which puts a spanner in the works for Adam. "This is such a c*ck block," he complains.
Love Island
airs 9pm on ITV2.