Love Island's ladies are LOVING the latest challenge. The men? Less so. Especially Adam Maxted, who finds his first night with Katie Salmon rudely disrupted!
After being given dogs to look after for an afternoon, our islanders have now become parents!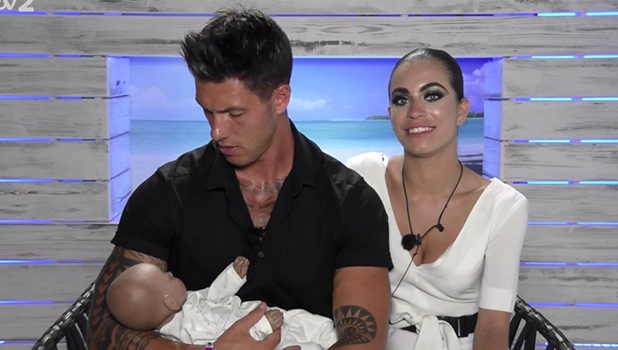 Six babies (fake, obvs) arrive at the villa in tonight, with each couple in charge of one tiny human they must burp, feed, change, cuddle and all the rest.
It's not the best news for
Adam and Katie, who have only just coupled up
and were looking forward to sharing a bed together.
Now it's three in a bed…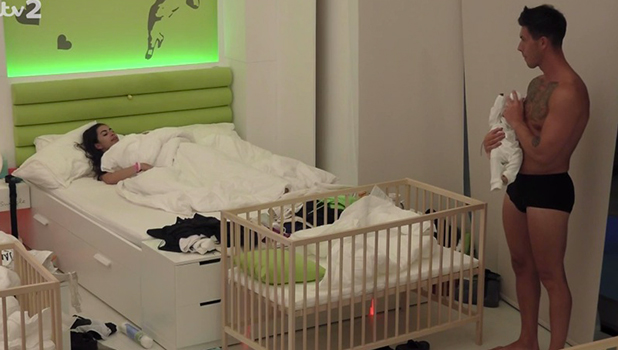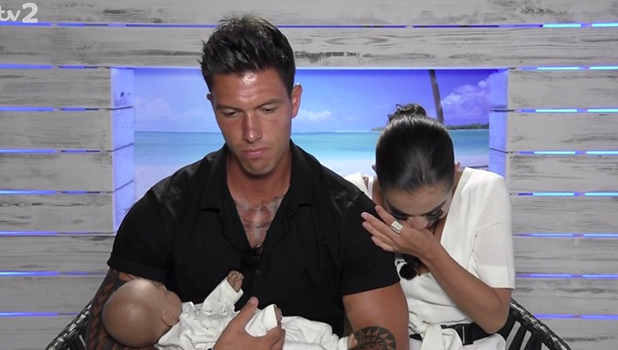 As Adam says: "We were really looking forward to spending our first night together as a couple but now we have a baby in the middle. That's quite the c**k block."
Poor Adam!
Meanwhile, other islander reactions include Cara de la Hoyde declaring: "I'm so happy! I walked into the bedroom and had a baby! I didn't even have to go through labour!"
Kady McDermott called it a "dream come true" while Alex Bowen simply said: "This is mega scary!"
Watch a preview below!
Love Island
continues 9pm on ITV2.