Love Island viewers have pleaded with show producers to release an album featuring all this year's music.
BEST IDEA EVER!
Anyone who watches the show knows the music is always perfectly matched to what's happening on screen… case in point, Rihanna's 'Love The Way You Lie' playing in the background during Alex and Olivia's post-lie detector test break downs.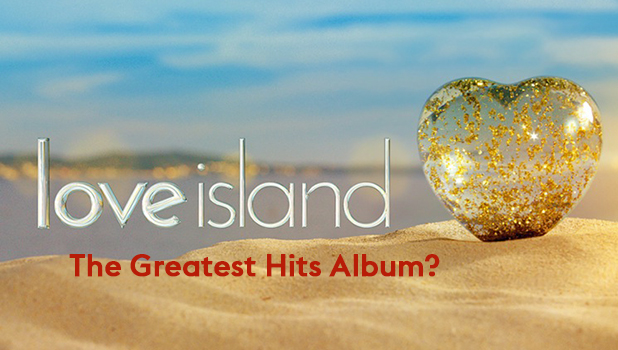 So viewers want bosses to produce an album filled with all the tunes used during this year's show.
Fans have been taking to Twitter throughout this series to praise the songs chosen for the ITV2 show, with some saying the director of music is this year's most unsung hero!
We SO second that! When the show ends on Monday night, we could lie on our beds listening to a
Love Island
Greatest Hits compilation reminiscing about Malin, Tel, Sophie, Tom, Cara, Nathan et al.
@LoveIsland please make a album/download with all the songs used in this series

— Gemma Quin (@gemmitch83) July 7, 2016
Hey @LoveIsland where are these backing tracks from?! Can you release an album of them?! Cheers #loveisland

— Princess (@PrincessKP23) July 7, 2016
#loveisland should release a greatest hits album

— Jordanne Anderson (@andersongyal) July 7, 2016
Seriously @LoveIsland, please release an album with all this music on! Some beautiful versions #LoveIsland

— Katie Brooks (@Katiielou580) July 7, 2016
When @LoveIsland finishes they should release an album of all the tunes they've played. Bangers

— Zac Thornley (@ZacThornleyNew) July 6, 2016
Love island need to bring an album out so many tunes

— Amy (@AmyxLeanne) July 7, 2016
Are @LoveIsland gonna release a soundtrack album for all these emotional breakdown bangers? Cos I need them in my life.

— Lizzie Russell (@Lizzi_Russell) July 6, 2016
Love Island better bring out a greatest hits album because the acoustic covers have been classics

— Daisy Wilson (@daisywilsonx) July 6, 2016
Blaaaaaaady hell who chose the music for Love Island, got me feeling emotions I didn't know I had

— Romina (@Ribenaaaaaa) July 7, 2016
Whoever does the background music for love island deserves an award because it gets me so emotional jheeeez

— demi (@_demigreenx) July 7, 2016
The music director for #LoveIsland deserves a knighthood cos I swear it gets me everytime

— ⠀⠀⠀⠀⠀⠀ (@DontFollowStu) July 7, 2016
love island always gets the background music on point

— ruby ferris (@rubeferris) July 6, 2016
@LoveIsland Whoever picks the music needs a pay rise #justsaying #LoveIsland

— //RndmTnger// BREXIT (@Ed63191963) June 13, 2016