Love Island's Tom Powell has treated himself to a swanky new Mercedes… so he can drive off and find Sophie Gradon!
Well, the first part is true, the second part is hopeful thinking from fans!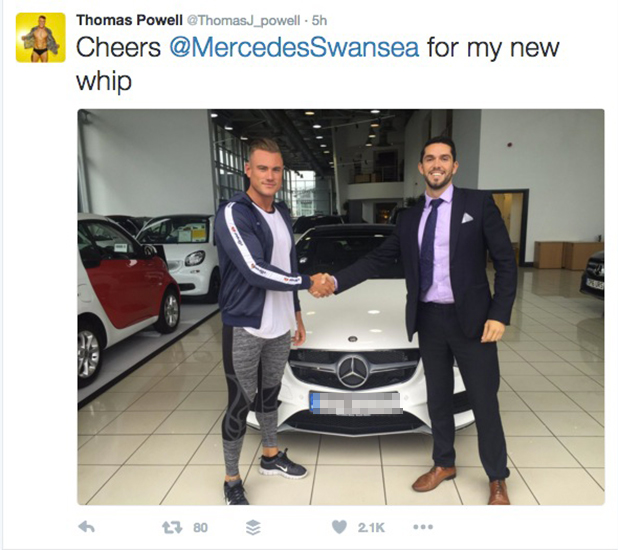 Fitness instructor Tom, 24, shared an image on Thursday morning (7 July) showing him picking up the keys for his flashy new wheels. Or 'whip', as he called them.
Very nice ride!
Fans were quick to compliment Tom's choice in cars… and, obviously, urge him to get behind the wheel and drive off to find
Sophie, who quit Love Island
last night and flew back to the UK today.
It seems there are plenty of viewers who hope to see Tom and Sophie back together, judging from some of the messages sent to him today:
@ThomasJ_powell @MercedesSwansea @xchezxbunny no way check day ride#go get Sophie from airport

— cheryl alexander (@xchezxbunny) July 7, 2016
@ThomasJ_powell @MercedesSwansea what a nice ride, you taking Sophie for a spin in it ?

— Brooke Wilson (@BrukWilson92) July 7, 2016
@ThomasJ_powell @MercedesSwansea now go and get Sophie :) xx

— Steph Lawton (@lawtonreay) July 7, 2016
@ThomasJ_powell you best get in that car and go drive and see sophie!!! Come on where all waiting

— Zoe Stathers (@ZStathers) July 7, 2016
@ThomasJ_powell @MercedesSwansea drive to Newcastle air port n pick up your woman

— natsissuper (@natsissuper) July 7, 2016
But will he give romance with Sophie another go? They were officially boyfriend and girlfriend when he was eliminated, but just a few days later Sophie had kissed Katie Salmon and coupled up with her.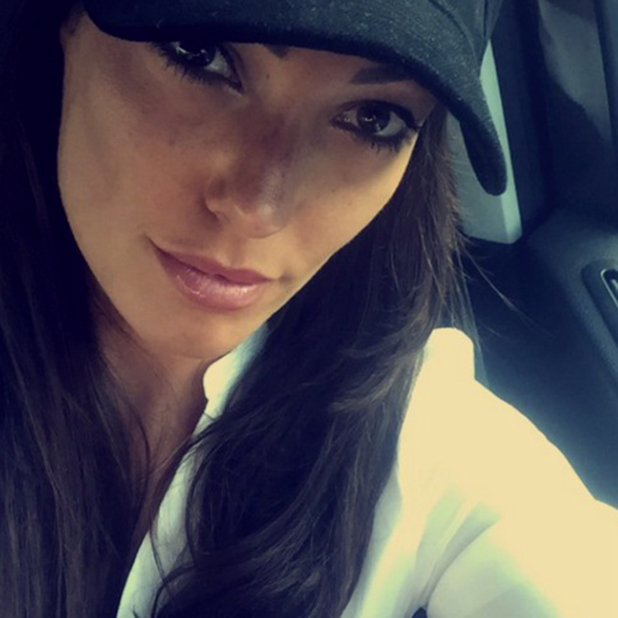 But after an island game revealed the
public had compared Sophie to Terry Walsh
, she quickly cooled things with Katie and pledged her love to Tom. (Tel, of course, ditched girlfriend Malin Andersson to hook up with Emma-Jane Woodham.)
Sophie eventually left the villa by choice on Wednesday evening
, saying she needed to speak to Tom and put their relationship before winning.
Tom tweeted overnight that they'd spoken on the phone but discussed nothing as they would wait until she's home in the UK.
Love Island
airs 9pm on ITV2.