Love Island's Terry Walsh has passed a lie detector test asking whether his feelings for Emma-Jane Woodham are genuine or not .
Trainee project manager
Emma, 19, had been left fearing carpenter Terry, 28, would ditch her once they left the villa,
saying he'd have "trillions" of girls running after him.
So, when the girls are asked to write questions to be given to the boys while hooked up to lie detectors, it's a chance for Emma to get the truth out of Tel.
And it's bonus marks for Tel!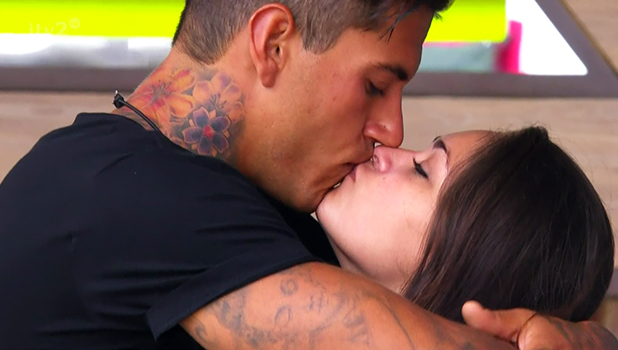 When asked whether Emma was just a "showmance", he replied no and the lie detector found that he was telling the truth! It did, however, fail him when he said he was a loyal boyfriend, but Emma wasn't surprised by that as he "cheated" on Malin Andersson with her.
Terry later told Emma he would definitely see her when they left the villa, but they wouldn't rush things.
"I'm 100 per cent meeting you on the outside," said Tel. "We'll take it one step at a time. I'm actually buzzing about it. I've learnt a lot about myself, I'm sure you've learnt a lot about yourself."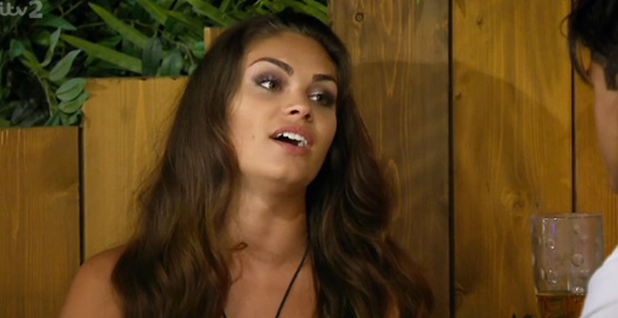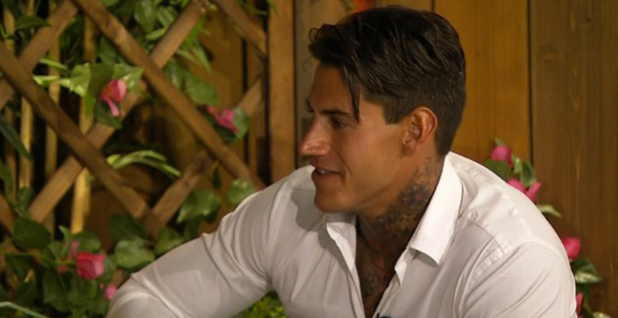 That will be good news to Emma's ears as just last night she fretted that Tel would ditch her.
She had told him: "We are close to the end now and you'll have a trillion girls at your feet when you get out of here and I don't want to be the girl who goes home and cries herself to sleep."
Terry, however, replied: "This is what I tried to explain to Malin, right, I don't need this show to be able to pull a girl. I don't! This show makes no difference to me at all.
"At the end of the day, between me and you, we know it's going really well and we haven't f**king said we're not going to meet up on the outside, and we haven't said we will. This is what I'm liking. I think we're both excited about what will happen but we're not letting on."
Terry and Emma's relationship has been marred in controversy as it started when he was
still attached to ex-islander Malin Andersson.
He'd been official with Malin when she was eliminated and initially vowed to leave the island with her.
But he decided to stay and complete the experience and then told the
islanders he didn't miss Malin and actually wanted to dump her.
Emma then arrived and struck up a bond with Terry,
leading to a kiss and then sex… with no duvet, because Emma threw it off!
Malin later returned to the show for a brief appearance where she confronted Tel
, saying he had cheated on and disrespected her. Terry, however, called her bitter and spiteful and said he preferred Emma.
Love Island
airs 9pm on ITV2.