Love Island's Adam Maxted and Katie Salmon have kissed!
YES! Adam has finally found romance in the villa!
We so predicted Adam and Katie would eventually hook up after
Sophie Gradon's departure from the villa
on Wednesday night (6 July) and we were right!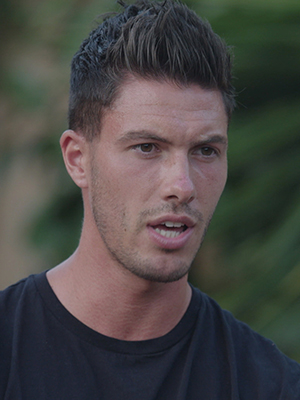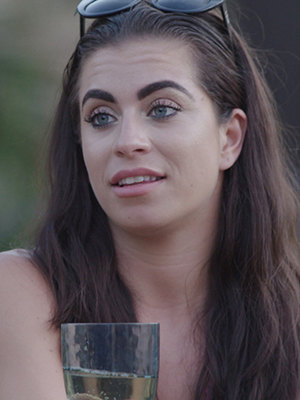 Producers sent wrestler Adam and glamour model Katie on a date in scenes to air on Thursday, where they got to know each other a bit better over champagne.
Adam told Katie that Sophie's exit had been a "blessing in disguise" as it left them free to explore their feelings, and said he wanted to be the guy to pick Katie up after her emotional experience with Sophie.
"I know you've had a negative time, so if I can be the guy that's going to pick you up," he said.
"I've had a bit of time to sit back and watch everyone else's relationships. Now it's nice to have someone that I can focus on instead of focussing on everybody else."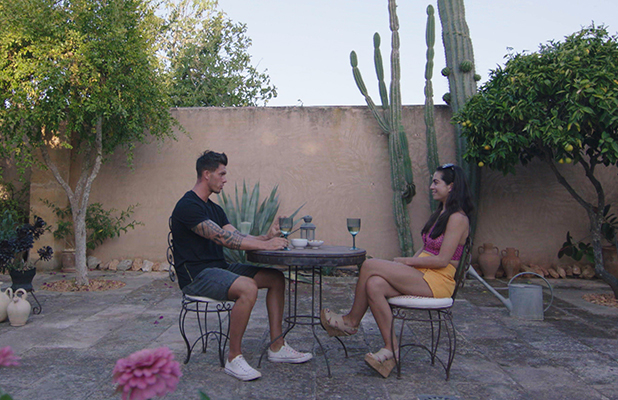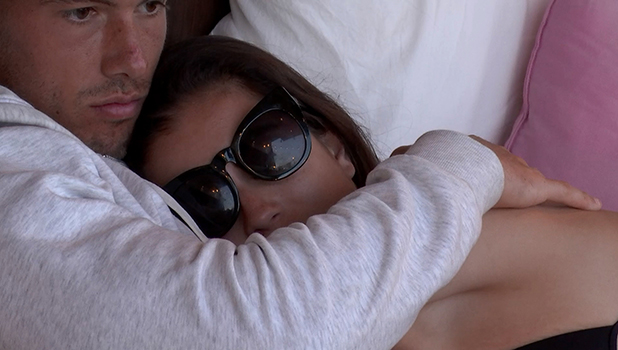 Katie said she didn't want any more tears during her final days in the villa, telling Adam: "I feel like I'm done with my rollercoaster. I've done my crying. I've cried a lot."
Until Katie arrived in the villa last week, Adam hadn't really made a move on any of the girls, instead coupling up in friendships.
He told Katie during their date: "I just haven't been interested, but I'm interested in you. That's why it's easy. You know, I've never been in love. Never. I've only had one real girlfriend for like a year. I decided I wanted to travel and do things and be independent and she wanted to settle really early."
Could Katie be the first love of his life? They ended their date with a kiss… so we can't wait to see what happens next!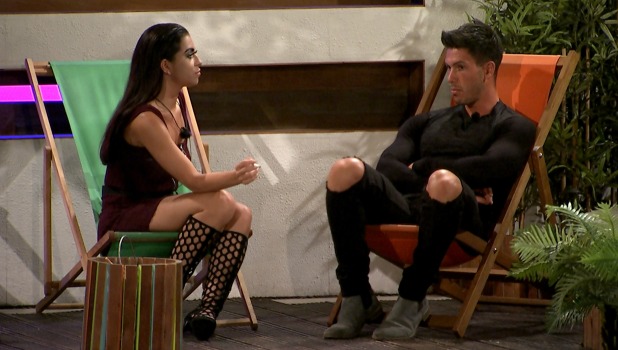 Adam said this week he hadn't truly been attracted to anyone until Katie arrived, but he then had to watch her coupling with Sophie, whom she shared a kiss with during a date.
But then Sophie made a dramatic exit from the villa on Wednesday, after telling Katie she still loved eliminated islander Tom Powell and wanted to salvage their relationship.
Adam immediately told Katie he would be there for her if she wanted to get to know him better, but he understood it might be too soon for her. She, meanwhile, told Adam she never wanted him to think he was just her "second option."
Looks like he's got his wish!
Love Island
continues 9pm on ITV2.