Love Island's Emma-Jane Woodham has expressed concern Terry Walsh will ditch her when they leave the villa.
The trainee project manager, 19, hooked up with carpenter Terry, 28, after he controversially
ditched eliminated girlfriend Malin Andersson
just days after vowing to quit the villa with her.
Perhaps that's why Emma is getting nervous?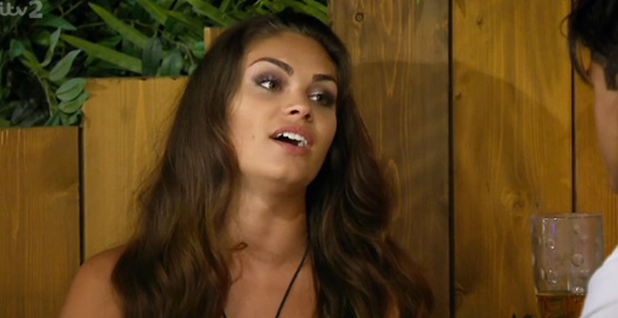 On Wednesday night's episode (6 July), Emma told Terry: "We are close to the end now and you'll have a trillion girls at your feet when you get out of here and I don't want to be the girl who goes home and cries herself to sleep."
Terry, however, replied: "This is what I tried to explain to Malin, right, I don't need this show to be able to pull a girl. I don't! This show makes no difference to me at all.
"At the end of the day, between me and you, we know it's going really well and we haven't f**king said we're not going to meet up on the outside, and we haven't said we will. This is what I'm liking. I think we're both excited about what will happen but we're not letting on."
We know, we're a bit confused what exactly that means, too.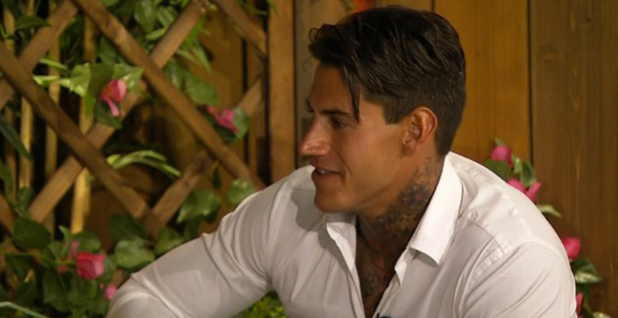 Emma, however, seemed satisfied, telling Terry he was "cute" and leaning in for a kiss.
The whole Terry-Malin-Emma storyline has been one of the most talked-about of the series. Tel and Malin had been officially boyfriend and girlfriend when she was eliminated. A devastated Terry immediately vowed to leave too, but then said he'd stay at the villa to complete the experience.
Then, he told the islanders he wasn't missing Malin and actually wanted to dump her, which was a shock to Malin, watching from home. Then
Emma arrived and Tel took a fancy to her.
They ended up having sex last week.
Malin then made a shock return to the show to confront Terry,
accusing him of cheating on her and being disrespectful.
Tel, however, said he'd never promised Malin anything
and she was "bitter" he preferred Emma.
Watch that confrontation below:
Love Island
airs 9pm on ITV2.