Tom Powell has spoken out after Sophie Gradon quit Love Island in an attempt to salvage their relationship, admitting he has "no idea what to do" next
.
In scenes that aired tonight (6 July), Sophie was seen walking from the villa following a huge bust-up with Katie Salmon and her fellow islanders.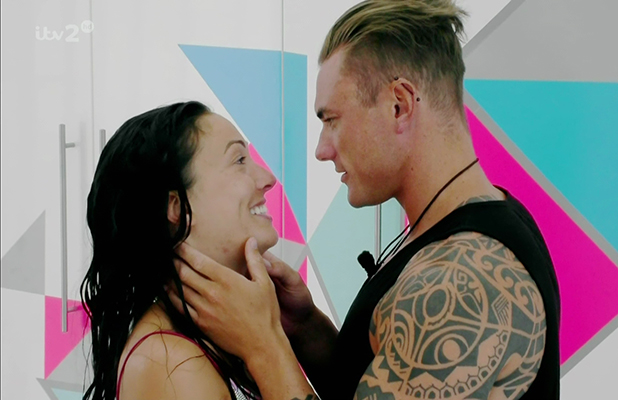 Despite being in a relationship with Tom, Sophie coupled up with newbie Katie Salmon once he had left and the pair even shared a kiss. However, after cooling things off and admitting she was in love with Tom, Sophie then felt the wrath from a very hurt Katie.
Last night,
Tom hinted that he was set to dump Sophie
, but it appears he may already have already had a change of heart.
While watching Sophie's exit, Tom tweeted: "She's leaving? She's actually leaving?!" He then added: "I have no idea what to do. Just a waiting game now..."
Tom has been inundated with advice from his followers, but it appears the only way he can get in touch with Sophie to talk things through is over Twitter.
"We actually don't even have each other's number...." he admitted.

Tom was dumped from the villa last week and, during his departure, he confessed his love for Sophie and promised a future together on the outside. But within days, Sophie coupled up with new girl Katie and the pair even shared a kiss during a date.
In last night's show, Sophie was seen hearing tweets from viewers, which slammed her behaviour towards Tom, and she considered quitting before deciding to stay.
During the programme, Adam Maxted had told Katie: "I'm still trying to get my head around her staying. If you want to salvage something that much with someone, you'd be out the door. The fact the tweets are negative have got to her head."
At the time, Tom tweeted: "Adam just said it..." He then retweeted several comments from fans, with one being: "@ThomasJ_powell don't be the mug!! The girl is embarrassing!" Another read: "If she loved @ThomasJ_powell she would leave and sort this out with him."
Tom concluded: "My opinion... Sophie ain't gonna leave. She'll be there till the final." He also retweeted a fan who commented on the £50,000 prize money.
But after watching tonight's show, he seems to have made U-turn.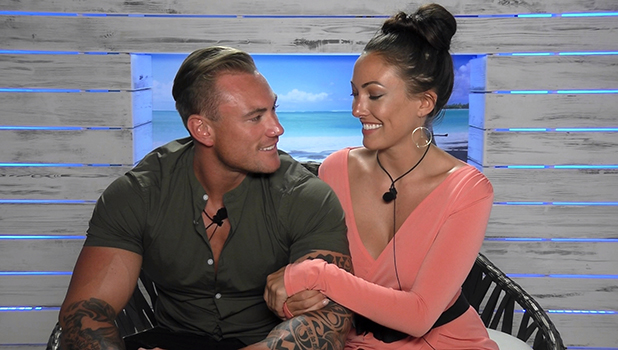 Speaking to
Reveal
following her departure,
Sophie insisted that she still wants to make her relationship with Tom work
, quashing comparisons to 'love-rat' Terry Walsh.
She told us: "Don't get me wrong, initially after Tom left, I heard that he had said some things to the boys about not having any feelings for me, that he was faking it and I was immensely hurt by that. At first I took it as, 'No he's just being a lad.' But it did make me think and I want to ask him about that.
"I'm not going to do a Terry on him. There's far too many feelings there between me and him. It's still an open book with me and Tom – in my eyes we are still in a relationship and I've got to go home and reconcile with him as soon as possible."
Like Tom says, it's now a waiting game. What's it going to be, Tom?
Love Island,
9pm, ITV2.