Tina Stinnes has been eliminated from Love Island in a SHOCK dumping!
The 20-year-old business student got her marching orders on Thursday night (7 July) when the islanders were faced with the final recoupling before the finale.
It was Adam Maxted who sealed her fate when he chose to couple with Katie Salmon rather than renew his friendship coupling with Tina.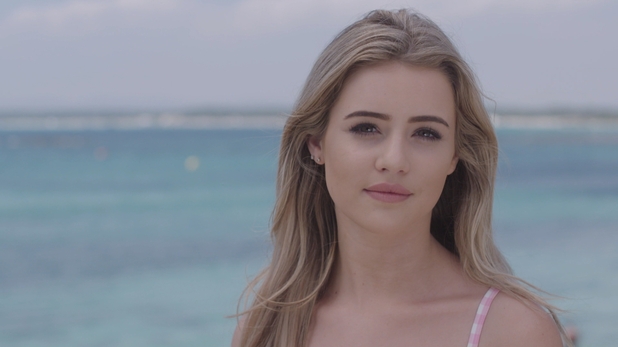 The boys had the power to pick the girls and with several established couples renewing their bonds - Olivia/Alex, Kady/Scott, Emma/Terry, Cara/Nathan - and Adam Jukes and Lauren Whiteside immune from elimination, that left Adam M to choose between Tina and Katie.
He'd previously coupled with Tina as friends, but has developed romantic feelings for Katie, which led to a kiss during their first date this evening.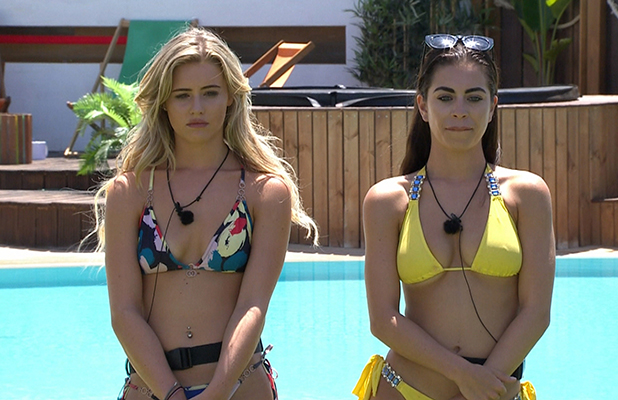 Adam said: "The ball is in my court again and I have the choice of staying with Tina or choosing to recouple with Katie. It's like you've walked into a DVD store and you've only got the choice of two DVDs. One you've seen a hundred times, but there's a new DVD that's possibly more exciting – it could be a blockbuster, it could be a flop. That's how I would sum up the situation I'm in."
Oh, Adam! Always a metaphor!
To her credit, Tina wasn't upset that Adam chose Katie, instead telling Katie she was happy they had the chance to explore their feelings.
"I would want him to pick you," she said before the recoupling.
"The whole thing with Adam is, we're just friends. I would never want to stop something if there could be a potential connection there. If there's something there for you too, I wouldn't want to be the person to get in the way of that."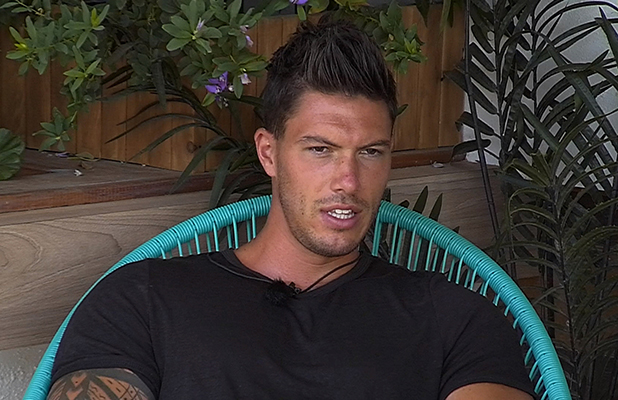 Tina, who previously appeared in
Made In Chelsea
, had been a
late arrival at the villa, joining the show alongside Liana Isadora Van Riel
on 17 June.
She came in saying she rather fancied Scott Thomas, Adam Maxted and Terry Walsh, but Adam M was the only single islander at the time. (He was coupled with Zara Holland but it wasn't romantic.)
"I think Scott's my type looks wise," she said. "And Adam – I do love an Irish accent and also Terry, who is beautiful."
Her entrance to the villa had everyone talking, as she
chose to banish Kady McDermott to the hideaway for a night
so she could get to know Scott better but, as you'd expect, Kady was VERY unhappy and shouted at her: ""You're a c***. Love you Scott... You're a b*tch. Your dress is sh*t. What the f**k is this game?"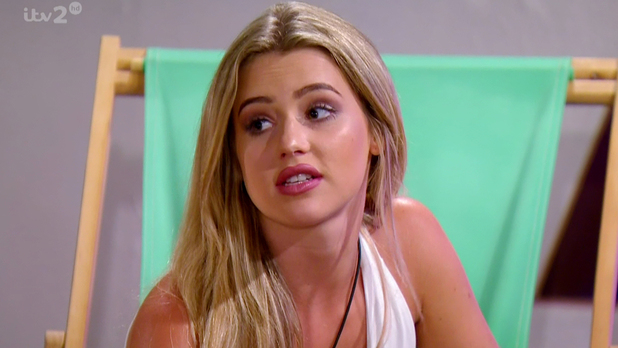 Tina never managed to find love in the villa, instead coupling up twice on a friendship basis.
Or nearly twice, as her
coupling with Terry Walsh after Malin Andersson's elimination didn't quite work out,
thanks to the arrival of Emma-Jane Woodham. After Malin left, a then-devastated Tel asked Tina to couple as friends, because he didn't want to get romantic with anyone but Malin. But then Emma arrived and, well, that was forgotten...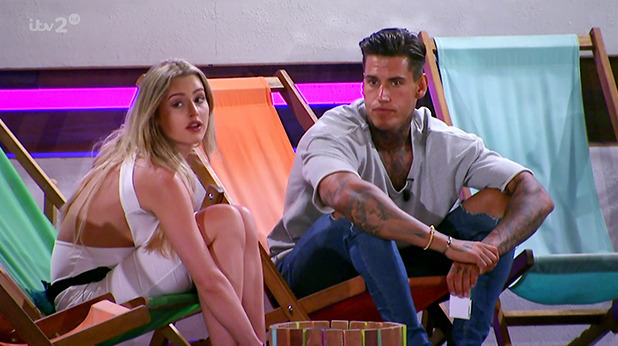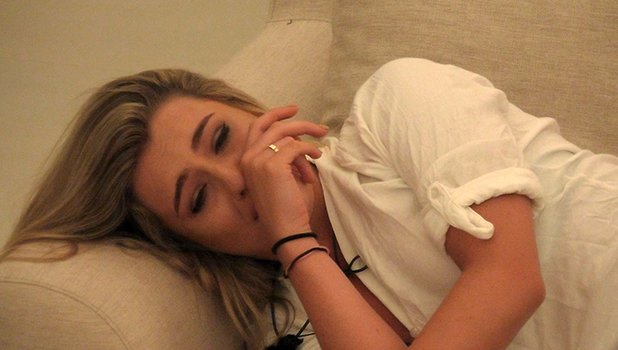 Tina feared for her position in the villa when
Tel and Emma kissed, and suddenly realised she actually rather fancied Tel,
leading to a really awkward scene where she confessed her feelings for him but Terry told her he wanted Emma.
"It's nothing to do with you, you're really attractive, I've said that," Terry told her. "I just didn't get that energy from you at all."
That left
TIna single ahead of a recoupling and nervous she'd be going home
... until Troy Frith arrived in the villa! The girls chose to keep Troy over fellow newbie Oliver Maxwell Fernandez because of his blossoming bond with Tina, and she coupled Troy. They shared a few kisses but it all seemed to fizzle out quite fast.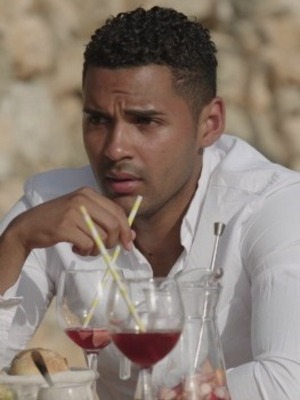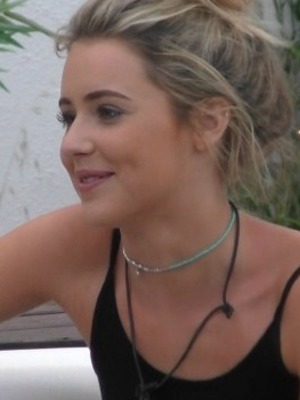 It didn't help that the
departing Oliver claimed Troy would play games
and a rumour started that he'd called Tina the "easy option."
Oliver, FYI, totally denied ever saying that
and said his words were twisted.
But it marked the nail in the coffin for Tina and Troy. She
nearly fell asleep during their only date outside the villa
, while he questioned whether she was really worth grafting...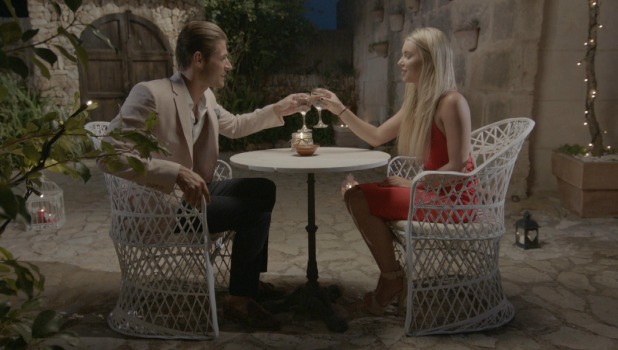 So, when the next recoupling happened, it's no surprise Tina was looking for a change. She had the
choice of Adam M, Troy and newcomer Adam Jukes, and opted for Adam M
because she wanted a friendly coupling and she felt comfortable around him.
But that friendship faltered in tonight's episode when
Adam M lashed out at Tina
, saying: "If you spent more time worrying about finding love, you might find it. I want to ask you about this, what are you looking for?"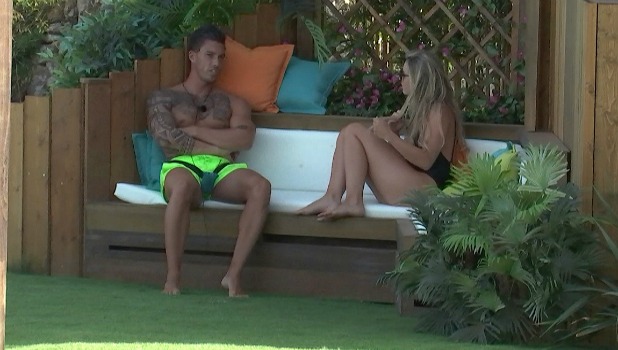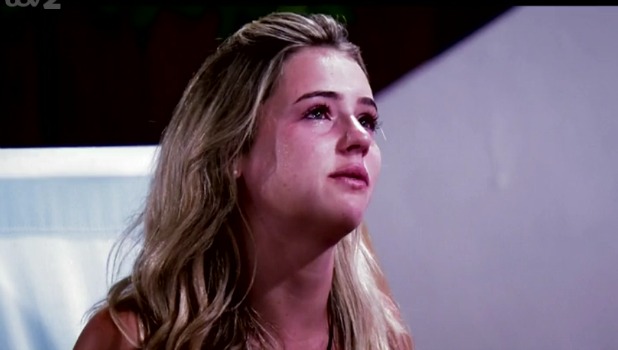 A fuming Tina later ranted: "I'm sorry, but [Adam] hasn't found love either. At the end of the day, I have been in love and I got my heart broken so I'm sorry if I don't want to put myself in that position again. I've been lonely in here, and everyone knows it.
"I picked Adam because I thought we could get along and he's been a nice person and he's been there for me. I've said 'I want to spend my last week with you as a friend and enjoy my experience'. So don't turn around to me and give me s**t for not finding someone, because look at yourself."
Adam, however, is hoping for love with Katie Salmon
, now Sophie Gradon has ended that coupling.
Love Island
airs 9pm on ITV2.