Love Island star Sophie Gradon has responded to claims she is a "game player" and revealed she can "understand" why people would think that.
Following Sophie's shock decision to QUIT the show, many have hit out at her for being tactical when it came to her romances with both Tom Powell and Katie Salmon. Sophie had been in an official relationship with Tom, but decided to stay in the villa on his exit, and vowed to win the show for him.
Days later, she appeared to spark up a romance with Katie, but later
had second thoughts when she read a tweet that likened her to Terry Walsh
. It claimed Sophie had treated Tom in the same way Terry had treated his ex Malin...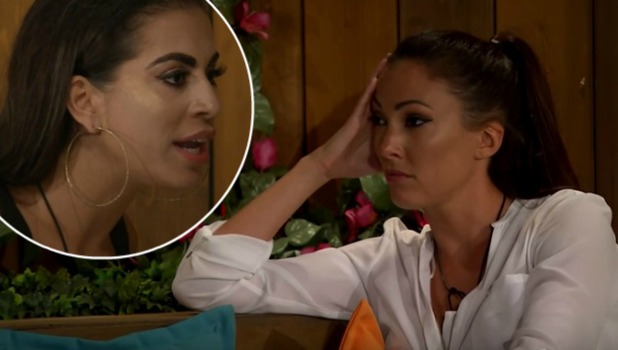 That tweet was the catalyst for Sophie's exit. She explained it had made her realise she wants to be with Tom. Sophie said she didn't want to jeopardise their relationship and
cooled things off with Katie
before ultimately deciding to pack her bags.
Her fellow islanders, fans and even
Tom himself questioned Sophie's motives, after seeing her change in heart
. Tom implied that if Sophie had cared for him as deeply as she says, she would have left the villa a lot earlier.
Now, Sophie has responded to such claims and told us following her exit: "I completely understand why people would think that I was a game player."
She admitted: "When Katie came in, I did see an opportunity to take it to the end with her. It would never have been anything more than friends. I think Katie was in on it with me, she wanted to get to the end, and then I realised day by day that I didn't feel right being there. I left so Katie could enjoy the rest of her time and so I could come home and speak to Tom."
On the show, fans saw Katie left upset by Sophie's U-turn.
She accused Sophie of "mugging" her off
and said: "You've hurt my feelings. You need to think before you speak because you've f**ked with my emotions.
"How can you be boyfriend and girlfriend with someone and then kiss someone else? Is that not cheating? We kissed on the date. Is that still ok?"
The girls had enjoyed a champagne date where viewers saw them kiss.
Sophie, however, has since played their kiss down
, insisting it was just a peck and meant "nothing." Her fallout with Katie, though, didn't sit well with her fellow islanders and
Sophie felt like they were giving her the cold shoulder.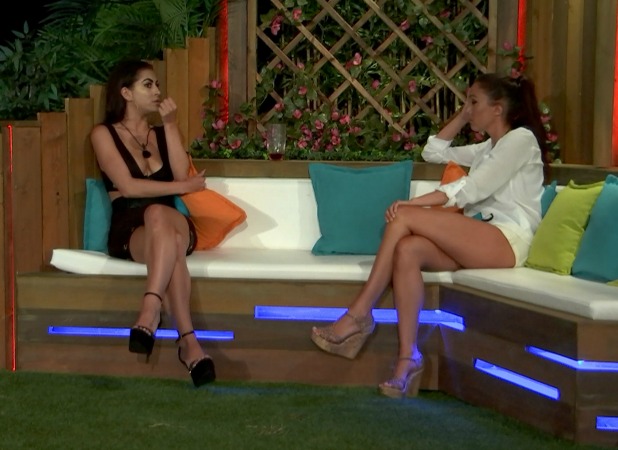 Sophie told us that she thinks Katie "exaggerated" when it came to their situation. She revealed that she had told Katie it was purely friendship and that she had every intention of meeting Tom on the outside.
Sophie explained: "I had said to Katie, which I don't think was actually shown, so it's probably going to be her word against mine, that I was always going to see Tom on the outside and that I wanted a chilled out, no pressure coupling up. I seemed to give Katie an inch and she took a mile. I think she over exaggerated when she was shouting at me, completely over exaggerated to the other islanders that I kissed her – it was just a peck on the lips. It was nothing."
Despite their fallout, the girls did clear the air. Sophie added: "We left on a very good note. She said, 'I love you to bits and I think you're really genuine' and asked me if I would support her until she gets out? I said I would. I'm very glad that I've left to give Katie her space."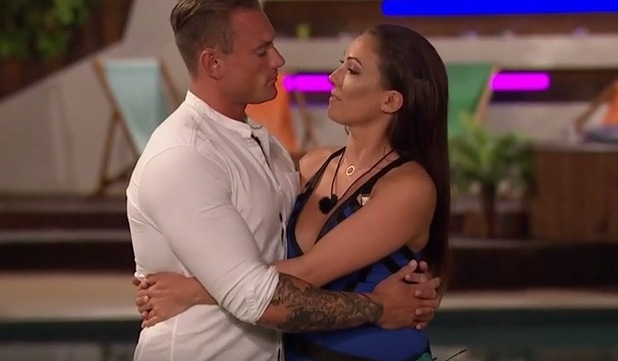 That still didn't stop Sophie from feeling "victimised" by the other islanders in the villa, and she believes she had one of the hardest journeys on the show.
"I feel things really, really deeply. Probably more deeply than other people. There were times when I felt like I was back at school. I felt a bit victimised and I felt a bit left out. I felt I had probably one of the hardest rides in there... I felt I had gone through more than other people in the villa, purely because of the way Tom treated me and all the things that were thrown in, it was a bloody emotional rollercoaster. Although, I'm 30, I'm not that strong."
Now, Sophie is hopeful she and Tom can make things work.
Insisting she does think the pair have a future together, Sophie said she has "no regrets" over quitting
Love Island.
Although, she did admit that she was "sh*tting herself" at seeing Tom again.
Tom, meanwhile, has suggested he is "done" with Sophie
, after seeing her lock lips with Katie on the show. While Sophie admitted she hasn't spoken to Tom, she did say she had heard about his tweets and believes they are "nothing the pair can't work through."
She said: "Tom is a very reactive person, he probably would have just reacted to what he has seen – I went on a date with Katie. That is very typical Tom.
"I can appreciate that he may have seen things he might not have liked. You've just got to work out and we'll just take things one step at a time. As long as we're honest and open with each other, I don't see why it can't work out."