Love Island star Tina Stinnes has shown her full support for Sophie Gradon and insisted she has been "completely genuine" on the show.
Hitting back at claims that Sophie had been playing a game in the villa when it came to her romances with Tom Powell and Katie Salmon, Tina told
Reveal
that she doesn't think there was any malicious intent behind Sophie's actions, she was just generally confused about her actions.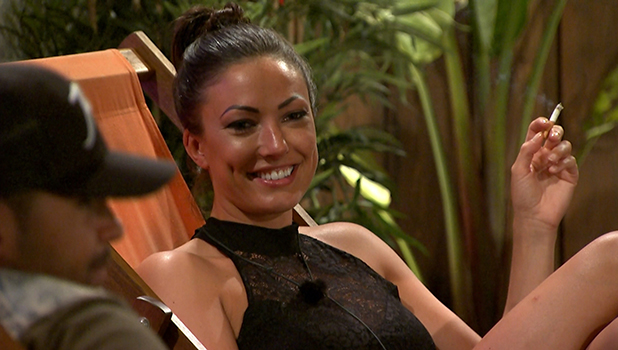 Sophie had been in an official couple with Tom, and after a rocky romance, the pair were separated by the public vote when they finally appeared to get things back on track.
Tom was voted out of the villa, with Sophie vowing to stay on the dating show and make it to the end to win for Tom. Tom left with every intention that he and Sophie would continue their relationship on the outside, and
he even dropped the L-bomb to her on his exit.
However, in the days that followed, Sophie appeared to turn her attentions to newcomer Katie Salmon. She credited Katie for being a "godsend" in the villa and picking up her mood when she was feeling low.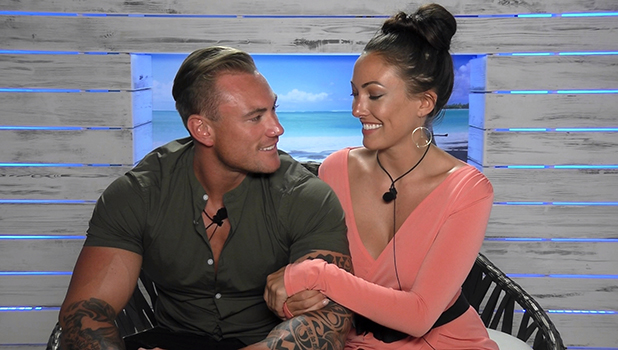 The girls enjoyed a date and a brief kiss, before Katie then chose Sophie to re-couple with her. Sophie had seemed pleased with her new partner, but following a task that read out tweets from the pubic, she had a change of heart.
One tweet compared Sophie to Terry Walsh, suggesting that she was doing the same to Tom by moving on with Katie, as Terry had done to ex Malin Andersson. Terry appeared to dump Malin on TV days after she left the villa, and has since moved on with Emma-Jane Woodham.
Following the tweet task,
Sophie admitted she was struggled and realised it was Tom she actually wanted.
She threatened to quit the show, but later decided to stay and
cooled off her romance with Katie.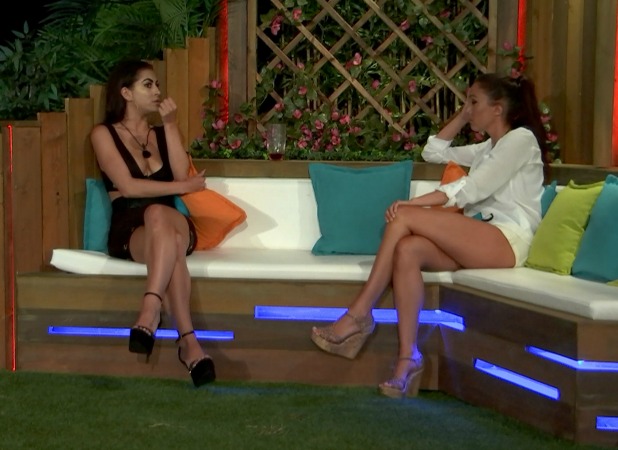 Her actions saw the villa give her the cold shoulder, as
Katie claimed she had felt "mugged" off by Sophie
. She questioned Sophie's change of heart, as before the tweet task, she had seemed pretty content with the re-coupling.
Viewers then began to accuse Sophie of game playing on Twitter, with Tom even suggesting the same. Eventually,
Sophie quit last night
and Tina is adamant her actions weren't tactical.
She told us: "Me and Sophie got along really well, I completely think she was being genuine. Sometimes it is hard in there, and you do get confused. I get that it was hard on Katie for what Sophie did, and I 100 per cent respect Katie for what she has done, but I'm that person to sit back and look at the bigger picture sometimes.
"Sophie was really confused. She didn't know what she wanted. She missed Tom. She perhaps started to have an attraction to someone else, tried to pursue it, but couldn't do it to herself. I think everything she said was genuine. I don't think she's a nasty person or a horrible person.
"I don't think anyone is playing a game in there, to be honest with you. I think everyone in there is proper genuine people. When you're in there, it's impossible to play a game. People will catch you out. You're in there for such a long time, 24 hours, I don't think anyone could physically keep it up."
Tina added: "After Katie got angry at Sophie a lot of people did [turn on her], but I think they were confused about the kiss that happened. I spoke to Sophie after and she said it was literally a peck on the lips – it was nothing. At the end of the day, I fully agree with Sophie and what she's feeling. I get it."
Sophie has confessed that she loves Tom
,
but he has implied if her feelings were real, she should have left the villa when he did
. Tina, meanwhile, disagrees. She told us that everybody should try and see out their time on the show.
She said: "I think you always have to try [and stay] in there. You do have a lot of moments where you're like, 'Oh my god, I don't want to be here. Maybe I should just leave?' All you can do is there try and stay. When it came to it, her time was up, she couldn't do anymore and she had to leave. "
At the time we spoke to Tina, she revealed Sophie still hadn't spoken to Tom after leaving the show. She did, however, reveal that Sophie had spoken about their situation and told Tina she hopes her beau is "waiting for her."
"She is hoping that he is still waiting for her and that he'll understand," Tina claimed. "I think Tom will. He was absolutely crazy about Sophie and I hope for both their sakes that it works out between them and everything is good."
Love Island airs nightly on ITV2.
Follow us on Twitter @RevealMag for all your celeb, fashion and beauty news!
Fancy winning some GREAT prizes? Check out Reveal Competitions here!