Love Island's Katie Salmon has told Adam Maxted she doesn't want him to feel he's just a "second option" following her row with Sophie Gradon.
The glamour model, 20, chose to couple with former Miss Great Britain Sophie, 30, on Monday night, but the following day,
Sophie said she wanted to cool things down
in order to preserve her romance with boyfriend Tom Powell, 24.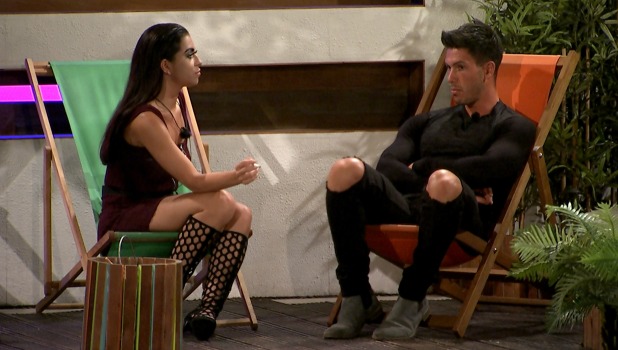 Wrestler
Adam, 24, told Katie he was still interested in pursuing things
with her.
He reiterates that on Wednesday night's (6 July) episode, when he tells Katie: "Obviously we were getting on well and I'm attracted to you. I heard from some people that you wanted to get to know me as well and that there's an attraction."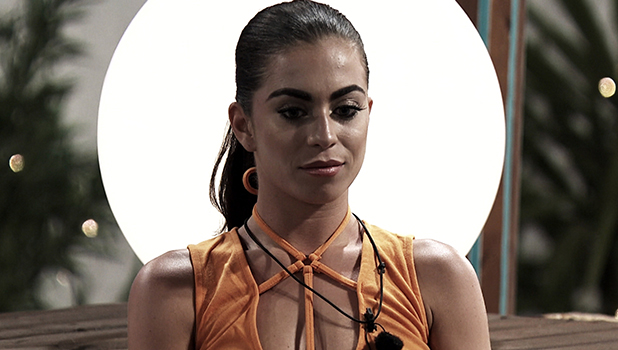 Katie's quick to assure him that she does like him and it was a "hard" choice when it came to the recoupling, where she chose Sophie over him.
"I just didn't want you to think you're the second option. I completely did not know who I was going to pick," says Katie. "It was a hard decision, because that was so different, it was an exciting feeling for me.
"Obviously that failed. I don't want you to think that because my first plan failed that I'm jumping to my second, because I genuinely said from the start that I liked you both. You do make me laugh, I find you very funny."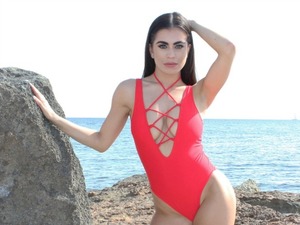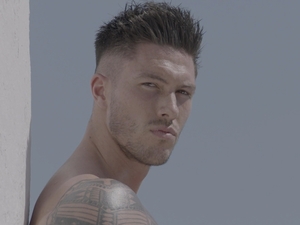 Katie also tells Sophie she should have been honest about her feelings for Tom and encouraged Katie to choose Adam in the recoupling, but Sophie tells her she only wanted to couple as friends. Katie denies this, saying Sophie had hinted she was open to exploring things with her.
Last night, Sophie had given her blessing to Katie and Adam getting together, but Katie thinks it should have been said before the recoupling.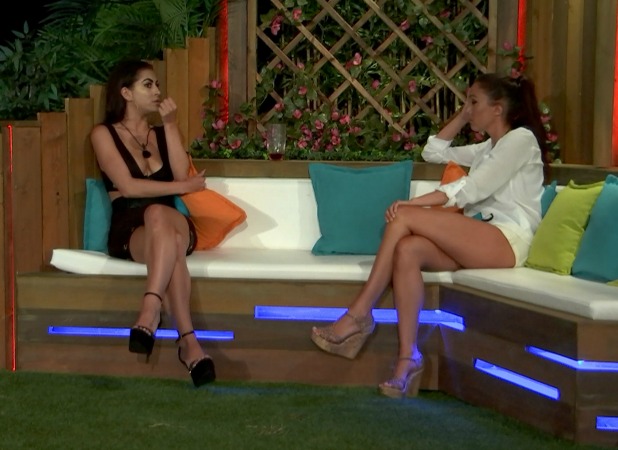 Sophie had said: "I feel like I need to be true to myself and true to Tom. I love Tom to bits and I want it to work and I don't want to do anything to jeopardise that. But I'm going to give it one last shot.
"I'm going to stay. I'm going to see it out just as me. Katie, you can get to know Adam or whatever, you do what you've got to do. I just hope Tom's waiting for me. Katie, I think you're amazing. You've come into a difficult situation where I've already formed something so strong with someone."
Love Island
airs 9pm on ITV2.