Love Island's Kady McDermott and Scott Thomas made it official on Tuesday night and already talk's turned to three major milestones of a relationship: marriage, kids and pets!
The islanders woke up to a pleasant surprise yesterday when they found seven gorgeous dogs waiting in the garden.
Each couple had to look after a dog during the afternoon.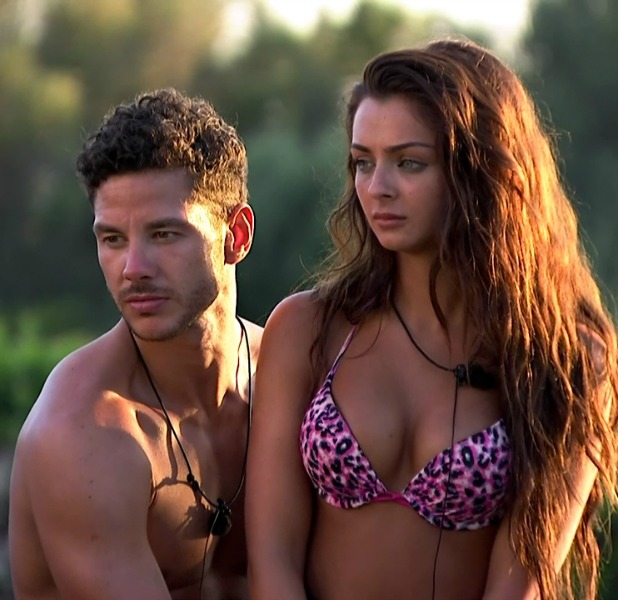 It was a dream come true for Kady, who couldn't resist having a little joke, asking new boyfriend Scott: "I want us to get a dog, can we get a dog? I want three dogs, then we can move in, then get engaged, then we can have children."
Kady and Scott made many viewers very happy last night when they became an official couple in the sweetest way.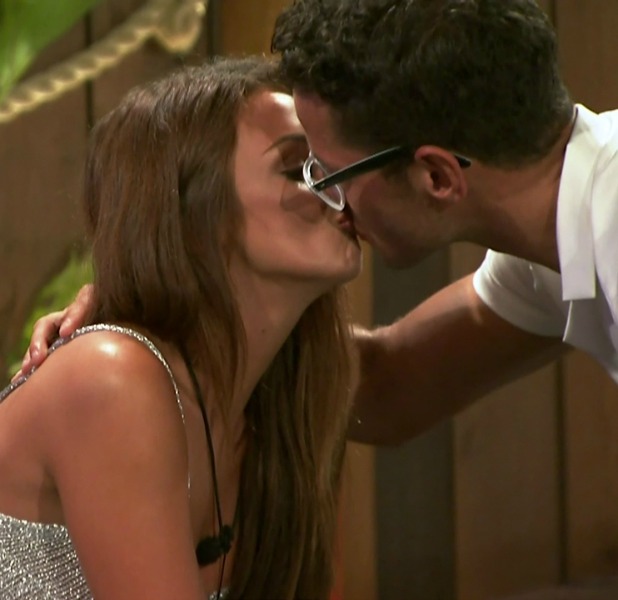 Realising Kady was the one for him,
Scott asked the boys to help him arrange towels around the pool to spell out the words 'Be My GF?'
Then, while surrounded by candle-lit lamps, he smiled up at Kady as she looked out the bedroom window.
"We're on
Love Island
," said Scott. "I thought 'Why not do something special for her'. I've been single for six years man, this is a weird thing. For me to do something like this, I must really like the girl. She puts me in my place and I guess that's what I need.
"Well done
Love Island
, you've turned me into a soppy b**tard."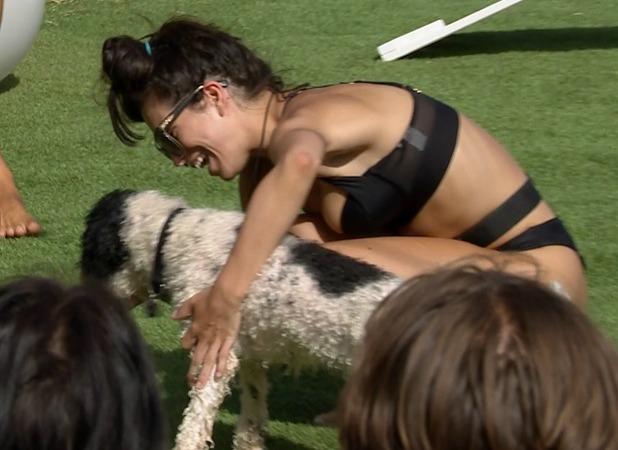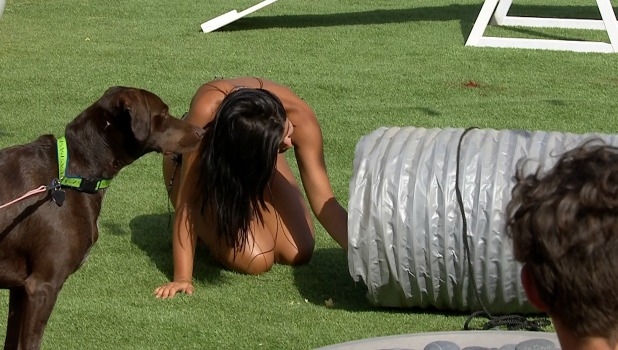 A thrilled Kady said: "I now have a boyfriend! I swear to god, I've never had anyone do something so thoughtful and so sweet for me before. People can buy you stuff, but that was so sweet. We had such a rollercoaster; I don't regret any of it. Not all couples would have got through what we've been through. It shows we are strong and we do like each other."
But rather than new ladies and gents who may stir things up, the islanders actually had a pleasant surprise when they awoke to find seven dogs waiting for them in the garden.
So cute!
Kady's not the only islander thrilled to be surrounded by dogs for the day. Terry Walsh said their arrival had helped all the islanders relax for a while: "Every single person in the villa had a big smile on their face and everyone just forgot about their problems and spent time with the dogs, loving them. It's probably the best day I've had in the villa."
Love Island
airs 9pm on ITV2.