Love Island's Sophie Gradon thinks she's being given the cold shoulder by other islanders following all the drama around Tom Powell and Katie Salmon.
Former
Miss Great Britain Sophie, 30, was officially girlfriend and boyfriend with fitness trainer Tom, 24
, before he was eliminated last week.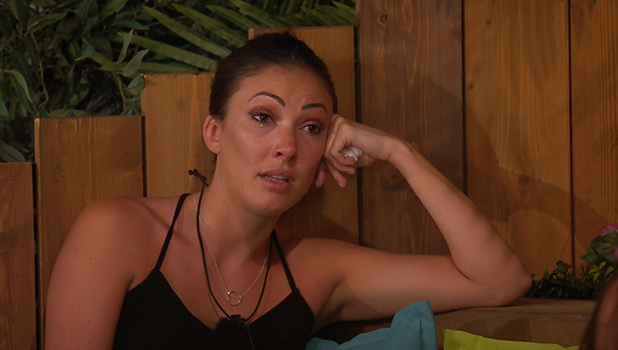 When he left,
he proclaimed his love for Sophie
and said he'd wait for her on the outside, but just a few days later
she kissed glamour model newcomer Katie, 20,
during a date and coupled up with her.
But then,
Sophie had a dramatic U-Turn, cooling things off with a devastated Katie
so as not to jeopardise her romance with Tom. Katie claims Sophie's been "f**king with [her] emotions" and hurt her feelings.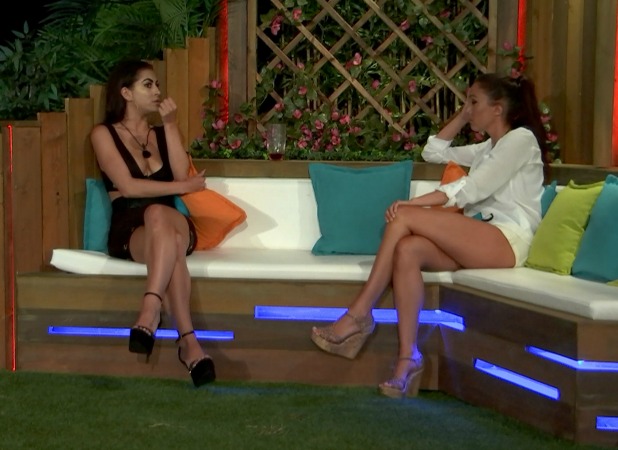 And all the drama has left Sophie worried she's not popular in the villa....
"Nobody's speaking to us," she says in Wednesday night's episode. "I don't know how people feel towards me, but it's clear that something's up."
That feeling continues when she tries to ask
Cara de la Hoyde
if something's up, but Cara doesn't want to talk.
"I've not been ignoring Sophie; I've just been keeping myself to myself a little bit," explains Cara, in the privacy of the Beach Hut.
"I don't really want to be involved in any more rows. I just want a peaceful day with my dog and my man. I'm not angry with Sophie, she's not done anything to me personally but I just don't want to be involved. I think what she's done is a little bit wrong, but she hasn't done it to me."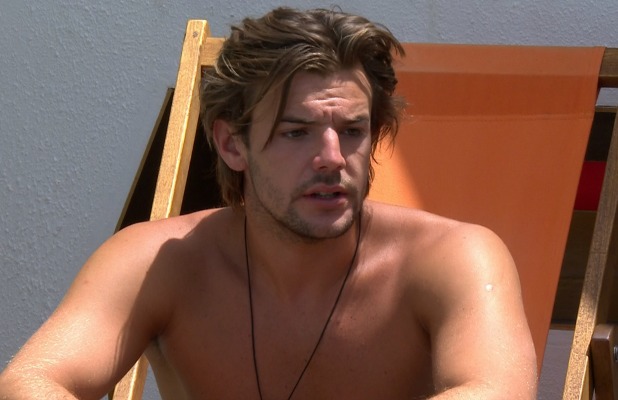 Sophie does have luck, however, with Cara's boyfriend Nathan Massey, who tells her the Katie situation has been "blown out of proportion" and perhaps Sophie should have told Katie before the date she was pining for Tom.
"The thing with Katie has just blown out of proportion," says Nathan. "If you'd said to her that you had feelings for Tom in the first place, it would have been different. With the kiss on the date…"
But Sophie interjects to say the kiss was a "peck" and meant nothing.
Nathan, however, tells her she has to look at it from another angle, and if Cara had left the villa, he wouldn't be going on dates and kissing other people.
"I'm just telling you how I would look at it," says Nathan. "If it was the other way round and Cara had gone, I would have done things a bit differently to you, that's all."
Love Island
airs 9pm on ITV2.