Love Island's Katie Salmon is FURIOUS with Sophie Gradon after the former Miss Great Britain cooled things with her to focus on eliminated boyfriend Tom Powell.
Viewers saw
Sophie tell Katie on Tuesday night's episode (5 July) that she couldn't pursue things with her romantically
, as she didn't want to jeopardise her romance with boyfriend Tom.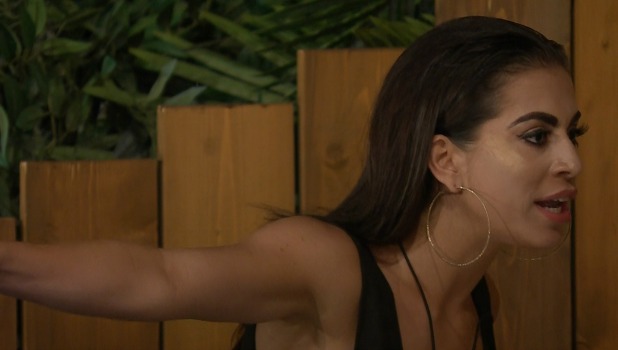 She changed her mind after a challenge which saw tweets from members of the public disclosed to the island, including one that compared Sophie to Terry Walsh, who ditched girlfriend Malin Andersson when she was eliminated and then had sex with Emma-Jane Woodham.
Katie was upset and disappointed because the women had kissed on a date and
Sophie had agreed to couple her in the Monday night recoupling.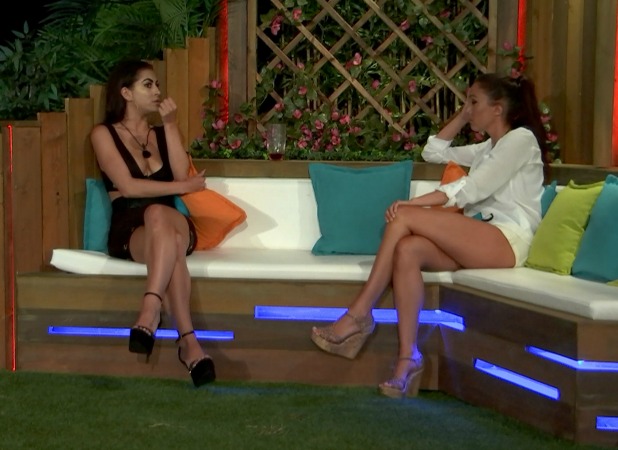 That hurt boils over in tonight's episode as well, where Katie sits Sophie down to explain just why she's feeling so hurt.
"I'm going to be brutally honest, I feel mugged off," she tells Sophie.
"I wanted to partner up with someone and for the feeling to be mutual and you agreed with that. When those tweets come out you were like 'I love Tom and I want to be with Tom', I was like 'Woah'. I didn't expect that and I felt like it was a slap in the face. You could have been honest with me from the start. If you were in love with him, you wouldn't have feelings for someone else."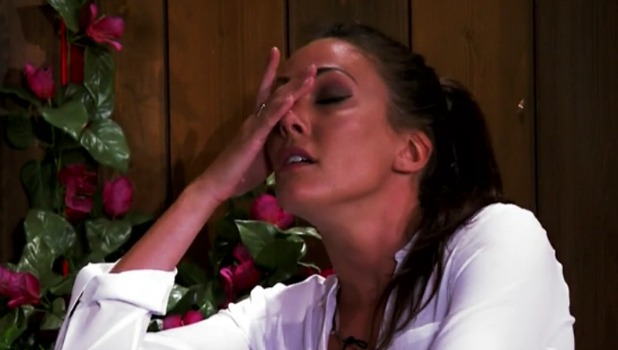 Sophie tells her: "Who said I had feelings for someone else? [We had a connection] but purely on a sexual attraction level. I've apologised and you said it was fine and now you're coming at me. I said we'd do this recoupling as friends. I said we'd be friends and it would be chilled and there'd be no pressure."
But Katie insists Sophie never said they should just be friends, and had actually told her she felt a connection that she'd like to explore.
"You said there's a connection and we'd take things slow," says Katie. "I don't want to give you pressure because I still think you're a boss girl. But I'm 20 years old and it took a lot of courage for me to do that. How is that fair on me?"
Sophie replies "It's not fair, but it's the name of the game Katie."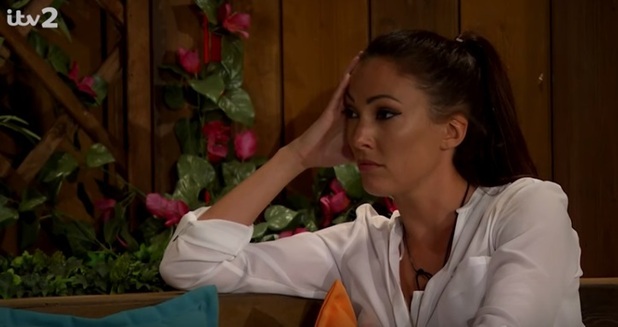 Katie, however, disagrees, and says the show is about finding love, not playing games to make money.
"If you knew you were in love with Tom so much you would have said to me 'I'm in love with Tom'. Not at one point did you tell me that until those tweets came out," continues Katie. "How can a few tweets change your mind? When I've just plucked up the courage in front of the whole nation and said 'I want to change the game'.
"I'm pissed off. You've mugged me off, you've hurt my feelings. You need to think before you speak because you've f**ked with my emotions."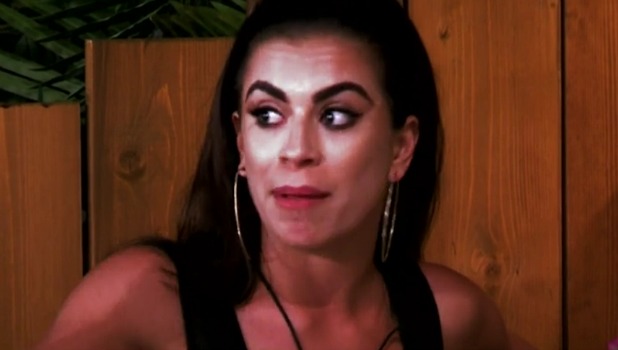 Katie continues to vent her anger to the other islanders, saying she feels like she's been played and it's not fair, as it took her a lot of courage to explore her sexuality on TV.
"How can you be with someone and then kiss someone? I'm not tolerating this game, it's f**king with people's heads," says Katie.
"I'm not being mugged off for my sexuality, if it was a man I wouldn't take it, I'm not taking it from a woman. Don't mug me off when I've plucked up the courage to come out for the first time in my life like that to everyone in the world."
Love Island
airs 9pm on ITV.