Love Island's Tina Stinnes has been left in tears following a row with Adam Maxted over her single status in the villa.
The
blonde is currently coupled with wrestler Adam as friends
but there was certainly nothing friendly about their most-recent conversation, which will air on Wednesday night's episode (6 July).
It all kicks off after the whole
Sophie-Katie-Tom
situation is exposed.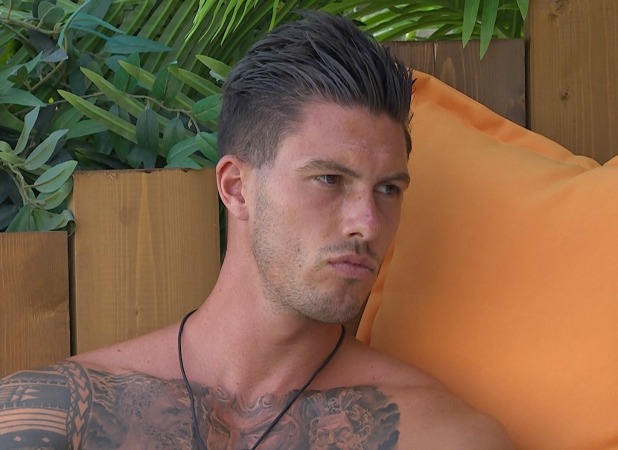 If you missed last night's episode,
Sophie Gradon cooled things with Katie Salmon
after realising she
loved ex-islander Tom Powell
and didn't want to jeopardize their relationship.
Tina says tonight she feels sympathy with Sophie, but Adam isn't so sure, saying he finds everything she does a bit suspicious: "Remember the night we had to choose the weakest couples, all of a sudden Sophie and Tom were back together," he says...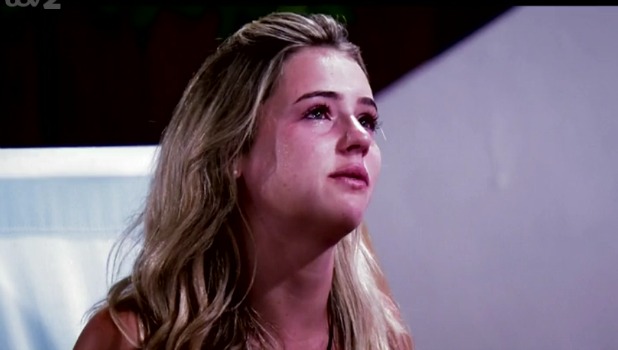 But Tina interjects: "Wait, I said from the beginning that was weird timing, but sometimes things make you realise. There are always two sides to things. You don't know what's going through someone's head."
Adam, however, reckons Sophie should just leave and sort her head out, but Tina chastises him for lacking sympathy towards Sophie and her situation.
So Adam fires back: "If you spent more time worrying about finding love, you might find it. I want to ask you about this, what are you looking for?"
Oh dear.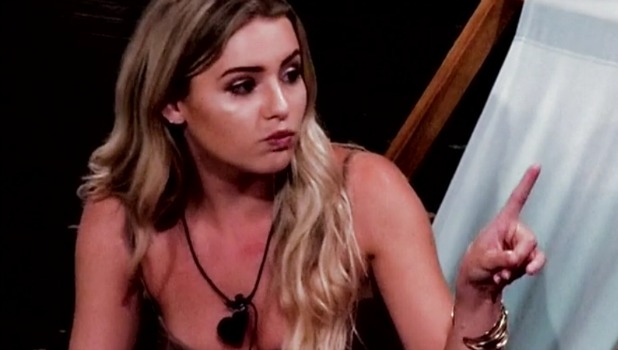 Feeling upset as she she hasn't had a romance with anyone in the villa, Tina walks off to vent her anger to Katie, pointing out Adam can hardly talk because he hasn't romantically coupled with anyone either.
"I'm fuming," says Tina. "I'm sorry, but [Adam] hasn't found love either. At the end of the day, I have been in love and I got my heart broken so I'm sorry if I don't want to put myself in that position again. I've been lonely in here, and everyone knows it.
"I picked Adam because I thought we could get along and he's been a nice person and he's been there for me. I've said 'I want to spend my last week with you as a friend and enjoy my experience'. So don't turn around to me and give me s**t for not finding someone, because look at yourself."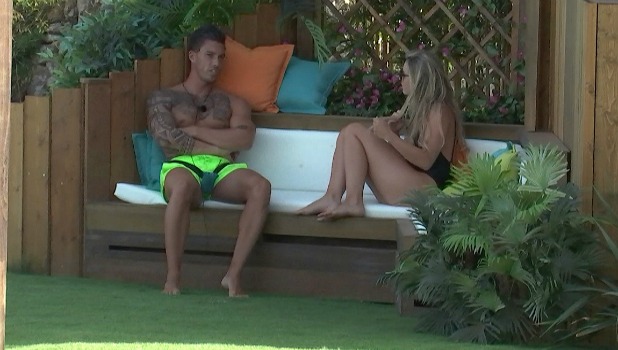 Adam appears to realise he's made a mistake as the next day he wants to make amends. "I heard you were upset, which is the last thing I wanted to do," he tells her. "I'm a nice guy but it's just my delivery of things sometimes.
"The last thing I want to do is to make a girl cry."
Tina chose to couple with Adam on Monday night, choosing him over single Troy Frith - her previous partner - and newcomer Adam Jukes, as she felt most comfortable around him.
Adam, however, has his eye on Katie now that Sophie's cooled off their coupling.
Love Island
airs 9pm on ITV2.