Love Island's Sophie Gradon has admitted she fears boyfriend Tom Powell could already have dumped her following her antics in the villa.
Tom, 24, was eliminated last week and, as he left,
told Sophie he loved her and would wait for her
. The former Miss Great Britain, however, swiftly moved on with newcomer Katie Salmon, 20, kissing her during a date and agreeing to couple.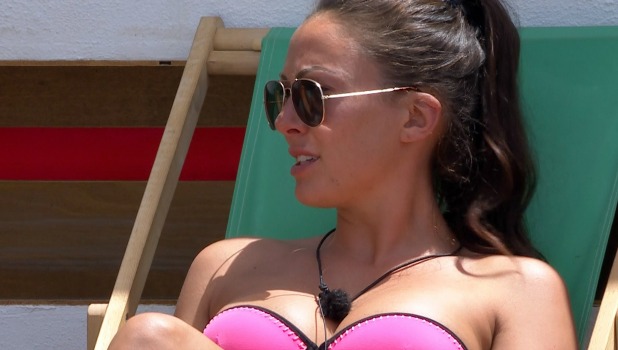 But this week, she had a
change of heart and broke things off with Katie
, saying she loved Tom and didn't want to jeopardise their future together.
Is it too late?
In scenes to air on Wednesday night (6 July), Sophie admits she could already have lost Tom...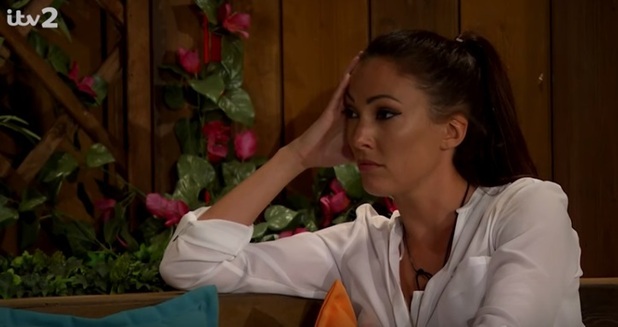 "Tom could have completely f**ked me off by now, but I need to know that," she tells Tina Stinnes. "If I leave here and Tom says 'It's done', then fair enough. But leaving here will be worth it, just to see him and to know what's going on in his head. I don't want to be here with these people, with this agg."
Leaving here? Is that a sign she's still mulling over her decision to quit?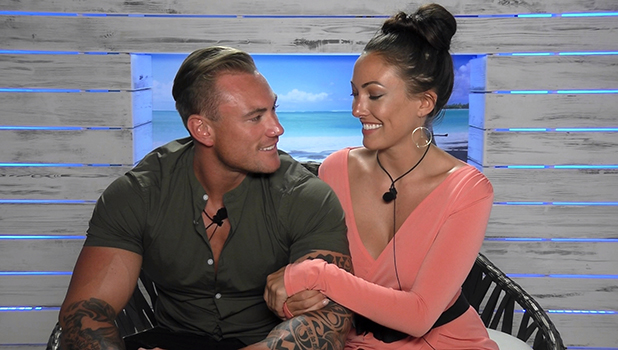 Sophie threatened to leave the villa last night in order to save her romance with Tom, but eventually decided to stay, which is when she cooled things off with Katie and explained she loved Tom.
She told the islanders: "I wanted to talk to you all because I'm sure you've heard I've been wanting to go home. I feel like I need to be true to myself and true to Tom. I love Tom to bits and I want it to work and I don't want to do anything to jeopardise that. But I'm going to give it one last shot.
"I'm going to stay. I'm going to see it out just as me. Katie, you can get to know Adam or whatever, you do what you've got to do. I just hope Tom's waiting for me. Katie, I think you're amazing. You've come into a difficult situation where I've already formed something so strong with someone."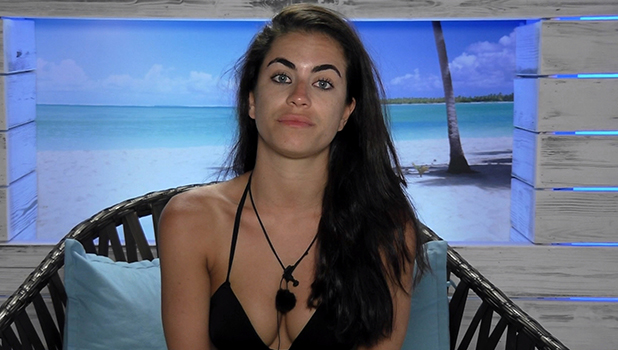 Meanwhile, tonight,
Sophie, 30, also tells Tina she thinks Katie is overreacting about everything
, and the kiss they shared on their date was nothing more than a friendly peck.
"I've not even gone anywhere with her. There was a peck on the lips, it was nothing," says Sophie. "She's using it against me to make out that I've done something really wrong and I haven't. I've realised this is not the route I want to take, because I've still got s**t I want to sort out with Tom. I love him, and I want to see him."
Tom, however, seems a bit unsure about her intentions, as he retweeted several people last night who said
if Sophie really loved him she would have left the villa.
Love Island
continu
Love Island
airs 9pm on ITV2.