Love Island's Katie Salmon has asked Sophie Gradon if she thinks she cheated on boyfriend Tom Powell when she kissed her.
Viewers saw
Katie and Sophie share a kiss during a champagne date
on Sunday, three days after Tom was eliminated from the villa.
But Sophie then had a change of heart, telling Katie on Tuesday night that she wanted to cool things off so as not to jeopardise her romance with Tom.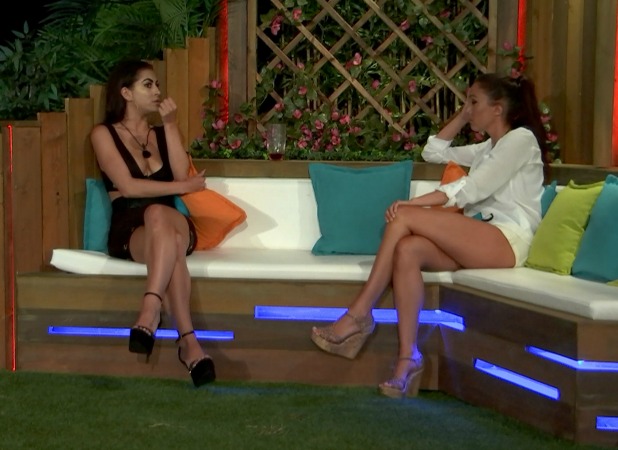 Katie is, understandably, confused and upset, and
sits Sophie down in Wednesday night's (6 July) episode
to explain why she's so hurt... and question Sophie's claim she's in love with Tom.
Sophie tells her: "I just don't want anything to jeopardise anything with Tom. I know what I've gone through in here, and I've been through enough... Maybe I should have just gone home. I thought you'd understand. You knew I'd had a relationship for so long with someone else."
But Katie replies: "I don't care that you've been in here from day one, it doesn't matter. It's not your villa. I'm pissed off. You've mugged me off, you've hurt my feelings. You need to think before you speak because you've f**ked with my emotions.
"I didn't even know you were with him. You broke up a few days before I came in. You didn't say you were together, you should have said. How can you be boyfriend and girlfriend with someone and then kiss someone else? Is that not cheating? We kissed on the date. Is that still ok?"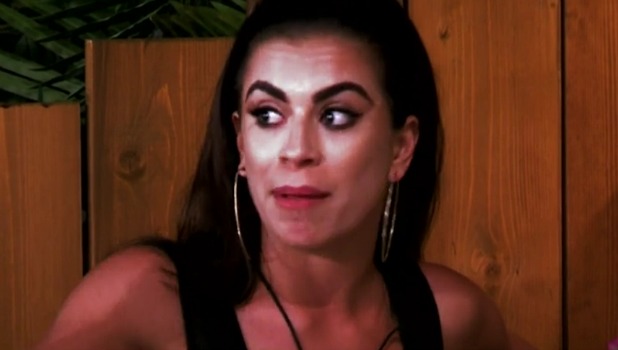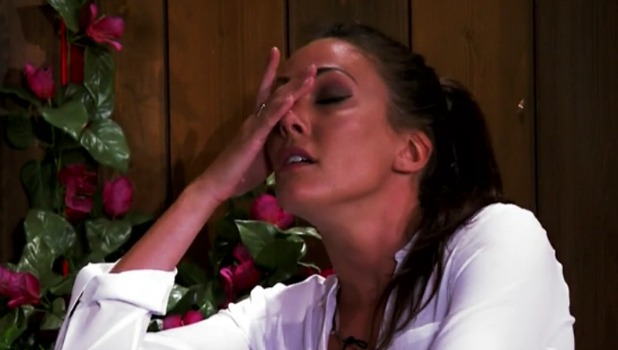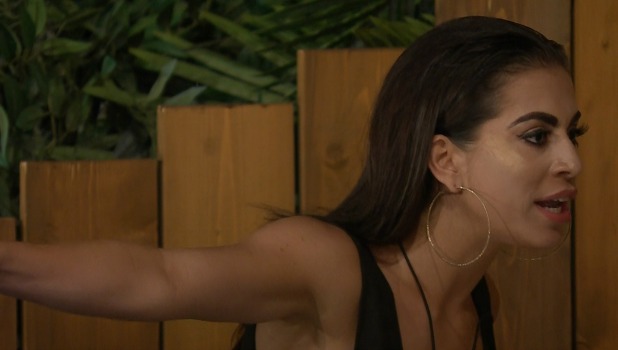 Sophie, however, tells both Tina Stinnes and Nathan Massey tonight that her kiss with Katie was "nothing", describing it as a "peck" that you'd give someone to say thank you.
Will there be major fireworks tonight?
When
glamour model Katie, 20, arrived in the villa, she struck up an immediate bond with former Miss Great Britain Sophie, 30,
who had been left solo after Tom's elimination.
The couple had only just reunited after a brief split when Tom was given his marching orders.
The attraction was clear and
Katie invited Sophie on a champagne dinner date to get to know her better
. During the date,
they kissed
and, when the recoupling happened on Monday, Katie chose Sophie, who happily accepted.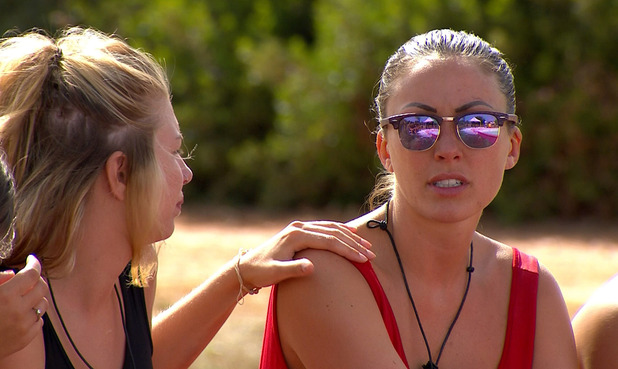 But it all fell apart on Tuesday, when the islanders played a game that involved tweets written by members of the public. One tweet compared Sophie to
Terry Walsh, who ditched eliminated girlfriend Malin Andersson to hook up with Emma-Jane Woodham.
Malin then returned to the villa for a cameo on Monday
, where she told Terry the public was on her side and he would get a shock when he returned to the UK.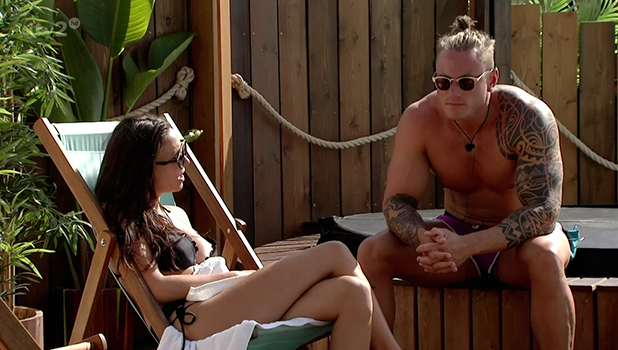 Sophie initially vowed to quit
Love Island
and be with Tom, but then decided to stay and finish the experience, although she did tell Katie nothing could happen between them.
"I can't go through with it Katie, Tom just means too much," said Sophie. "I want to go to him. I want to leave and go and see him. One of those tweets saying that 'Sophie slated Terry for what he did to Malin now she's going to do the exact same thing'. If people are thinking that then what's Tom thinking?"
Katie replied: "I just wish you'd said this to me yesterday. I said to you 'How do you feel' because I didn't want to make that decision when someone didn't feel the same way. That was such a big thing for me to do, to come in here and make a decision based on the person I thought I'd have the best experience with."
We'll find out what's happened between them tonight.
Love Island
airs 9pm on ITV2.