Katie Salmon may be disappointed that Sophie Gradon has cooled their blossoming romance on Love Island, but Alex Maxted certainly isn't!
The wrestler's made no secret of the fact he rather fancies Katie, but was left out in the cold when
glamour model Katie chose to couple with Sophie
during Monday night's recoupling.
But now that Sophie has told Katie she can't be with her, as she loves ex-islander Tom Powell, does that mean Adam M has a second chance?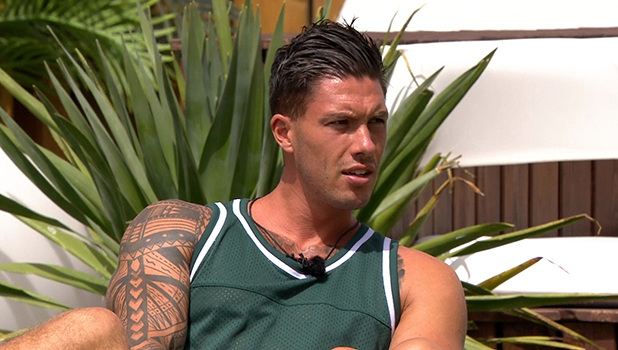 In scenes to air on Tuesday night, he wastes no time in swooping in to comfort
Katie, who has been left disappointed earlier in the day by Sophie's sudden U-Turn on their relationship.
"Yesterday, I was disheartened when Katie coupled with Sophie," says a jubilant Adam in the Beach Hut.
"Today I've seen movement in the water, which means I've been able to get my fishing rod back out my bag, throw my bait back on the rod, throw it into the pond and say 'Hey Katie, want a nibble?' Things have changed and I could be back in the game."
But is Katie ready?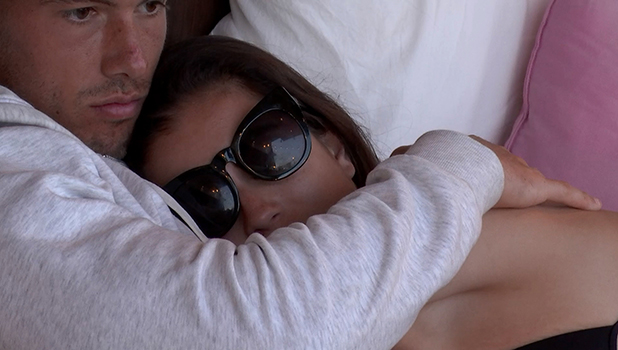 Approaching Katie to offer hugs and comfort, Adam says: "I just want to see where you're at and what you're thinking. From my point of view, if you want to continue to get to know me then I'm open to that. It's probably a bit too soon at the moment but I wanted you to know I'm still here."
Katie tells him: "It's hard right now. I'm not the sort of person to be like 'Right, that didn't work out. Next!' That's not me. It's hit me hard. I plucked up that courage and to try and be true to the person I felt it could escalate more with. I feel like she should have told me that before we recoupled."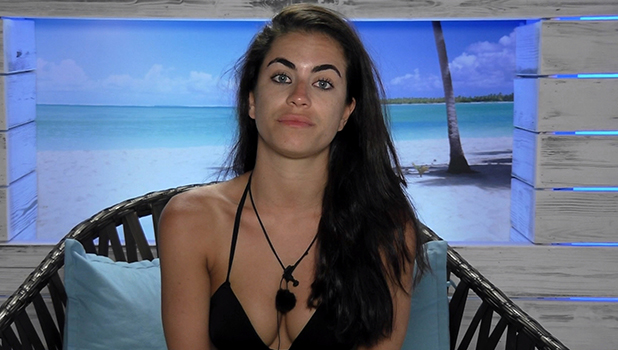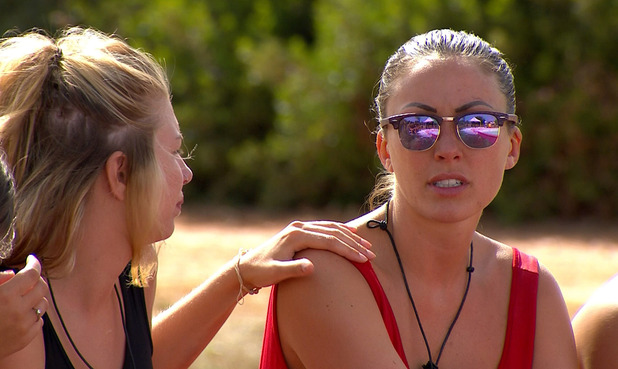 We'll see tonight that
Sophie's having second thoughts about her coupling with Katie
, which came a few days after boyfriend Tom was eliminated.
Katie and Sophie shared a kiss during a champagne date
and coupled on Sunday night, but Sophie's now realised Tom is the only one for her.
Her realisation comes as the islanders play a challenge on Tuesday night involving tweets from the public, one of which
compares Sophie to Terry Walsh, who ditched girlfriend Malin Andersson
after her elimination and hooked up with Emma-Jane Woodham.
Breaking the news to Katie and the islanders, Sophie said: "I feel like I need to be true to myself and true to Tom. I love Tom to bits and I want it to work and I don't want to do anything to jeopardise that.
"I'm going to see it out just as me. Katie, you can get to know Adam or whatever, you do what you've got to do. I just hope Tom's waiting for me. Katie, I think you're amazing. You've come into a difficult situation where I've already formed something so strong with someone."
Love Island
airs tonight at 9pm on ITV2.