Love Island's Olivia Bowen threatened to end her coupling with Alex Bowen after fearing she'd be "hurt" when they left the villa.
The islanders learned some harsh truths about how the public view them while playing a challenge called "#LetSlip' in which tweets were read out.
One tweet said: "Olivia going to get pied the minute she gets out." Another said: "Alex, you didn't say you were happy with Olivia. You said you had a new bird downstairs."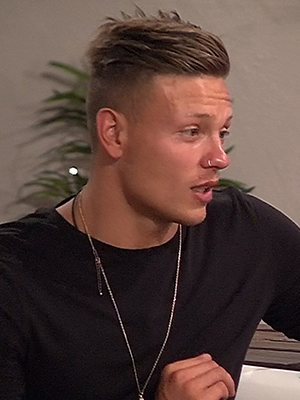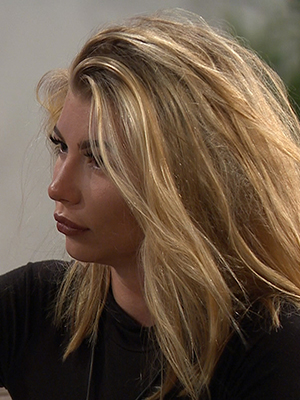 Needless to say
Olivia, who has already felt insecure about the coupling
, was left feeling rather rubbish, and told Alex, in scenes airing Tuesday night, "What is even the point in carrying this on, because I'm not going to be able to handle it. I'm just going to get hurt, I always do and I always will so I might as well end it myself."
She explained that while guys obviously banter with their mates, you don't normally hear what is said. But in this case, being on TV means she'll know everything Alex has said on camera.
"I just feel like every day it's getting deeper and deeper and we're getting more feelings for each other. So it scares me because I'm now in that zone of being able to get hurt. On the outside, if a boy goes off with his mates, you don't hear what he says. A lot of the time it is boy banter but it's a massive head f**k."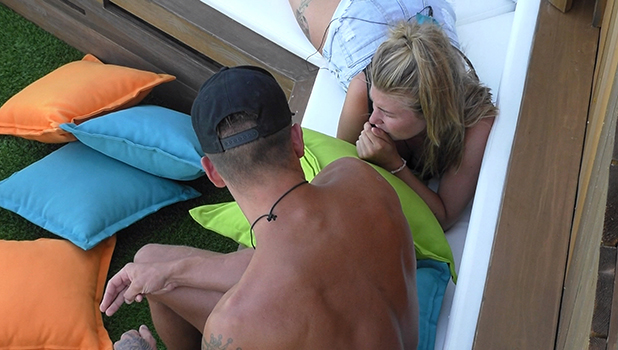 Olivia also admitted she'd only just realised she would have to deal with the public when the show ends on Monday night, which is a slightly scary thought.
Later, she apologised to Alex for "overreacting" and confessed: "The thing I've been struggling with today is I haven't realised what I've got myself into. Not just with you, but with the outside world and being able to cope with it."
But Alex tried to alleviate her fears about their future, telling her that he cared deeply and really did want to make things work on the outside.
"I'm not going to lie. I didn't come in here expecting to meet a girl the way I've met you," he told her. "My past two girlfriends have been the complete opposite to you. I wanted to come in here, see what happened and have a change. You've been that change. When I saw you upset today, that got me upset and teary as well. You are someone I care about and I don't want to mug you off."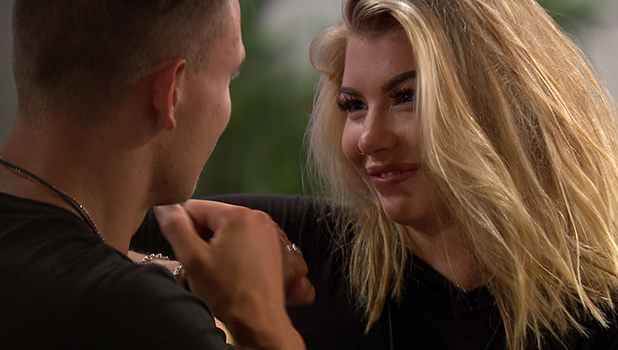 Alex apologised for his comments to the boys, saying even though they were just banter he still shouldn't have said it out of respect for Liv.
"You've had bad relationships in the past but I want you to try and forget that and take me for who I am," he told her.
"I'm being deadly serious now, no girl could come in now and sway me. I mean that. We've had an amazing experience in here, but when we get out we'll have an even better experience. I don't want you to handle the real world on your own; I'm going to be there with you alongside you. I promise you that. I care about you."
Alex previously revealed his deep feelings for
Olivia after she was grafted by new boy Adam Jukes
. Although Adam J told Alex he just wanted to chat to Olivia about how to win Tina Stinnes' affections, he actually hit on Olivia, much to Alex's annoyance.
It
led Alex to admit to Olivia his feelings were strong for her.
"When we get out of here it will be a test. I don't want to bulls**t you," he said. "I do want to see you when we get out. I'm getting feelings for you every day."
Love Island
continues 9pm on ITV2.