Love Island's new islander has been revealed! And, nope, it's not Zara Holland or Naomi Ball or any of the other rumoured blonde possibilities.
Instead, we're saying hello to brand new islander
Lauren Whiteside
, who is a 25-year-old events manager from Blackpool.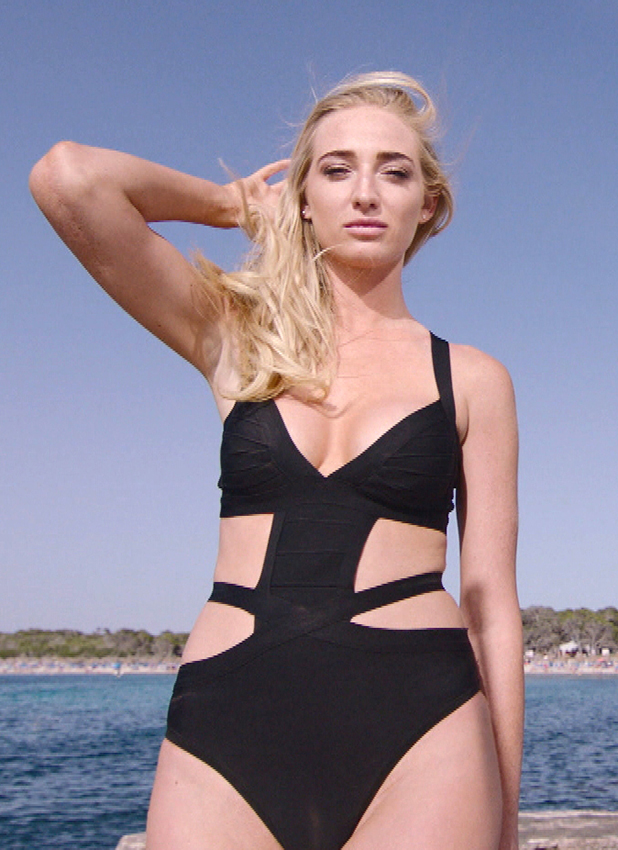 She'll
make her debut in Tuesday night's episode (5 July), where she'll go on dates with Troy Frith and Adam Jukes
, before choosing to couple with one and send the other home. That twist was revealed on Monday, but Lauren's identity was kept a secret until now.
Lauren describes herself as "fun, sassy and fiery" and says: "I'm a good northern girl and I think northern girls have got banter and they're quite straight talking and to the point."
She's been single for two years and doesn't really have a type, saying personality is way more important to her than good looks.
Interestingly, she namechecks both Adam J and Troy as men she has her eye on… although, she also says she'd never go after someone romamtically coupled up with someone else, so they are her only two options! And Adam Maxted, who is coupled with Tina as friends.
"I've got my eye on Adam J, he's definitely my type. I'm intrigued to get to know Troy a bit better too. I'm also quite intrigued by the other Adam – he's obviously a really good looking guy, but I've not really seen him get with anyone yet so I'm quite interested to have a one on one chat with him. He does come across as quite funny."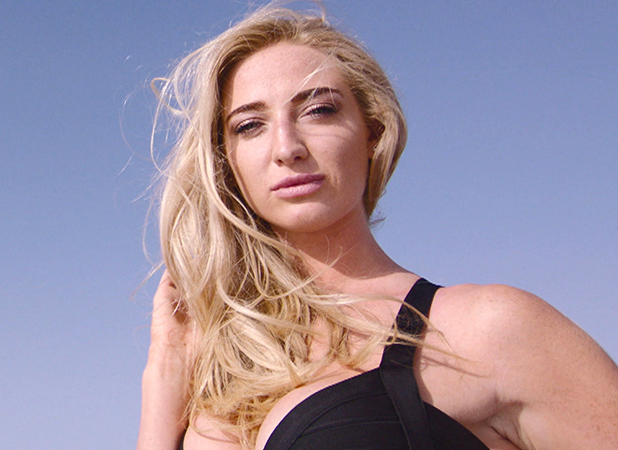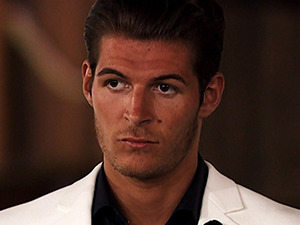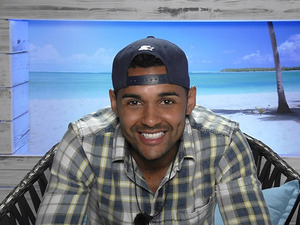 Worst thing about being single?
"The worst thing is probably Sundays. It's all good being single at the weekend but on Sunday you just want to eat food and chill with someone."
Perfect Love Island date?
"Usually I'd say dinner and drinks, something relaxed. Although because you're chilling in the villa, it might be nice to go and do something a bit more interesting."
Celebrity crush?
"I love Tom Hardy, but he's a bit short. David Beckham is 10 out of 10 for looks, and I like Ryan Gosling. I like a bit of James Franco too – there are lots of celebs I like!"
Favourite body part on a guy?
"On a guy, it's all about the face. A good body is great, but I don't mind if a guy is a little bit out of shape – I want to be able to sit there with a takeaway and pig out."
Cringeworthy dating experience?
"Loads. I went on a date with this guy a couple of weeks ago and he only had two cocktails and I quickly realised he couldn't handle his drink! Then he was like 'Oh my god, I fancy you so much', grabbing my face saying 'You're the best thing I've ever seen'. He was just full of it. I couldn't even have a normal conversation with him to the point I decided to just leave. Then he got in a huff with me, he was such a weirdo."
Love Island
continues 9pm on ITV2.
Fancy winning some GREAT prizes? Check out Reveal Competitions here!