Love Island's Troy Frith has hinted that Kady McDermott is playing a game with her beau Scott Thomas in the villa.
Fans will know that Scott and Kady's romance has been up and down throughout the series, with Scott himself even doubting Kady's feelings for him. The pair, however, have appeared to work through their issues and now seem to be pretty smitten.
Troy, however, isn't convinced that Scott and Kady's relationship will last, telling
Reveal
on his exit: "I feel like Kady plays it good."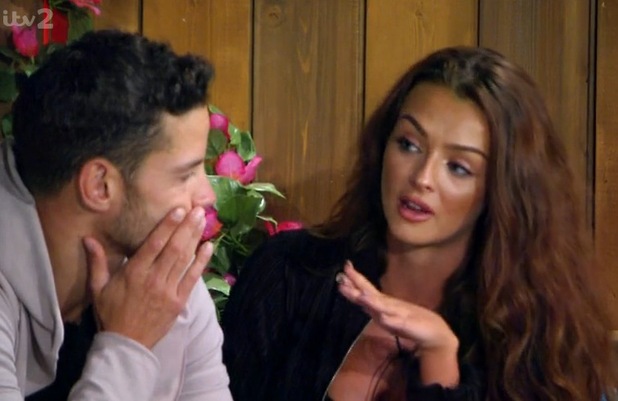 We asked Troy if he thought any of the couples were being tactical in the villa, and he said, in his opinion, Kady is "playing more of a game" than any of the other islanders.
He explained: "One couple, not so much the couple, but maybe one individual playing more of a game than other people in there, would be Kady. I feel like she plays it good."
Troy claimed that Kady has been pushing Scott to make their relationship official on the show recently, despite the pair agreeing to wait until they were back on the outside.
"I believe Scott does proper like her." he said. "He's actually met a bird that has given him a bit of grief and puts her foot down and wears the trousers. But with Kady, I heard a comment from her saying she wants to make it official. When there's a week to go, that sounds a little bit fishy to me.
"All they've been saying is that they are going to make it official when they get out. Saying that when there is a week to go, seems like there is a bit of a game plan..."
Since we spoke to Troy,
Kady and Scott have actually now become official
, but it seems to be more on Scott's doing.
He came to the realisation that he wants Kady to be his girlfriend and decided to ask her with a grand gesture. Scott spelt out, "Be my gf?", in towels by the pool, admitting that
Love Island
has now turned him into a "soppy b**tard."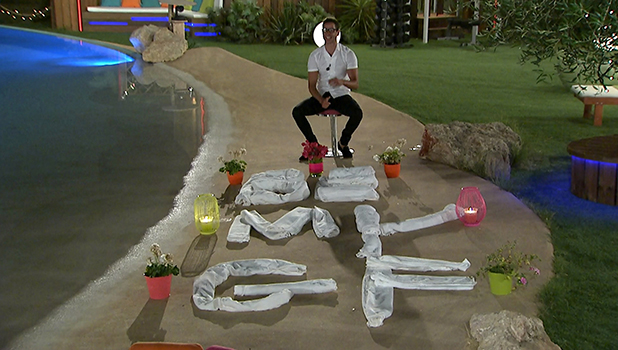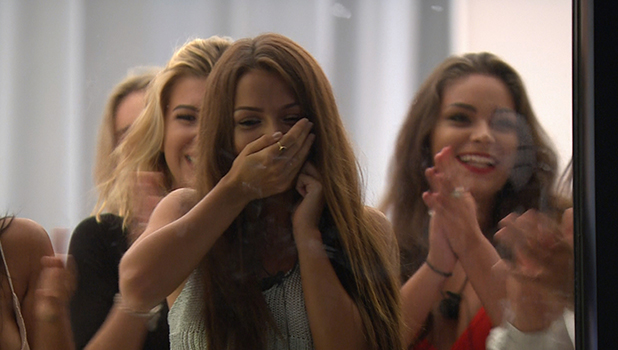 Scott said: "We're on Love Island, I thought 'Why not do something special for her'. I've been single for six years man, this is a weird thing. For me to do something like this, I must really like the girl. She puts me in my place and I guess that's what I need."
Kady, meanwhile, seemed stunned by his gesture. She, of course, happily said yes and later joked: "You're my boyfriend. Now I can tell you what to do!"
Seeming to suggest her relationship with Scott is genuine, Kady adds: "I swear to god, I've never had anyone do something so thoughtful and so sweet for me before. We had such a rollercoaster; I don't regret any of it. Not all couples would have got through what we've been through. It shows we are strong and we do like each other."
Could Troy now think differently when it comes to his co-star?
He told us that he doesn't think Scott and Kady will last on the outside. Troy said: "I think they are finished. They will last a few weeks, they'll get into the party vibe, they'll have a lot of attention out there and I think they'll both get swayed. Easy."
Troy wasn't the only one to share his concerns over Kady, as
even Scott's twin brother Adam Thomas had warned him to stay away from Kady
at one point.
Scott and Kady faced a rough patch in their romance when she admitted to fancying newcomer James Khan, and the pair seemed to agree they didn't have a future together. Kady and Scott split, and tensions between them grew when Kady explosively reacted to Tina choosing Scott to join her on a date.
She called Tina a "c***", forcing Scott to apologise to Tina on her behalf.
Adam had warned Scott to "tread carefully" around Kady, and told his brother he thinks Kady is "manipulating him." He had tweeted that he hoped Scott would "get rid" of Kady and joked that he had "disowned" his brother, after Scott and Kady decided to get back together.
However,
Kady now seems to have won Adam over and he has had a change of heart.
Realising how happy Kady makes Scott, Adam recently tweeted: "He's genuinely happy. Let's just leave him to it now, he's a big boy, he knows what he's doing, good luck brother #loveisland @scottyspecial."
Love Island airs nightly on ITV2.
Follow us on Twitter @RevealMag for all your celeb, fashion and beauty news!
Fancy winning some GREAT prizes? Check out Reveal Competitions here!