Love Island's Tom Powell has said he'd love to return to the villa and confront his (ex?)-girlfriend Sophie Gradon about her blossoming romance with Katie Salmon.
Tom, 24, was official with Sophie, 30, before his elimination
last week and, as he left, he told Sophie he loved her and would be waiting on the outside.
But just one day later, glamour model Katie, 20, arrived, and instantly struck up a bond with Sophie.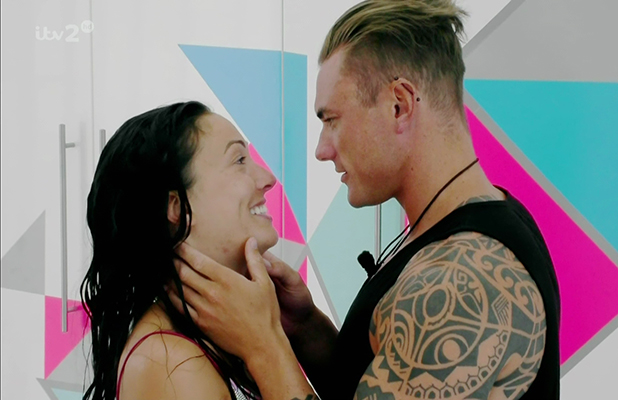 The
girls went on a romantic champagne dinner date on Sunday night's episode
, and
shared a kiss at the end
. Then, on Monday evening, Katie chose Sophie to be coupled with.
During a Q&A with fans on Twitter, Tom said: "I'd fly back tonight if I could...#StirItUp."
And when asked if he would like to go back and confront Sophie, he simply said: "F**k yeah!"
If he did return, he would be following in
Malin Andersson's footsteps, as she made a shock appearance on Monday night's episode
to quiz ex-boyfriend Terry Walsh on why he forgot her so quickly and moved on with Emma-Jane Woodham who is, coincidentally, Tom's ex!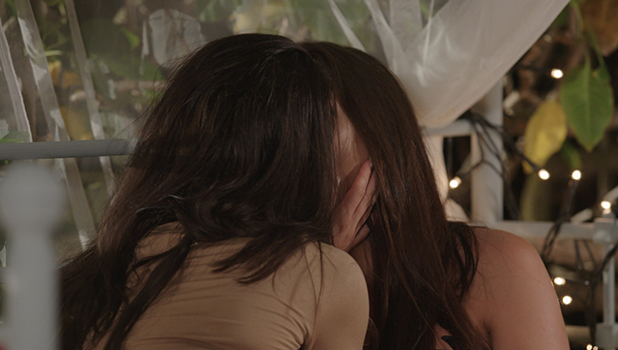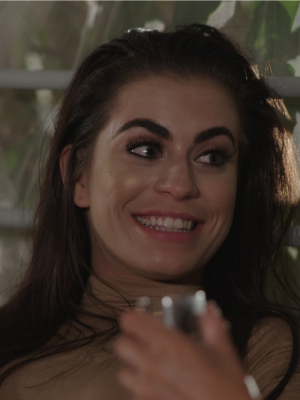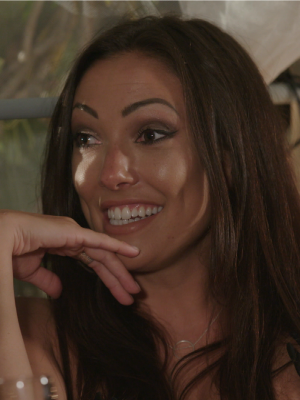 Other info Tom revealed during his Q&A included how he'd "seen a total different side to Sophie how he left" and, if he could change anything about the experience, he "wouldn't have been so naïve to the bulls**t."
When asked if he'd forgive Sophie and get back together, he replied: "Don't think I've got a choice tbh #MovedOn."
As for whether he regrets how he treated Sophie, he said: "Yeah, I was a d**k!! Totally regret it."
Tom also told followers cheating was the same whether it was with a boy or girl, and said he hoped Sophie was being "honest" about her feelings for Katie and not playing a game.
Meanwhile, after
Sophie kissed Katie on their date, Tom simply said: "Done."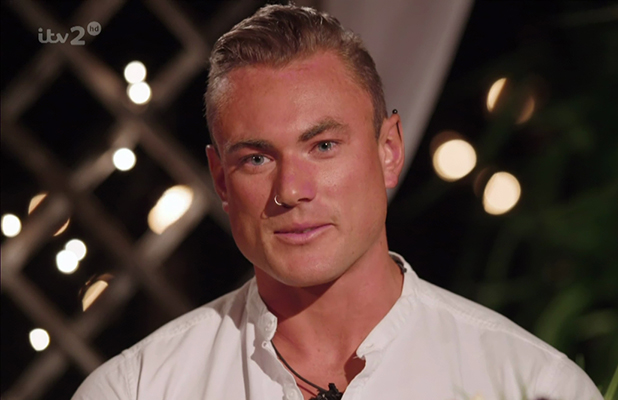 Tom had made no secret of his feelings for Sophie when he spoke to Caroline Flack
after his elimination. The couple had gone through a rocky patch and briefly split before reuniting just before the latest public vote.
In a harsh twist,
Tom was sent home by the public while Sophie was saved
, meaning they were split. But he told Caroline he trusted former Miss Great Britain Sophie and felt they had a future.
"Yes, I did [tell Sophie I love her]. I realised weeks ago. I'm just crazy about her," he said. "I do think there's a future there with Sophie. We've planned things and are going to follow through, 100 per cent."