Love Island's Emma-Jane Woodham has called Malin Andersson's return "karma" after she herself arrived at the island as an ex-girlfriend.
Viewers saw original islander
Malin make a brief return to the show on Monday night (4 July) to confront Terry Walsh
about why he dumped her and hooked up with Emma just after Malin's elimination.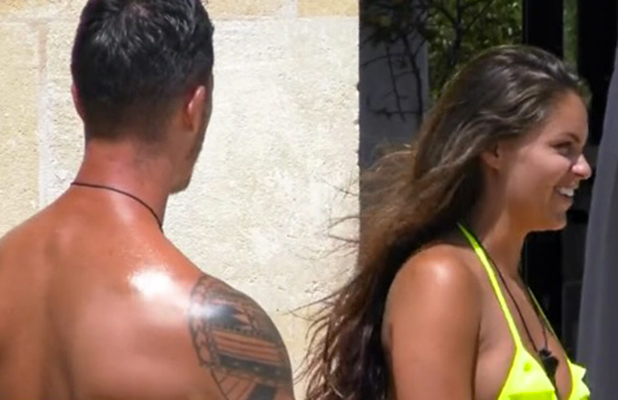 The meeting took place outside the villa, when
Malin interrupted Terry and Scott Thomas' boys' bonding date
. While Tel stayed behind to face the music, Scott skipped back to the villa to inform everyone what was going on… much to Emma's shock!
"Don't play!" she said. "Are you serious?!"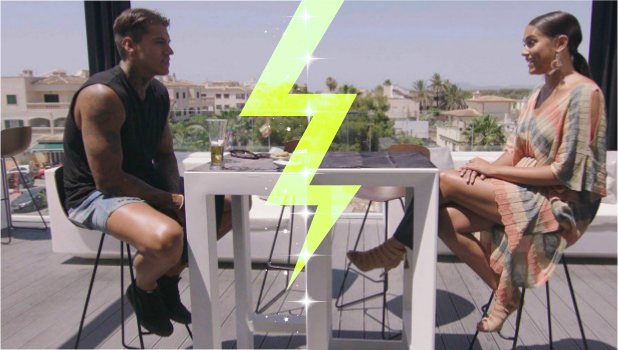 When Scott confirmed that, yes,
Malin was talking to Terry at that very moment
, Emma said: "It's karma, ain't it? I did it to Tom, now I'm getting it back."
Emma arrived at the villa as Tom Powell's ex-girlfriend
, causing a fair bit of awkwardness as he was
coupled up with new girlfriend Sophie Gradon.
(Tom's since been eliminated and
Sophie has coupled up with Katie Salmon
.)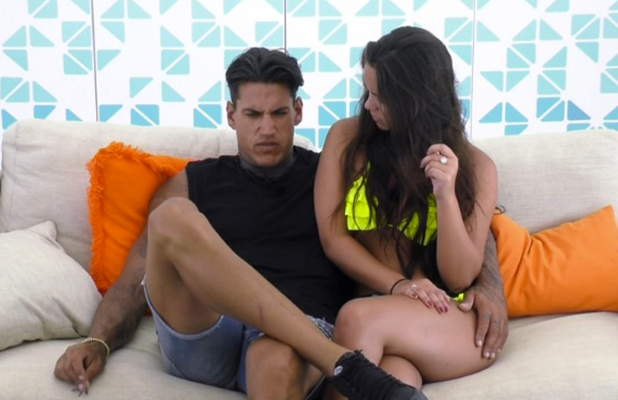 When Terry arrived back at the villa, he wanted some alone time, so took himself off to the bedroom while Emma chilled out by the pool with the girls.
Reflecting on Malin, Emma said: "I don't doubt she's probably sat there and thought, 'Why her? What the f**k is so special about her?' because that's how girls think. I'll just wait for him to come to me because I'm not going to force it on him. He's just had one ex-girlfriend [come at him], he doesn't need the new girl he's coupled up with [to do that too.]"
She also said: "I know it's not to do with me, I never met the girl."
Speaking in the Beach Hut, Emma added: "Obviously I feel for the girl. It can't have been nice. I understand it must have been horrible to be voted out then watch the guy you were seeing in here start getting it on with another girl that comes in."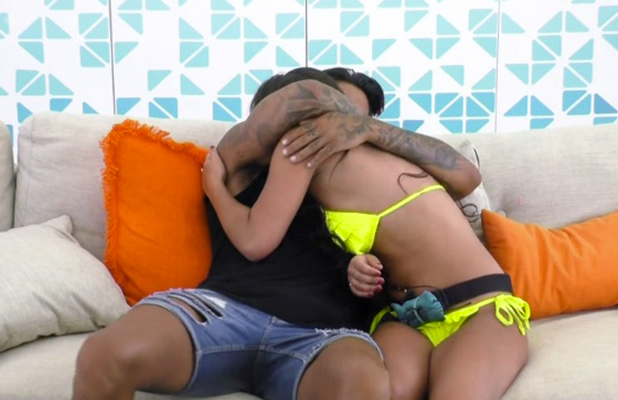 Terry then decided he was ready to talk with Emma, and they went off in private so he could recount the conversation with Malin.
When Emma asked how it had been left, he replied: "I just walked off. I have nothing else to say to her. I don't want to sit there and row with her. I said, 'Ma, I had a great time with you. You're a great person. It didn't work out between us. We were going around in circles.'
"Why can't she just accept it?"
Emma told Tel she just wanted him to be okay, to which he replied: "I said you coming in has been the best thing that happened to me on this island. I never wanted it to be awkward between [me and Malin]. I know we will probably have to meet again and I never wanted it to be like that."
Malin had told Terry that Emma is playing games and the whole of the UK is Team Malin. Reacting to the episode on Twitter, she added: "Emma you h*e. Done."
Love Island
continues 9pm on ITV2.