Love Island has given viewers a glimpse of the exact moment Malin Andersson returns to confront ex-boyfriend Terry Walsh!
In the clip, published to the show's official account, we see Tel and Scott Thomas being sent out of the villa for a boys' bonding date, only for Malin to crash!
Watch it unfold below!
Watch out Terry, Malin's back and she's NOT happy! Here's your first look at tonight's episode #LoveIslandhttps://t.co/7UPFEscdPP

— Love Island (@LoveIsland) July 4, 2016
WE CANNOT WAIT UNTIL TONIGHT!
Terry looks a tad bewildered by Malin's sudden arrival and calmly sips his drink, perhaps sizing up the situation. Malin asks Scott if he can leave the former couple alone so she can talk to Terry.
"What's been going on?" says Malin, to which Tel replies: "You obviously know."
Malin says: "Yes, I've been watching everything…"
The make-up artist is back to quiz
Terry on why he forgot her so quickly and hooked up with Emma-Jane Woodham
. Malin and Terry had been coupled until her exit last week, and
Tel even vowed to leave with Malin
before deciding to stay.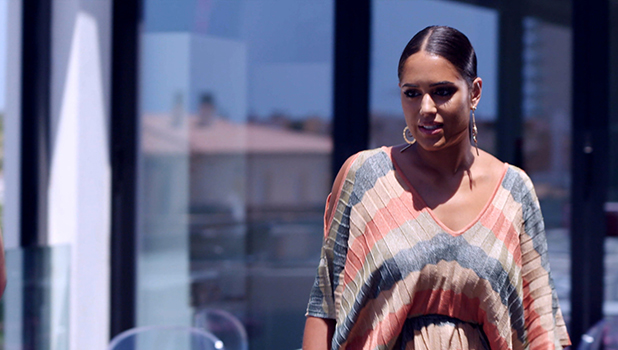 While Malin was outside the villa telling fans she trusted Terry, he was inside telling the islanders he didn't miss Malin and actually wanted to dump her. Newcomer
Emma then arrived, coupled with Terry and the pair sealed the deal
last week in scenes that shocked the house as they weren't exactly subtle.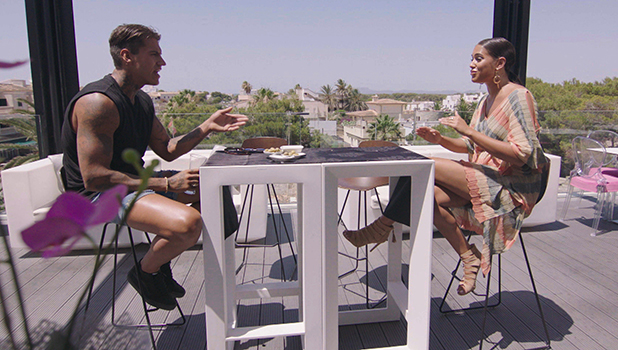 Tonight, Malin quizzes Tel on just what is going on, saying: "Terry, we were together in that villa. I left that villa as a couple with you; we were official in there. You were my boyfriend. I came out of there supporting you. I know you didn't come out, but I thought 'I'm going to support him, he's having a good experience with the lads'.
"Then a day later you're hooked up. You were wanting to come out of there with me!?"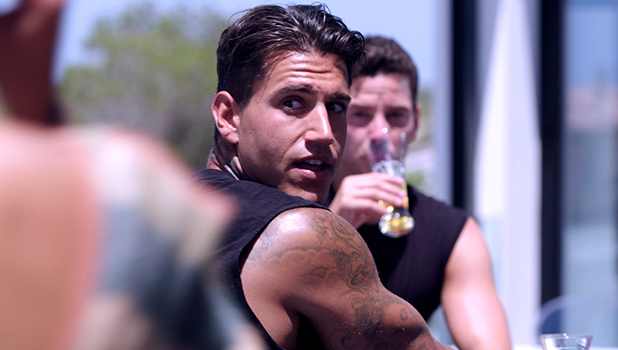 Tel replies that he had time to think about their romance and knew it wouldn't be going anywhere. He also says he never "100 per cent" agreed to stay faithful to Malin.
"You said you were going to dump me a few days before?" asks Malin,. "You said 'I was gonna dump her anyway'. No you were not. You led me on the whole time we were in there; you were playing a massive game Terry. Everyone can see it. Your little girl Emma's playing a game too. You're muggy as f**k. I can see everything."
We'll see the full confrontation on this evening's episode of
Love Island
, which airs 9pm on ITV2.