Love Island's Alex Bowen has admitted he has strong feelings for Olivia Buckland and doesn't want to see her upset, after newcomer Katie Salmon invited him on a date.
Glamour model
Katie arrived at the villa on Friday night alongside recruitment consultant Adam Jukes
, and to help them settle in, both were tasked with inviting three islanders on dates over the weekend.
Katie chose Alex, Adam Maxted and Sophie Gradon.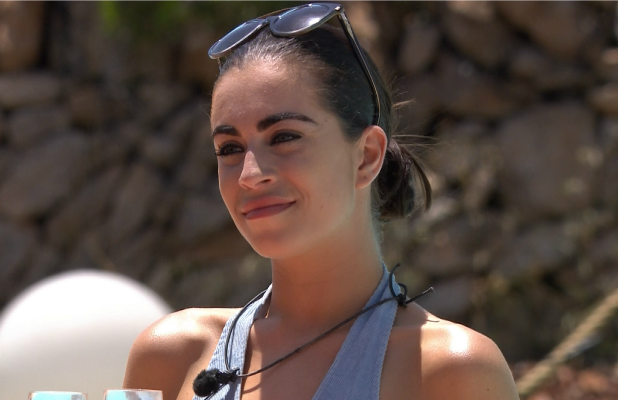 She already flirted up a storm with Alex during her audition to become a permanent islander, as
one challenge involved kissing him all over his body.
(Olivia, who was watching from the bedroom, was NOT impressed.)
So when Katie invited Alex on a date, we were intrigued to know what would happen...
She told him: "You're a complete 10 out of 10 but it's about personality as well. We've got quite a lot in common, but I understand it's quite awkward for you."
At first Alex seemed open to the idea of finding a new partner, telling Katie he wouldn't mind if Olivia fell for another man who may arrive, but then he did a U-Turn and said his coupling with Olivia was important to him and he wouldn't jeopardise it.
We're a bit confused too!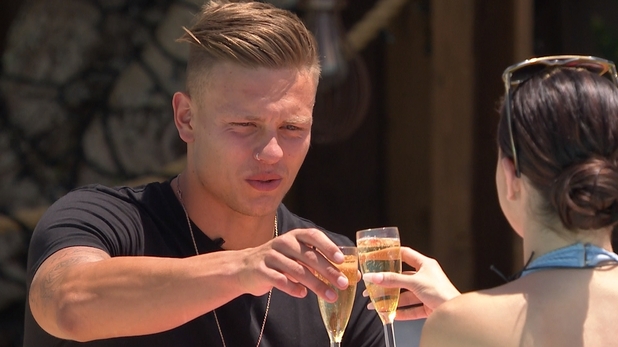 Alex said: "I'm happy with Olivia, we get on really well. I'll just take each day as it comes... When you gave me a kiss on the lips over there, I thought 'This girl's brave'. I kind of like that.
"It is awkward, but I'd never rule anything out. If a lad came in here and brushed Olivia off her feet, I'd be happy for her. I'd be a bit gutted because I do like the girl. I'm glad you picked me. I'm attracted to you as well. I do like brunettes and a bit of sassiness. I'm certain we made the right choice bringing you in. Maybe it's a little test for me."
After the date, Olivia and Alex were talking and he told her that he'd given Katie hope that something could happen. Well, Olivia was, understandably, not that happy... especially as she'd just been telling the girls her Alex would never stray!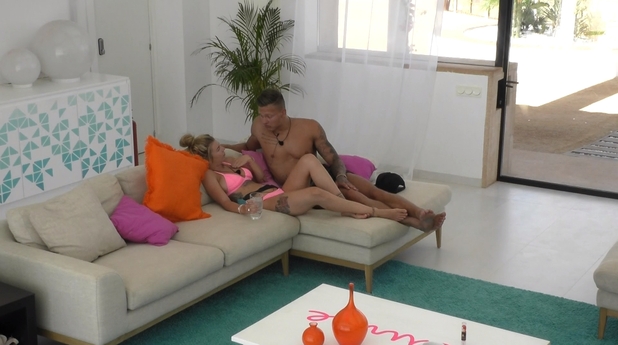 Olivia had said: "He's not gonna sway, so [Katie] might as well look for someone else. I think he needs to tell her that though. I ain't having her walking around cracking on, because that will p*** me off. She needs to pick herself up and put herself in the friend zone, or I'm going to do it."
After hearing what Alex had told Katie, she ranted: "That p***es me off, because I ain't having a girl in here thinking that. If you ain't gonna be swayed, tell her that."
So Alex did just that and found Katie to inform her nothing would happen to jeopardise his coupling with Olivia.
"Obviously I do care about [Olivia]. My main experience [in the villa] has been being with Olivia. Seeing her upset made me realise I do actually really like her. I don't want to jeopardise what I've got with Olivia," he explained.
"I told Olivia what I said to you on the date and she was a bit upset about it. Seeing her upset made me realise I really have got feelings for Olivia. As much as you are my type and you're a lovely girl, I think me and Olivia are quite deep."
Love Island
continues 9pm on ITV2.