Love Island's Olivia Buckland is feeling insecure about Alex Bowen again, after watching him cosying up to newcomer Katie Salmon as part of a challenge.
In scenes to air on Friday night,
Katie and three other women competed for the chance to win a permanent place in the villa
by taking part in fun, flirtatious games.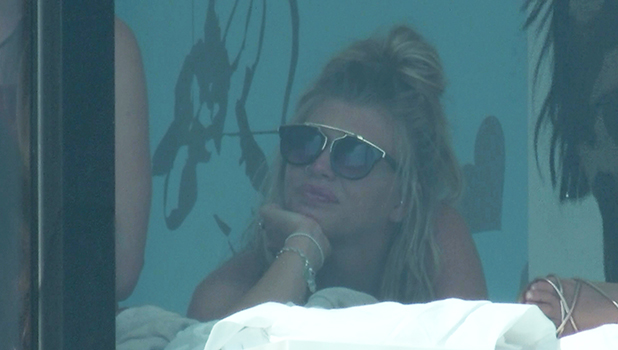 One involved the girls applying lipstick and kissing the guys' bodies as many times as possible. Katie was partnered with Alex, and host Caroline Flack remarked Alex appeared to be enjoying it!
He replied: "I am. I was buzzing, to be honest."
Caroline also asked Alex if
Katie's addition to the island
would test his relationship with Olivia, to which he replied: "Going on looks, I think she's quite attractive, so it probably would test me."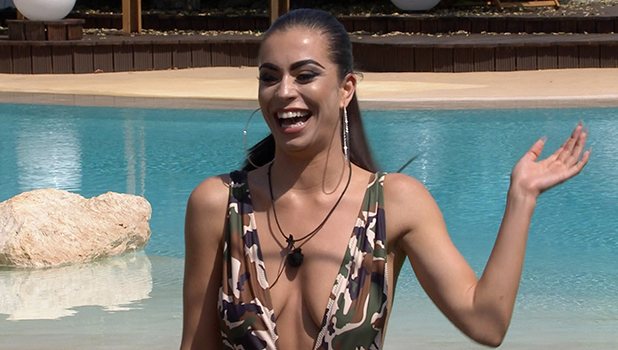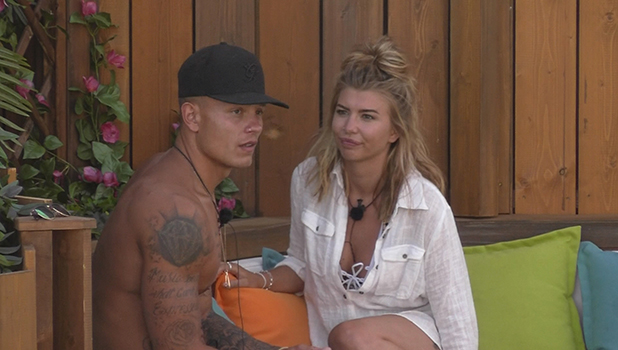 Olivia, however, was watching and was none too happy. "Katie chose Alex and I had to watch, not knowing what the hell was going on, her kissing my fella. Annoying. It made me go a bit loopy."
She decided to approach Alex and admit she was feeling insecure, but he tried to alleviate her concerns by saying the other boys had chosen him to be paired with Katie.
"The only reason the boys picked me is because every girl that come through said they fancied me," he explained, saying he wanted Adam or Troy to go after Katie.
"All the boys were bantering me and saying 'Is this going to be a test for you?' I said 'I don't know what's going to happen, but I'm happy with Olivia. I just had to stand there, I didn't do anything.
"Hopefully she doesn't pick me as a date."
Olivia believed him and admitted past relationships had made her insecure and it wasn't Alex's fault. "The reason I get like that is because in past relationships I've been cheated on. It's brought out that sort of feeling and thought the worst of Alex when it wasn't his fault."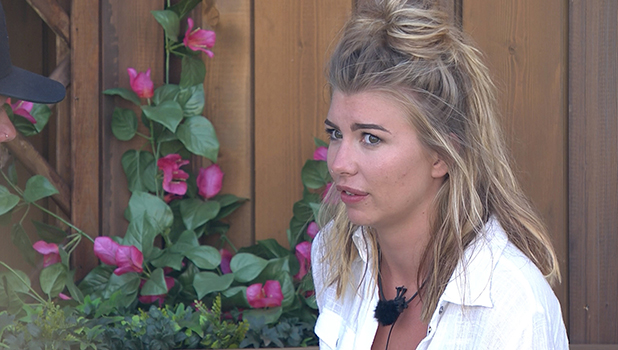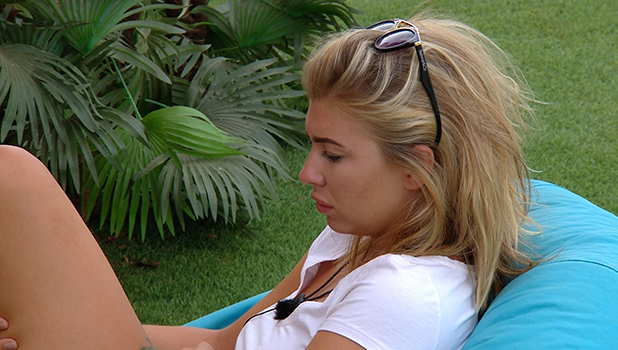 Olivia has previously confessed to feeling
worried that Alex will ditch her in the real world
. She overheard the boys discussing life after
Love Island
and admitted she's concerned about the future.
"I just feel like you are easily led astray and you will just be like, 'Who's Olivia?'" she told him. "I only think about it because the longer I know you, the more feelings I get for you and I don't want to do that.
"The reason I'm thinking about it today is because it's self-preservation. I try and steer myself away from things that might go wrong. It's not you at all; I have that issue because I don't trust people. I'm just having an off day."
Alex told her: "I'm not going to be like that at all. I'm here now, happy, chilling, getting along. It's nice. I'm not thinking about when we get out. I don't know what's going to happen when we get out, look at Terry and Malin."
Love Island
continues 9pm on ITV2.