Love Island's Terry Walsh has told Sophie Gradon that her boyfriend Tom Powell admitted to having "no feelings" for her.
Viewers saw
Terry confronting Tom about that remark on Thursday night
, and Tom explaining he'd only said it as he felt Sophie was about to dump him and he wanted to big himself up and pretend he didn't care.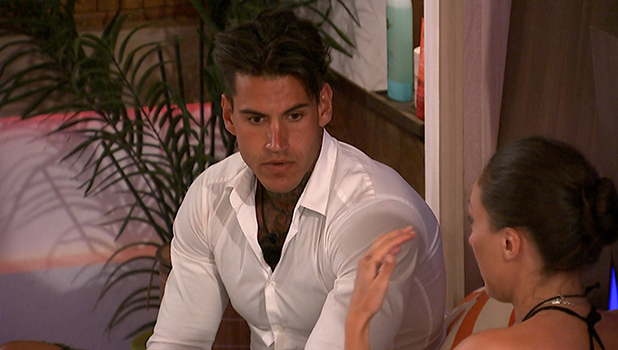 In Friday night's episode, we'll see the aftermath of the huge row between Sophie, Terry and Terry's partner Emma-Jane Woodham that happened just after Tom was eliminated.
Clearing the air, Terry told Sophie he had been feeling frustrated with Tom in recent days because of the "no feelings" remark. His current partner Emma is Tom's ex-girlfriend.
"I've had s**t going through my mind with Tom the last few days anyway, and today I've sorted it out with him," said Terry.
"Tom, for some unknown reason, pulled me to the side and said 'I've got no feelings for Sophie'. I walked away from it and I haven't been able to talk to Tom since. I didn't really get it, I didn't really understand."
Sophie replied: "That is a pretty strange thing to say."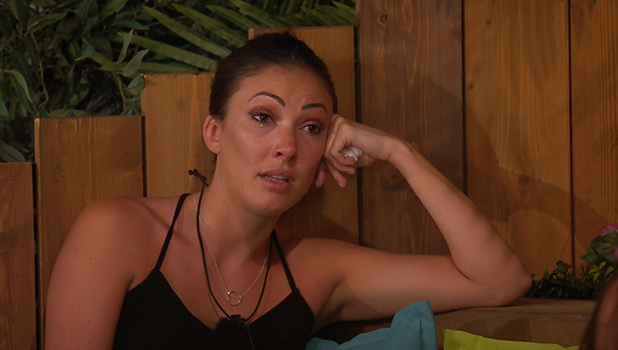 Unfortunately for Sophie, Tom's left the villa and she has no contact with him until the show ends (or she is eliminated) so she had no way of quizzing him about the comment.
But in the end, she decided to take Terry's remarks with caution and wasn't going to let it bother her. "I don't know if I trust a lot of what comes out of Terry's mouth, his mouth just seems to run away with him. That is just Terry I guess, I've just got to keep him at arm's length.
"I'm not going to listen too much to what he said."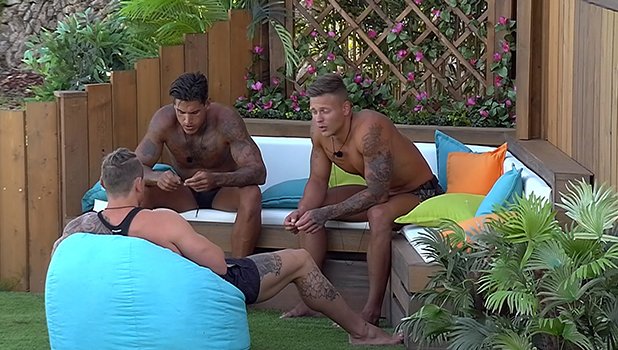 Terry had revealed Tom's "no feelings" comment while talking to the boys earlier this week. "Tom did pull me to one side, thinking it was off camera, and pretty much told me that with this whole him and Sophie situation that he's playing the game, he has no feelings for her and it's all fake," said Terry.
"I feel like he's fooled me into thinking he was upset with Sophie. Moving forward I feel like I owe him nothing, I don't want to be a part of his game and I just want to concentrate on Emma now. I feel like Tom's playing this massive game and he's got everyone feeling sorry for him. It's annoying to watch."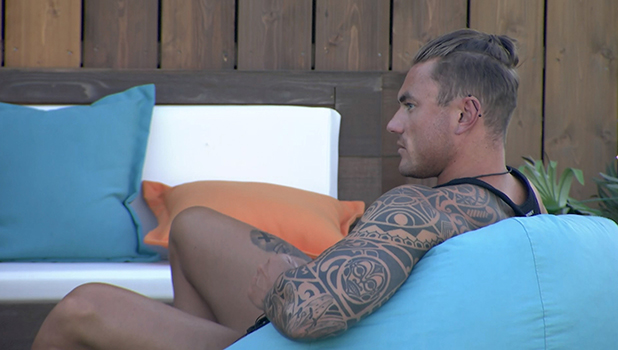 But when Terry confronted Tom, Tom insisted he really did have feelings for Sophie and had only said he didn't as he was worried she would dump him.
(She did dump Tom but they reunited a few days later.)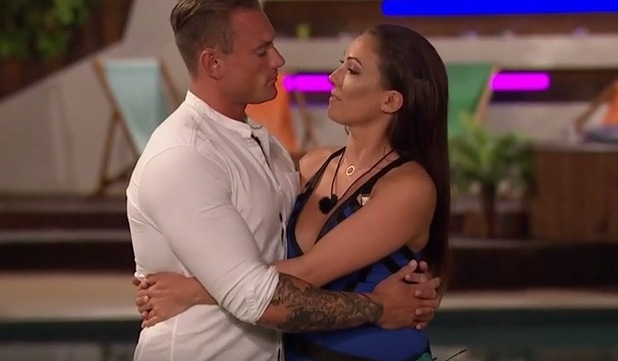 "I was pretending I didn't care," said Tom. "I was adamant on that day that [Sophie] would end it for good, so I was trying to pretend that it didn't upset me and I was pretending that I didn't have feelings.
"It was all to protect myself. I'm supposed to be a big hard lad. I thought that I shouldn't care in here, but I do, too much. I'm crazy about Sophie and it was a lie that I pretended that I wasn't into her. I think she's going to end it from the outside."
Tom reasserted that when he was
eliminated last night and had to say goodbye to Sophie.
He
tearfully told her he loved her and would be waiting for her on the outside.
Love Island
airs 9pm on ITV2.