Love Island has welcomed two new islanders: glamour model Katie Salmon and recruitment consultant Adam Jukes.
(So now we've got an Adam M and Adam J!)
The pair were chosen to join the villa by the islanders in scenes to air during Friday night's episode, after
EIGHT hopefuls fought for their chance to join the race
for the £25,00 prize.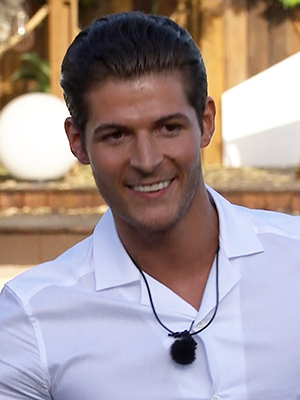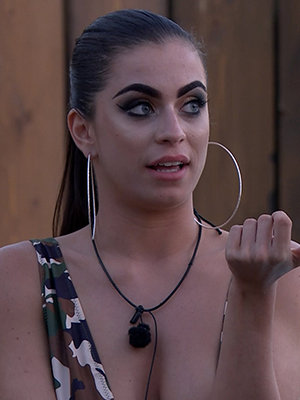 Caroline Flack returned to the villa to introduce the four boys and four girls to the group, and tell the islanders they'd be picking their favourite two to stay on the show.
Katie and Adam J came out top in the challenges.
Among the tasks faced by Katie and the other girls – club hostess Sinead Hegarty, model Kasey Wynter and beauty salon owner Chelsea Kelly - was a blindfold personality test.
The boys were all blindfolded so couldn't see what the women looked like. Instead they had to judge on personality.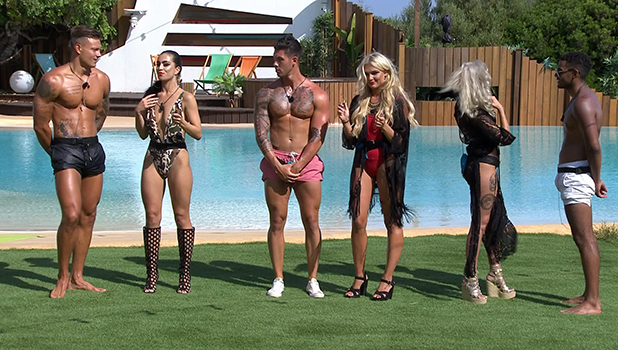 Katie won the boys over with her cheeky responses, including predicting she'd be paired up with Terry Walsh at some stage. Er, not sure his current partner Emma-Jane Woodham will be happy to hear that!
Meanwhile, the female islanders had to choose which of the four male hopefuls they liked best: Adam J, DJ and personal trainer Marcus Privet, model and events manager Rob Mead and car salesman Ashley Ienco.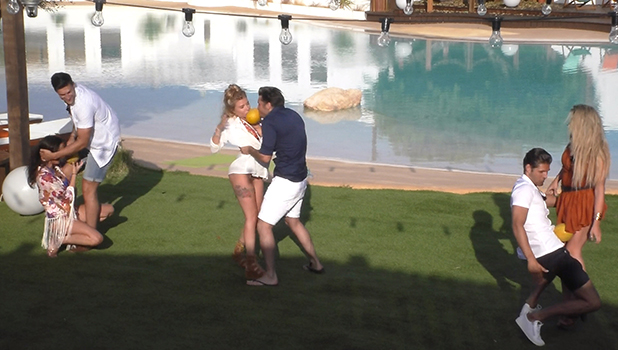 Other naughty challenges ensued, including one that required everyone to team up and move a melon from between their thighs to their lips! We can't wait to see that one play out!
Sophie Gradon seems especially perplexed, admitting her partner had a tactic that involved her squatting on his head!
"Melon game went a bit too far," she said. "I was a bit taken aback by that!"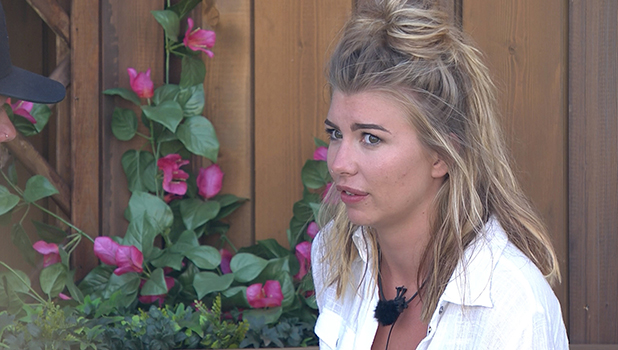 There's also drama when one of the new girls takes a shine to Alex Bowen… and he doesn't seem to be upset about it. Cue Oliva Buckland being rather unhappy, especially when she's already started worrying about Alex ditching her in the outside world.
And one of the islanders already knew a hopeful from the Essex scene!
In the end, it was Katie and Adam J who won.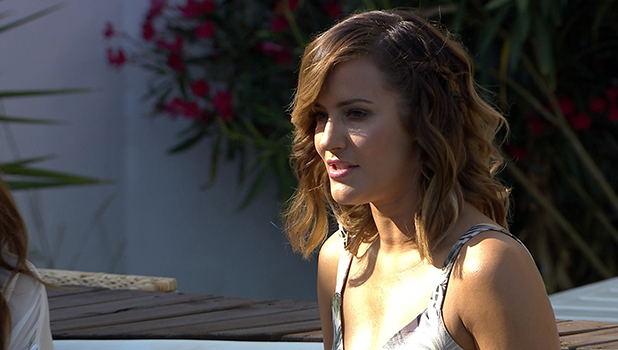 So, what do we know about them? Well, Katie is 20 years old and a glamour model from London. She's close friends with last year's
Love Island
star Jess Hayes and made headlines in March when she flashed her boobs at Cheltenham Festival.
Adam, meanwhile, describes himself as "energetic, good looking and spontaneous" and rates his looks at 9.5 out of ten. He's looking forward to some relaxed dates so he can really get to know the ladies but warns his turn offs including arrogance, self indulgence and girls who take too long to get ready!
Love Island
continues 9pm on ITV2.
Fancy winning some GREAT prizes? Check out Reveal Competitions here!