Jodie Marsh has said she wasn't happy with her interview on This Morning, after appearing on the ITV show to discuss sperm donation yesterday (30 June).
Jodie had joined Phillip Schofield and Holly Willoughby on the sofa to discuss her plans to find a sperm donor
, so she can start a family.
However, the 37-year-old has now taken to YouTube with a ten minute long video to explain why she wasn't happy with her appearance. She claimed the interview focused too heavily on her past and the person she used to be, rather than the person and role model she is trying to be now.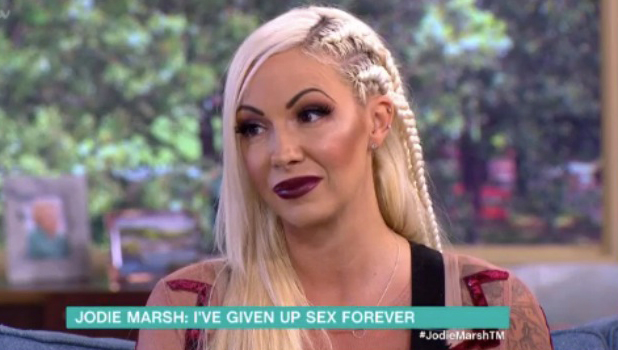 Jodie told her fans she feels she didn't have enough airtime on the show to get across what she wanted. She claims she was asked about her ex-boyfriends and her "sex addict" past - things which she didn't want to be discussing.
The documentary maker explained: "I want to address some of the things that were said on This Morning, and the reason that I want to do that because I feel like I wasn't quite given enough air time and to say the things that I wanted to say. I definitely wasn't aware they were going to ask me about my exes and how bad they were."
Jodie went on to say that she tried to point out she had some "really nice exes" too,
specifically her ex-beau Max Beesley
, and reiterated that she had been looking into sperm donation before she met her estranged husband James Placido.
She continued: "Before I met James I was already doing some research into sperm donation because, as a woman in my thirties and who had been celibate for five years, there was no partner on the horizon and I want a family. I want babies... or at the very least a baby.
"I didn't get to explain, when I married James I married for life. I was genuinely in love, yes love is blind, but I was so in love and I thought I was sorted for life. I didn't know it was going to go so horribly wrong and I didn't know that I was going to be back at this point, 37 years old, wanting a baby and with limited options available to me.
"I was there to talk today about the fact that I will at some point be looking for sperm donation. Phil and Holly asked me if I would film it and I said, 'Yes I would.'"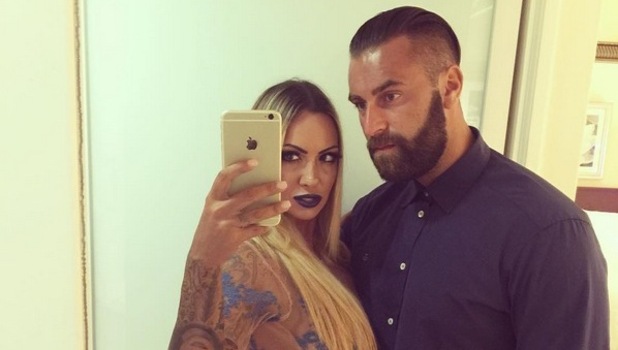 During her interview, Phil asked if there was going to be a documentary "off the back" of her sperm donation journey, and Jodie said she was interested in finding a channel to follow the process and it would depend on how much money they would offer.
Phil then questioned her choice to put the process on camera, as she had previously said she wouldn't want her children to be on TV.
Jodie explained she would let her sperm donation be filmed, but not her child once it was born. Sharing the same sentiment in her YouTube clip, Jodie added: "Let me make this clear, I would never put my own children on TV, or in the papers and magazines, I don't think it's right, the kids should have anonymity until they decide when they're proper adults whether they want to be in the public eye, but I'd film my journey to finding a sperm donation.
"It's really informative, women do want to know what their options are. I wouldn't then put the baby on TV, but you can certainly film the pregnancy - that's not me selling out. I don't make reality shows, haven't done for many years, I make investigative documentaries about really hard subjects, I raise awareness."
She then told fans: "The fact is, I felt like I didn't have enough airtime today. I know they can't give you more than the allotted time, but I felt like it focused a lot on my past and the person I used to be and not on the person I am today. The person I am today is someone who makes investigative documentaries, a very loving mummy to ten animals... and I would like to be a mummy to a human child at one point in my life.
"I just feel like having been celibate for five years, having thought I had found the one and getting married, thinking I was going to have children - for that then to come crashing down around me and crumble so badly. For all that to happen to me, and then to go on This Morning and all they talked about was my exes and how I used to have a sex addiction, I wasn't happy with how it went.
"I don't think I'm that bad of a person and I certainly don't want to focus on my past. I like to focus on the future and moving forward and I've achieved a hell of a lot in the last ten years... I want to be a good role model to young women, I really do."
Jodie concluded: "I'm not some sell out, who is just selling my sperm donation journey to people, and actually let's remember that I'm not that party loving sex addict. Far from it. I'm actually just a girl who has had her heart broken into a million pieces, trying to carry on and be an inspiration to others."
Reveal
has contacted a spokesperson for ITV.
Follow us on Twitter @RevealMag for all your celeb, fashion and beauty news!
Fancy winning some GREAT prizes? Check out Reveal Competitions here!