Former Britain's Next Top Model contestant Kasey Wynter is among the hopefuls looking for a place in Love Island tonight!
The 31-year-old appeared on cycle five of
Top Model
back in 2009, which was eventually won by Mecia Simpson with Sophie Sumner as runner up. Kasey was eliminated in episode five.
She now describes herself as a PA and part-time model, and has been single for two years as she's quite "fussy" when it comes to men.
That doesn't mean she's not out there meeting them, though, as she admits to going on four dates a week and once dated three different men in one day!
Kasey doesn't lack confidence, either, rating herself an eleven out of ten and describing herself as the "whole package."
Now she's back on TV again hoping to win a place in the
Love Island
villa, but she's got competition from three other ladies.
In tonight's show,
we'll see four women and four men arrive at the villa to begin a series of challenges
that will help the islanders decide which girl and which boy can join them.
She's up against club hostess Sinead Hegarty, 23, glamour model Katie Salmon, 20, and beauty salon owner Chelsea Kelly, 21. Only one of them will become a permanent islander.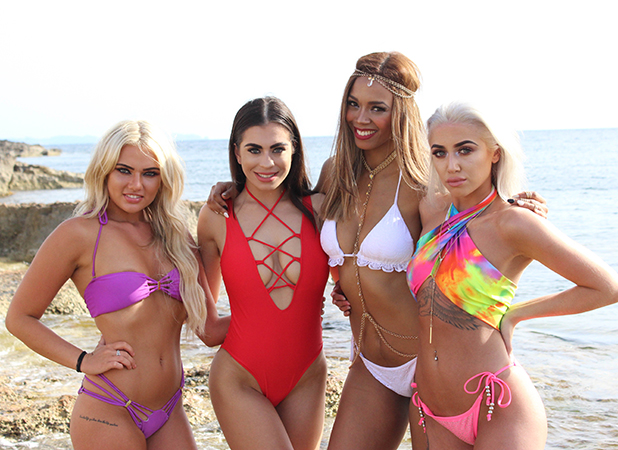 Meanwhile, four new boys will also compete for one coveted spot in the villa: DJ and personal trainer Marcus Privet, 23, model and events manager Rob Mead, 29, recruitment consultant Adam Jukes, 23, and car salesman and part-time model Ashley Ienco, 24.
We said goodbye to two islanders on Thursday night - Tom Powell and Liana Isadora Van Riel - who were eliminated in the latest public vote which had a harsh twist. While the two weakest couples - Tom and Sophie and Adam and Liana - faced the vote, one person from each couple went home, rather than a whole couple.
Love Island
airs 9pm on ITV2.