Tom Powell has dropped the L-bomb and admitted he and Sophie Gradon have a future together following his exit from Love Island.
In a shock bombshell for the islanders, both
Tom and Liana Isadora Van Riel were dumped
in tonight's show, and it left Sophie in floods of tears.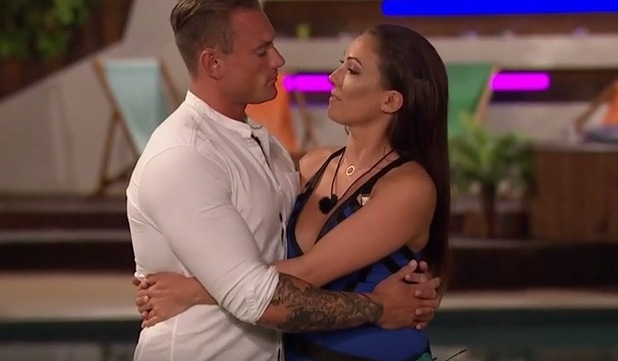 After reuniting with Tom following their brief split, the couple were determined to make it all the way. But sadly, their dream is now in tatters. Sob!
As Tom left the villa, viewers heard him tell Sophie he loves her.
Love Island
presenter Caroline Flack then questioned him further once he was outside.
Asking how he felt, Tom sniffed: "Like sh*t. Absolutely devastated. I don't care about leaving the villa. We'd just got back on track and now we're separated again."
When Caroline asked if we all heard correctly, Tom admitted: "Yes, I did [tell Sophie I love her]. I realised weeks ago. I'm just crazy about her."
Tom admitted he found it hard to get Sophie to "open up" when they were first getting to know each other - and he added that the arrival of his ex-girlfriend, Emma-Jane Woodham, caused issues.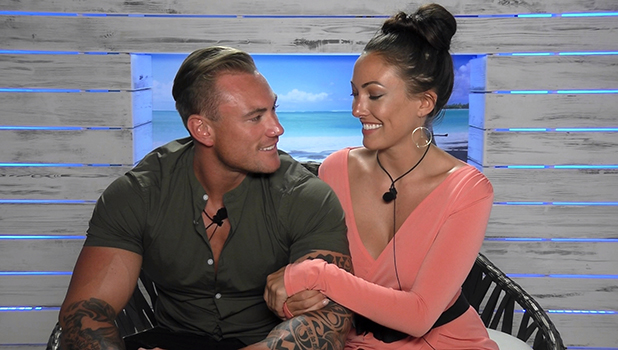 "She was a problem," Tom admitted. "It's strange to watch your ex date one of your friends. But honestly, I now don't care."
He added: "I do think there's a future there with Sophie. We've planned things and are going to follow through, 100 per cent."
Caroline then asked Tom what he would say to Sophie if he could see her now. He replied: "I'd tell her that I love her."
Aww!
Tom's departure came after fellow islanders voted that he and Sophie were one of two 'weakest couples'. Liana and Adam Maxted were also placed in the same category, leaving all four up for the public vote.
In tonight's twist, Sophie and Tom were placed head-to-head, with Tom receiving the fewest votes. Liana received the least number of votes out of her and Adam.
Love Island
continues at 9pm on ITV2.