Love Island's Tom Powell and Sophie Gradon may be back together, but Tom still reckons Sophie's going to dump him when they leave the villa.
Oh, the drama!
Viewers will see Tom make that admission to the boys on Thursday night's episode, shortly after
rekindling his romance with Sophie
after a brief split.
"In my head I'm 90% sure she's going to end it when we get out," he says.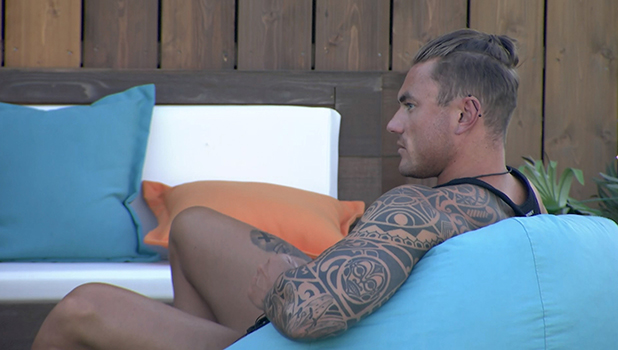 Why? Well, his concerns seem to have been sparked by
Sophie's desire to get back together,
just after they were
voted as one of the two weakest couples in the villa.
The islanders think that either
Sophie and Tom or Liana Isadora Van Riel and Adam Maxted will be going home
… but actually one person from EACH couple will be dumped.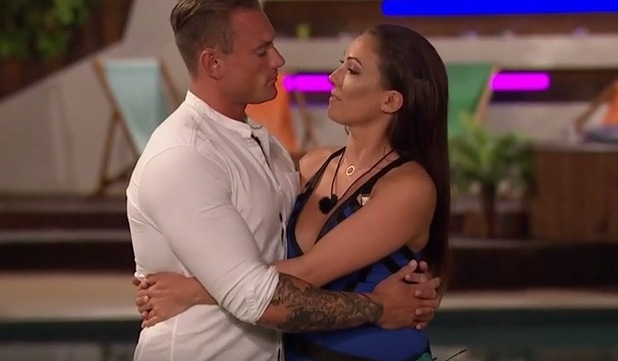 Alex Bowen tells Tom tonight that he's worried about Sophie too, branding her "fake" and saying it's all an act.
"The way she was stringing you along, I don't want to see you like that. You said all that nice stuff at the recoupling and she gave you kisses and cuddles. Now it's down to the public vote, it looks like she's jumped back on it because of that. We obviously don't want to see you in that position."
Tom replies: "I was worried about that; that it's all an act to try and get into the final. In my head I'm 90% sure she's going to end it when we get out."
He adds: "I think she's going to end it from the outside."
Sophie and Tom split over the weekend, with
Sophie saying she'd lost patience with Tom's mood swings
and having to walk on eggshells around him. The arrival of his ex-girlfriend Emma-Jane Woodham to the villa didn't help things either, with
Tom having to watch Sophie and Emma form a tight bond.
That bond, however, is broken tonight when
Emma sleeps with Terry Walsh
, who was previously coupled with Malin Andersson.
Sophie slates Emma for vowing never to have sex on TV
then breaking her promise just a few days after arriving.
Caroline Flack returns to the villa tonight to deliver the results of the public vote.
Love Island
airs 9pm on ITV2.