Love Island's Terry Walsh has sensationally claimed Tom Powell is NOT interested in Sophie Gradon and only recoupled with her because of a game plan.
Things are decidedly frosty between Terry and Tom on Thursday night's episode, after Terry hears that Tom and Sophie have been saying negative things about his partner Emma-Jane Woodham.
It's a small(-ish) villa with not much privacy so while Tom and Sophie are discussing Emma in the bedroom, Scott Thomas happens to overhear… and goes to tell Terry what's happening.
Scott explains: "They're saying she's showing her true colours now and that she's fame hungry and knows what she's doing."
Well, Terry is NOT happy and says Tom has been playing a game of his one, accusing Tom of taking him to one side recently and confessing he has no true feelings for Sophie.
Um, WHAT?!
"Fame hungry?" says an incredulous Terry. "Oh, and Tom's not playing the game? Don't get me started because it winds me up. A huge game is being played.
"Let them gang up on Emma, because I'll let go of a few home truths if Tom wants to play that game, don't you worry. Just watch it all unfold. I can play the game and I've got more dirt on him than anyone."
Sounds juicy!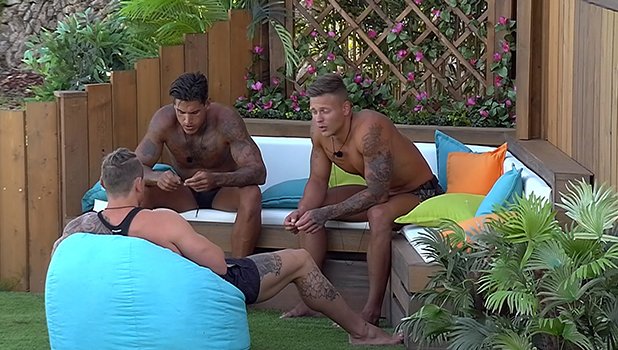 Terry continues to say there is a "divide" between him and Tom, explaining: "Tom did pull me to one side, thinking it was off camera, and pretty much told me that with this whole him and Sophie situation that he's playing the game, he has no feelings for her and it's all fake.
"I feel like he's fooled me into thinking he was upset with Sophie. Moving forward I feel like I owe him nothing, I don't want to be a part of his game and I just want to concentrate on Emma now.
"I feel like Tom's playing this massive game and he's got everyone feeling sorry for him. It's annoying to watch."
Oh dear…
It soon becomes clear that there's something amiss between the boys, so eventually Terry decides he'd better just confront Tom over what he said about Emma and whether he is playing a game.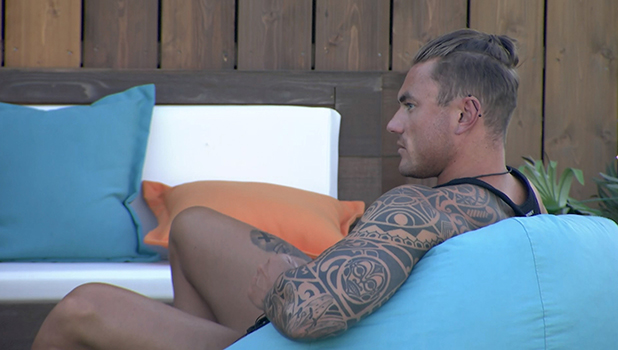 Tom, however, insists he DOES have feelings for Sophie, and he only told Terry he didn't in order to protect himself after they split.
"I was pretending I didn't care," says Tom. "I was adamant on that day that [Sophie] would end it for good, so I was trying to pretend that it didn't upset me and I was pretending that I didn't have feelings.
"It was all to protect myself. I'm supposed to be a big hard lad. I thought that I shouldn't care in here, but I do, too much. I'm crazy about Sophie and it was a lie that I pretended that I wasn't into her. I think she's going to end it from the outside."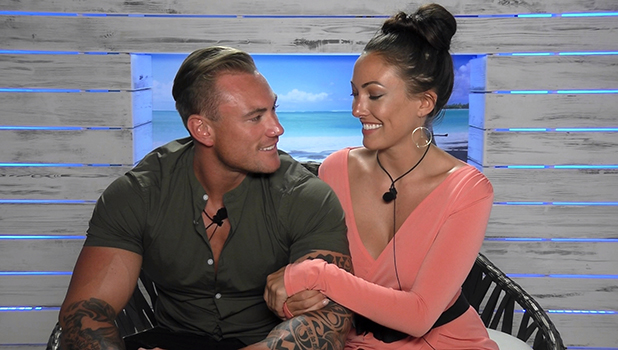 Terry seems satisfied with this answer: "He did think it was over, so I think he told us that to bring himself up. The air is cleared and I just want to put it behind me now because it's been stressing me out for the last few days."
The stress isn't over just yet though, Tel, as another two islanders leave tonight!
After Sophie and Tom and Adam Maxted and Liana Isadora Van Riel were voted the weakest couples by the group, they are now facing the public vote. And in a twist, one person in each couple will be eliminated and one saved!
Love Island
airs 9pm on ITV2.