Love Island's Sophie Gradon and Tom Powell are back together.
We'll see the couple give their romance another go on Thursday night's episode, after spending the last few days apart. The trigger was this week's challenge to vote for the weakest couple.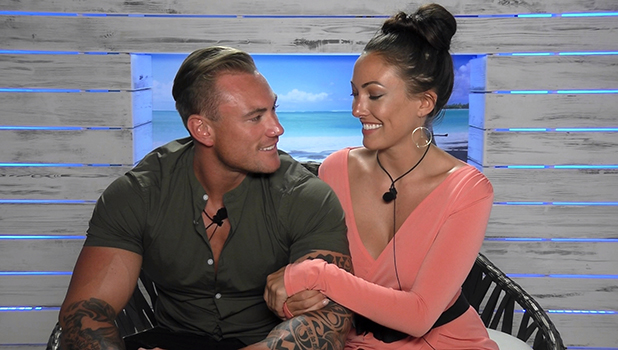 Sophie and Tom were named in the bottom two weakest couples
, which appears to have spurred them to get back together. Sophie tells Tom she's pleased that he's genuinely tried to change after their split.
"You've done so well being the way you've been. I wanted to speak to you about it and say that I'm sort of ready to start anew," she tells him. "Stay like this, you've been absolutely amazing and you're the man that I want to take home to my parents."
"That's made me so happy. I'm not stressing now, that's what I was worried about. I'm happy now," replies Tom.
Of course, neither of them know they're about to be split…
As one of the
bottom two weakest couples, alongside Liana Isadora Van Riel and Adam Maxted
, they're facing the public vote but, in a twist, just one person from each couple is being dumped.
That means Sophie and Tom are spending their final day in the villa together!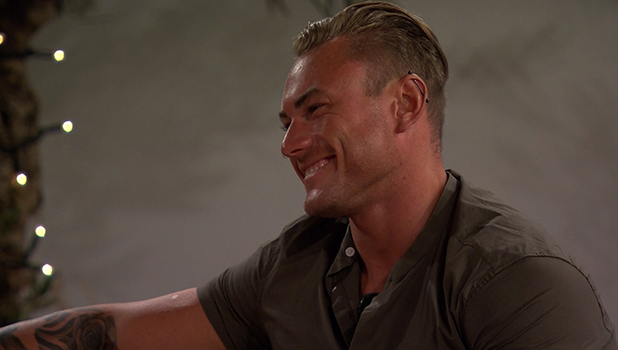 Sophie and Tom split last week after she grew tired of his "mood swings". The
arrival of his ex-girlfriend Emma-Jane Woodham at the vill
a also caused problems, as Tom admitted he was struggling to cope with the situation.
But he made it clear he wanted to win Sophie back.
"I promise you that this whole situation has scared the life out of me so much that it's made me never, ever want to be like that again," he told her. "You matter the world to me. You're my main priority, there's nothing else that compares to you. You're the one thing that I have to look after in this life. I've never wanted to fight for something as much in my entire life."
"Hand on heart, I will try everything to make this work because you do mean the world to me and I can't let this go like this. I'm never going to look elsewhere. I just can't risk losing this feeling. I just wanted you to know."
Love Island
airs 9pm on ITV2.
Fancy winning some GREAT prizes? Check out Reveal Competitions here!